A Mood-Boosting Smoothie To Kick The Week Off Right
Written by
Sophie Jaffe
Sophie Jaffe is a certified raw-food nutritionist and raw-food chef. She's a member of the Yoga Alliance as an advanced teacher and is certified by the National Academy of Sports Medicine as a personal trainer.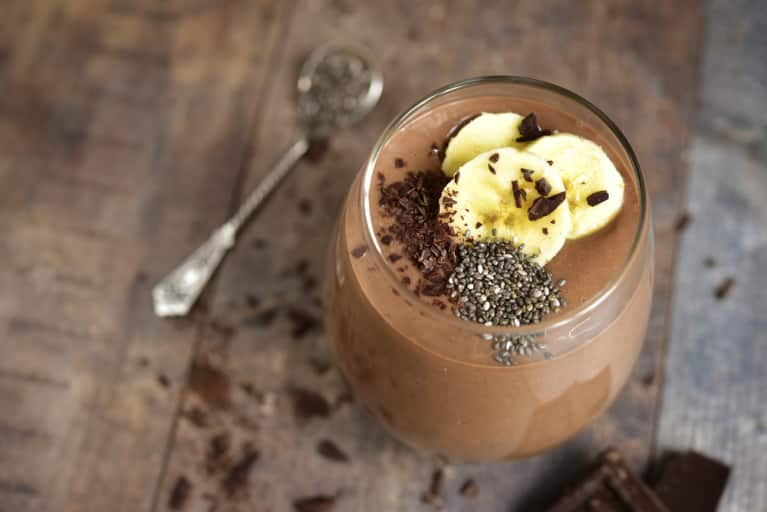 Whip up this chocolaty superfood smoothie to naturally elevate your mood and boost your spirits! Not only is cacao (the superfood behind all things chocolate) SO yummy, it's also high in tryptophan, which increases serotonin levels in the brain.
The nourishing drink also features tryptophan-rich pumpkin seeds and coconut, which is loaded with medium-chain triglycerides—fats that keep your brain oxygenated, healthy, and happy!
Preparation
1. Add all ingredients to a high-speed blender. Blitz until all ingredients are fully incorporated. The smoothie should be thick and creamy, but feel free to add more milk or ice to adjust the consistency.
2. Top with extra pumpkin seeds, cacao nibs, hemp seeds, or coconut flakes if you have them on hand, and ENJOY!