Is Kids Yoga Best Solution to Fight Obesity?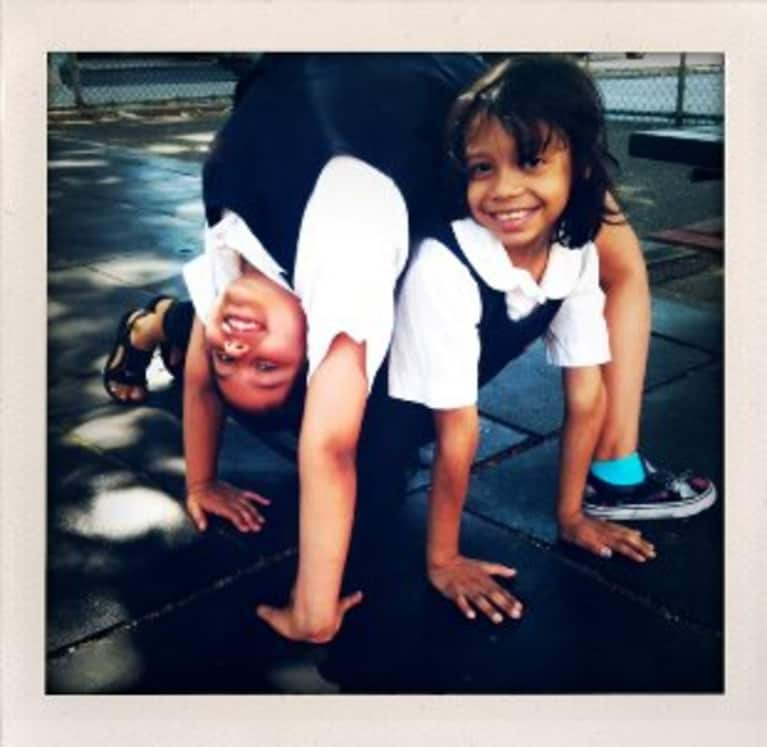 7-year-old Ella Farr says of her yoga practice, "I love how I can get my energy out in a calming way. It's very relaxing and mindful." When asked what the word 'mindful' meant to Ella, she replied, "It's like when I eat a strawberry mindfully, I really recognize the taste of strawberry."
What I love about that particular quote from this awesome Washington Post story, is that it sheds light on yoga as a tool to help fight the kids obesity crisis. Makes sense, doesn't it?
The story goes on to say that local non-profit YoKid, which offers free and low-cost classes to kids, has "seen demand skyrocket since the program launched four years ago."
Namaste to that!
image via kid yogi guru and author of the upcoming book, Om Schooled, Sarah Herrington.