Sadie Lincoln On How She Breaks A Sweat, Unwinds, And #Wellth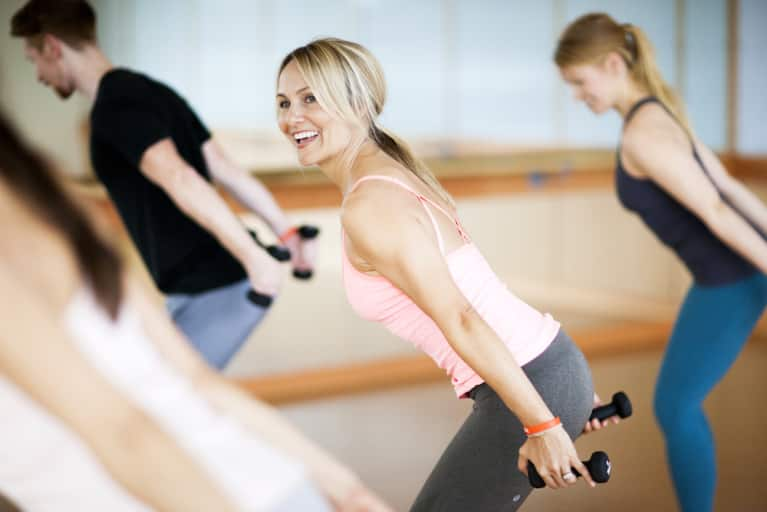 Our editors have independently chosen the products listed on this page. If you purchase something mentioned in this article, we may
earn a small commission
.
I've spent the past year thinking a lot about "wellth" — the idea that success is found in a lifestyle devoted to mental, physical, and emotional health. (I even wrote a book about it.) In this new series, we're celebrating visionaries who embody what it means to be wellthy.
We've known Sadie since we interviewed her back in 2010, when she burst onto the wellness scene as the woman who was getting Madonna in shape! It's been so great to watch Sadie and barre3's meteoric rise and expansion across the country.
Favorite healthy place to eat?
Prasad. This vegan café is hands-down my favorite spot in Portland, Ore., for really good healthy, fresh, and local food.
What's your favorite way to escape to get some nature?
I love the Oregon coast. Miles and miles of raw wild beaches that aren't developed.
What's your favorite way to break a sweat?
A good steam with eucalyptus essential oil is my favorite way to sweat!
Favorite holistic treatment?
Acupuncture by Sarah Hayes. She's a healer!
How do you de-stress or practice self-care?
A good cuddle with my dogs is the most inexpensive and accessible way for me to lower stress levels instantly!
If you could go back in time and give advice to your 20-something self, what would it be?
I'd show her how to attract healthy people all around her to protect her from all the confusing and unhealthy forces in our culture. I'd tell her to surround herself with people who feed her and share her values and let go of those who deplete her.
What does wellth mean to you?
It means filling up my piggy bank with all the things that help me thrive—like nature, sleep, a rewarding career, and meaningful relationships.
Any advice for someone who's looking to build a life that they love and follow their passion?
My advice is to not overthink it. You already know what you want and how to get there. Trust yourself. You got this.