13 Things You Need To Know Today (March 8)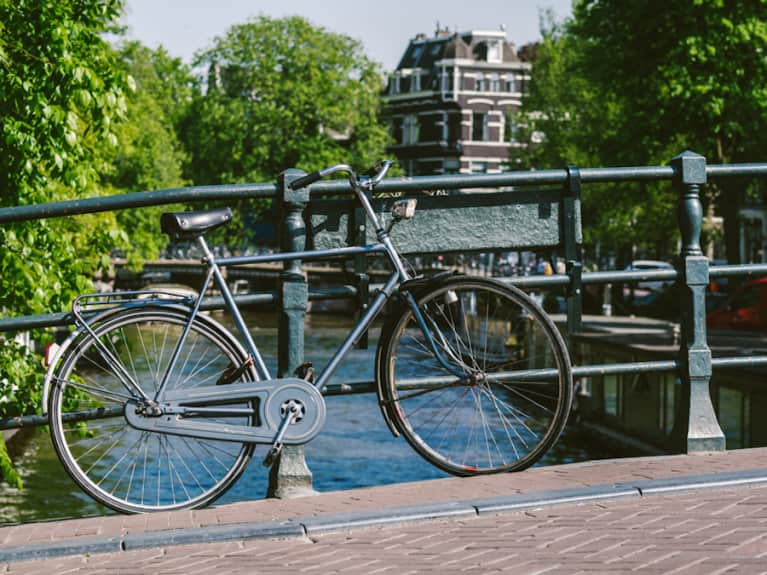 1. Norway is about to spend $1 billion on bike lanes.
As part of the country's plan to achieve carbon neutrality by 2050, they'll build 10 two-lane bike highways in and around their largest cities. (City Lab)
2. Gwyneth Paltrow's skin care line is literally good enough to eat.
Just ask Jimmy Fallon, who chowed down on some Goop-covered French fries with Gwyneth. (Eater)
3. Are peanut allergies about to be a thing of the past?
In a follow-up to a 2015 study that found that feeding infants a "soupy, peanut-butter mush" decreased the risk of developing peanut allergies by 80 percent, a new study further supported the findings, even if the kids didn't eat peanuts for a year. (NPR)
4. The cover of Ebony's March issue is amazing.
5. India's oldest medicine is about to get trendy.
The country is expecting to see a 15 percent growth in Ayurvedic products over the next few years. Products would include herbs and minerals and ideally be free of the chemicals often found in modern products. (Quartz)
6. Plant-based foods have their very own lobbying group now.
Partially due to the recent 8.7 percent increase in the sales of plant-based proteins, a new trade group, the Plant Based Foods Association, is taking its place in Washington, D.C. (NY Time)
7. A diet high in fiber can cut your risk of developing breast cancer.
Those fruits and vegetables just got even more important. (The Independent)
8. The best thing you can do to avoid anxiety while commuting is to avoid anxiety while commuting. Here's how.
If you want to avoid panic on public transit, you need to know what you'd do in an emergency (response efficacy) and feel confident that you can, in fact, do it (self-efficacy). (Daily News)
9. Kesha tearfully thanked her fans and supporters.
At the 2016 Nashville Equality Dinner, Kesha received the Human Rights Campaign's Visibility Award, given to "high profile individuals who use their platform to advance and advocate for the LGBT movement." Through tears, she thanked all those who have shown her support since she lost a bid for an injunction to break her contract with Dr. Luke, who sexually abused her during the time that they worked together, according to Kesha. (Jezebel)
10. Aspirin: good for your heart and prostate.
An Italian study of more than 13,000 cardiac patients showed that men taking aspirin had substantially lower levels of prostate cancer than those who did not take it. They found that the chance of getting the disease dropped by more than half in those who regularly used the drug. (Daily Mail)
11. Kate Hudson's favorite workout is Pilates.
It's her go-to form of exercise, but she also does the Tracy Anderson Method and Body By Simone. (InStyle)
12. Snowboarding is becoming less popular for a really sad reason.
Professional snowboarders are having a hard time finding sponsorship, and equipment sales are down $60 million annually. Access to real snow is a big part of the issue. (NY Times)
13. Tired? Try a coffee nap.
Yes, it's as perfect as it sounds. (Vox)