Sneaky Things That Are Damaging Your Microbiome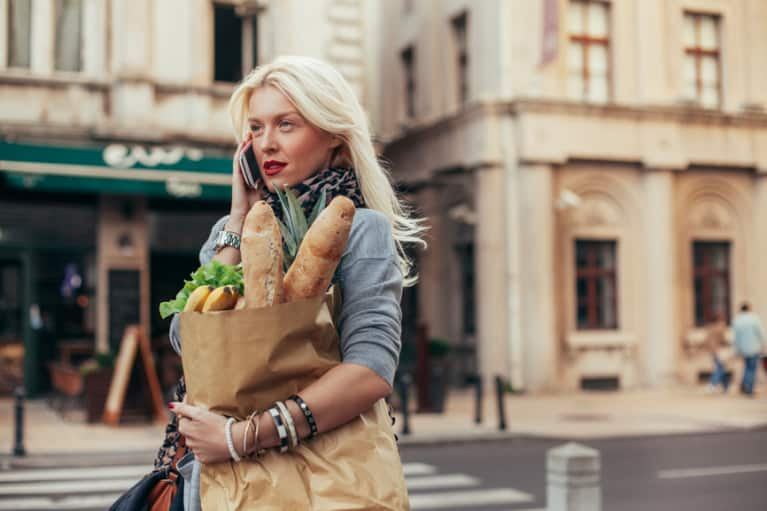 Modern advances have created opportunities for us to accomplish things once only imagined. In this age of convenience, we can have anything at any time—but what does it actually cost us? Health conditions are skyrocketing, and chronic illnesses are on the rise including depression, obesity, GI issues, autoimmune and inflammatory conditions. And all of these can be tied back to the state of the gut microbiome.
The trillions of bacteria residing in the intestines called the gut microbiome are deeply and profoundly connected to health. When in harmony, these bacteria educate the immune system, help digest food, maintain the health of the intestines, and create nutrients to nourish the human body.
The types and quantities of bacteria can alter inflammatory processes, regulate mood and thinking, and even modulate gene expression. All of these functions serve to protect and heal the body. Our ability to thrive depends on our ability to cultivate and create a positive ecosystem within that will sustain health from the inside.
Unfortunately, our modern conveniences don't always mix well with our ancient allies. Many practices today may save us time and money and make things accessible on demand—but they could also harm the health of these bacteria.
As a functional medicine doctor and an expert in gut health, I wish more people understood the potential harm these three modern practices could cause to the microbiome:
1. The overuse of medication.
With the incredible discovery of medications, lives have been saved and quality of life restored for many people. Today however, there is a disturbing trend of overprescription and overuse of pharmaceuticals that can have grave consequences on the health of microbial populations.
For example, by the time a child reaches 18 years old, typically 10 to 20 courses of antibiotics have been consumed and many more far into adulthood. But a recent study found that just one course of antibiotics can negatively affect the microbiome for as long as a year. As healthful bacteria die off, they are replaced by those contributing to disease and inflammation.
NSAIDs (painkillers like aspirin) and heartburn medications called proton pump inhibitors are also commonly used with similar consequences.
But diet and lifestyle changes can often correct underlying conditions, making some medications unnecessary. There are also many herbal remedies available today that are quite effective for different ailments without harming the microbiota. I recommend talking to your doctor about what alternatives might work for you.
2. Fast, prepackaged food.
There has been much literature published on the simple idea that good health starts with good food. Yet so many people regularly consume meals comprised of quick, prepackaged food, full of sodium, preservatives, chemicals, fat, sugar, coloring, fillers, and empty calories.
Besides the obvious health risks, the gut microbial communities are being destroyed every day by these poor lifestyle choices.
Bacteria require nutrients to live and thrive mainly in the form of prebiotic foods. These are specific types of plant fibers that are indigestible to humans yet are fermentable by bacteria. A diet rich in fresh plants, fruits, nuts, seeds, fermented foods, and clean, pure water will support and nurture a healthy microbial balance.
There are times when a natural birth is not possible and a cesarean section is certainly necessary to protect the life of mother and baby. However, choosing to schedule a convenient time for a planned C-section could put a child at risk for developing health problems later.
While in utero, babies are exposed to some of the mother's healthy bacteria. But the largest inoculation occurs at the moment of birth as the baby passes through the vaginal birth canal. Through this process, trillions of beneficial bacteria enter and colonize the newborn, seeding immunity and conferring health benefits. Studies show that without this exposure, children could have an increased risk of asthma, allergic rhinitis, celiac disease, and type 1 diabetes.
Research suggests that even a little labor (before an emergency C-section) provides beneficial bacteria to a child that a planned C-section does not.
Related reads: