What EVERYONE Gets Wrong About Diet & Exercise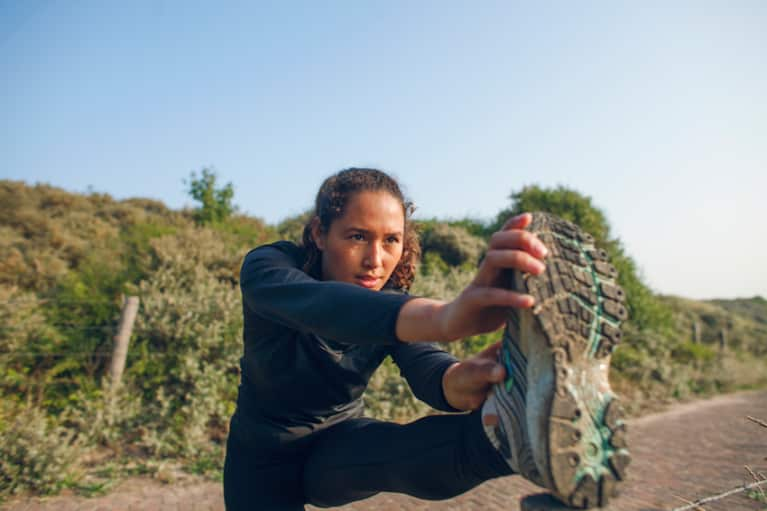 Our editors have independently chosen the products listed on this page. If you purchase something mentioned in this article, we may
earn a small commission
.
This passage has been excerpted from Wellth: How I Learned to Build a Life, Not a Resume by our founder and CEO Jason Wachob, a prescriptive memoir that redefines successful living and offers readers instead a new life currency. You can buy it here.
It seems that everyone wants to know the perfect "diet" in order to look great. Many think that means eating exclusively organic, vegetarian/vegan, raw, Paleo, low-fat, or low-carb foods. But how do you tell which eating plan is best for you? Is there a one-size-fits-all diet that leads to wellth?
When it comes to diets, I've tried them all; but I believe that these one-size-fits-all approaches are all wrong.
I'm six foot seven, and I weigh 220 pounds. A third-degree sprain in my right ankle from twenty-five years ago still won't let me ground my heel onto the floor. I love playing basketball, but I've always hated running. I love Brussels sprouts but hate mushrooms. Oddly enough, I'm allergic to celery. Each and every one of us has our own physical gifts, quirks, likes, and dislikes. This may sound obvious, but sometimes it seems as if those in the health and diet industry think otherwise.
How can one particular diet or workout be good for the entire world? How can a diet be the same for a six-foot-seven, 220-pound, forty-one-year-old man who practices fifteen minutes of yoga a few times a week; and a five-foot-two, 102-pound, twenty- two-year-old woman who runs fifteen miles every day? How can being vegan or Paleo be good for everyone? How can anyone believe that their health routine is appropriate for everyone else?
In reality, what is good for me may be awful for you.
There are certain diets and types of exercise that are right for you in certain periods of your life but not others. Not only do we have to find the approach that works for us; we need to learn how to adapt that approach, or change it entirely, throughout our lives.
I was a gym rat for much of my twenties and early thirties, lifting weights and doing the elliptical machine daily. In my mid-thirties, after yoga played a huge role in healing my back, I practiced yoga every morning and did nothing else. In my late thirties and now forties, I've switched it up again. Now I do yoga at home a few days a week for fifteen minutes, lift weights twice a week for 25 minutes, and meditate daily for twenty minutes.
As passionately as Paleo expert Chris Kresser advocates for his diet, he also teaches that our bodies need different diets and foods at different stages of our lives.
This has certainly been my experience. In my mid-twenties I thrived on a low-carb, low-sugar diet during the week, and on the weekends I ate and drank anything I wanted to. (I definitely did too much drinking!) In my mid-thirties, when I began to get serious about yoga, I felt better as a vegetarian, although occasionally I ate meat. My digestion improved when I went gluten-free. Then in my late thirties I went Paleo, eating a lot of cooked vegetables, grass-fed beef, wild salmon, and no raw foods (in an effort to kick a parasite). In the past few months, I went back again to eating mostly vegetables (cooked or raw), and I don't eat much red meat. I've added a variety of grains and the occasional gluten.
I discovered that it no longer serves me to resist going to Roberta's for the best pizza in Brooklyn once in a while. Pleasure is not to be underestimated. I'll also have a margarita or two (or three!) whenever I eat Mexican food—there's one that I love that is made of carrot juice! Sometimes we all need a doughnut. It's probably not a great idea to eat one every day, but the occasional treat isn't going to kill you. Life should be fun. Being obsessive about diet can be stressful and can bring on orthorexia—an unhealthy obsession with healthy eating. So aim to be balanced in your eating, as well as in your life. You might just end up a lot happier and healthier.