Q & A with Tiffany Cruikshank: Yoga & Holistic Health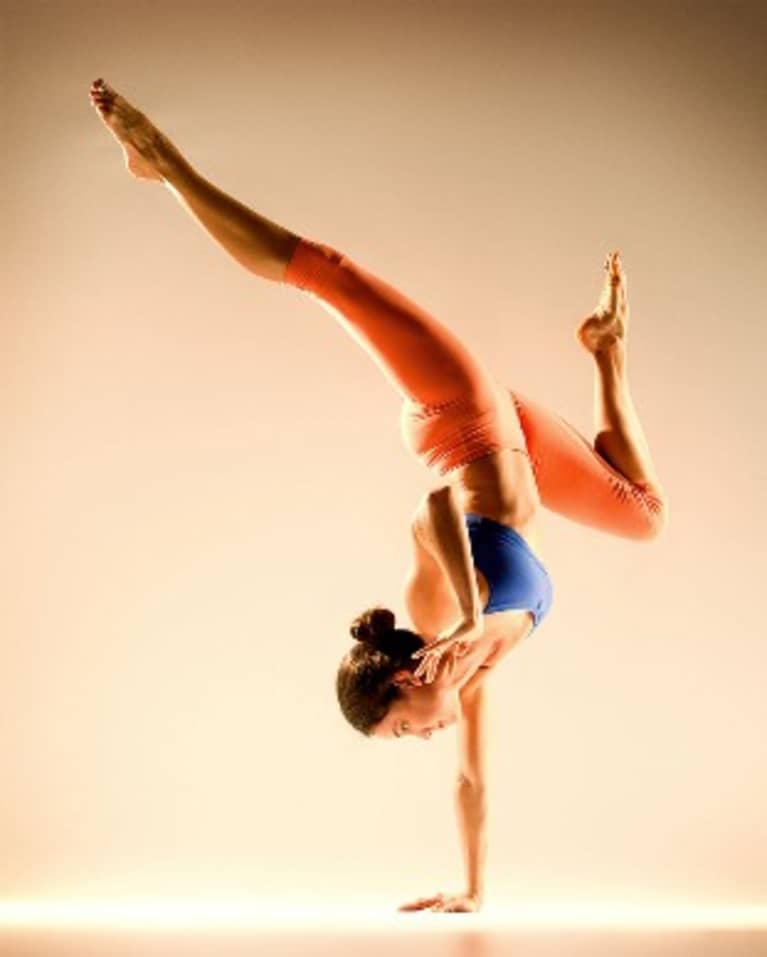 Tiffany Cruikshank has taught yoga throughout North America for over fifteen years. In addition to teaching yoga around the world, Tiffany is also an acupuncturist at Nike's World Headquarters nd has studied Chinese medicine, holistic health -- born from her study of herbs which began at age 14!
Tiffany talks to us about all things yoga and holistic health, wellness in the workplace, and more!
MBG: How did you first come to yoga?  
TC: Like most people I had a lot of challenges as a teenager and I sought out many different outlets to this. At first I tried solutions that were to my own detriment but eventually I found yoga which helped me channel all the emotions and feelings to a more positive outlet. That's why I'm so passionate about bringing yoga to our youth. Teenagers face so many challenges during such an unsteady time in their lives and yoga is such a great way to direct all that energy into something more productive.  
How/why did you become interested in holistic health/acupuncture? Why is this so important in one's practice?
When I was 14 years old my parents put me through a wilderness program to help me find my way. One of my guides was also an herbalist and he would take me out on plant walks and teach me about herbal medicine. The entire experience was empowering, learning to survive in the wilderness without much more than a knife, a water bottle and a blanket and also learning how to heal myself. I instantly knew what I wanted to do with my life. When I got home I continued to study and started an apprenticeship with an herbalist. I starting making things and had literally hundreds of tinctures, lotions, salves, teas and all sorts of concoctions I had created at home. It's pretty funny actually, I still have pictures of my bedroom then. It looked like a full blown herbal pharmacy, with all my creations. I would make all sorts of things treating my friends and family members when they were sick. Later on in my teens I began studying Traditional Chinese Medicine (TCM) and fell in love with the philosophy and art of healing with TCM so I began an apprenticeship with an acupuncturist. Being really motivated to pursue this as a way of life, I finished high school and started college when I was 16. I studied nutrition and botany with a degree in Medicinal Plant Biology and went straight to Acupuncture & Chinese Medicine school and have been seeing patients ever since.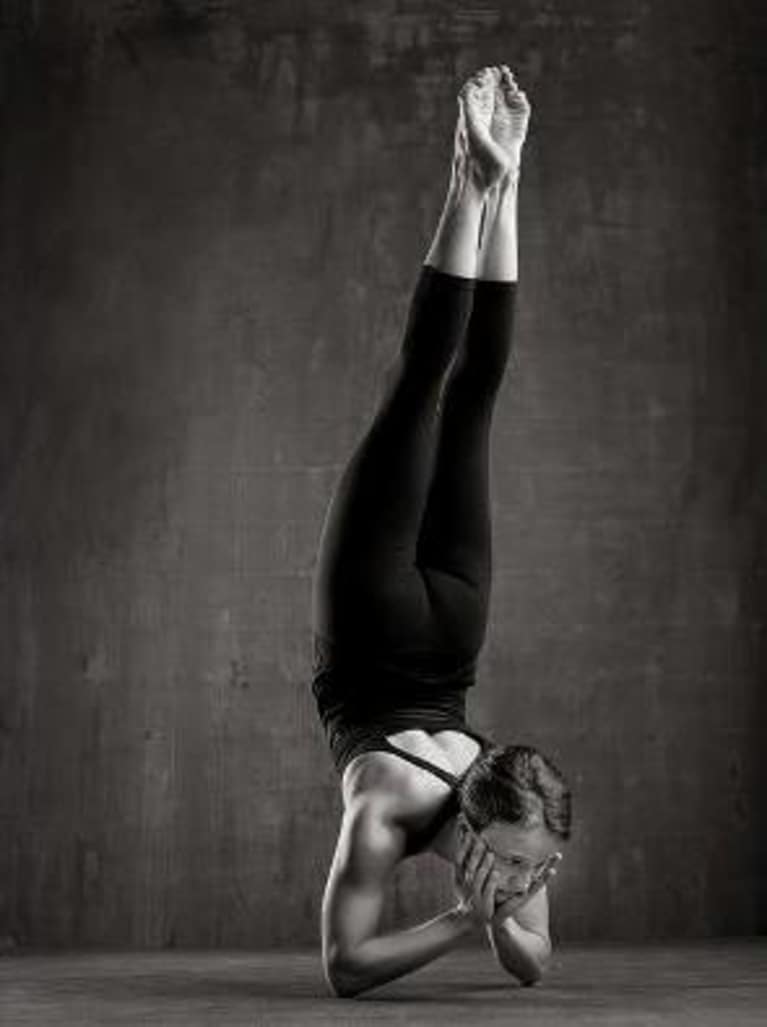 For me yoga & holistic health go hand in hand. Health is a state of balance that is constantly fluctuating and yoga, nutrition, herbs, acupuncture, etc are all ways of bringing the body back into balance. Krishnamacharya, commonly know as the father of modern yoga, was also a big advocate of herbs and nutrition with his students. He was a strong believer that the asana practice can only do so much without a good diet and healthy lifestyle.
Yoga & holistic health are inseparable because everything we put into our bodies and our minds effects us on a very physiologic level. It affects the muscles, the tendons, the tissues and every cell in our bodies. As yogis it's a process of self study to learn how to care for our bodies and it can involve a combination of things but once we know what it's like to feel really vibrantly healthy it's hard to go back to anything else.
You are the acupuncturist at Nike WHQ -- can you talk more about holistic health / yoga in the workplace?
Well -- it's huge! I can't say enough about how beneficial it is for everyone, the employee and the employer. When I first started at the Nike World Headquarters there wasn't any acupuncture but they had all sorts of health & wellness offerings. We have almost 8,000 people situated on an impressive campus that revolves around a health conscious culture. To have healthcare as a part of their job is great for everyone because it keeps them healthy and productive. I also think it goes along with everything Nike stands for to have health & wellness playing such a key role in the business end of things. Health and Wellness is Nike's DNA, it's who we are. Nike started programs for employees before it was ever popular, because it was the right thing to do and it fit the culture. In many ways Nike sets the gold standard for its employees and the Wellness Center and all of its offerings represent that Nike is invested in taking care of not only the consumer but also the tens of thousands of people that put their blood, sweat & tears into the product every day. It's an honor to be a part of it, paving the way for health & wellness in the workplace.
Who's inspired your practice? Teachers? Books?
Everything inspires me, the beauty of yoga is that it's in everything we do. It really is a way of life. One of my main teachers for many years was Sri K Pattabhi Jois but I have learned from so many people since I started 17 years ago. Nowadays there are so many incredible teachers, even brand new teachers, I feel like I learn something from everyone. When I'm at home a lot of my teaching is inspired by my patients, I learn a lot from my patients and it often inspires my teaching. I'm really genuinely passionate about what I do so I am constantly reading and meeting with other healthcare practitioners & yoga teachers to collaborate and get a fresh perspective.
What does yoga mean to you?
To me yoga is a way of life, it's about cleaning off the lens we see the world through by looking deeply at ourselves. The asanas challenge us in a way that not only tests our ability to stay present but also our ability to look deeply at what drives us and what holds us back. After a while we learn to slow down our brain long enough to actually look at what we're doing and see our habits. We spend most of our lives just going through the motions and we forget that every moment is an opportunity for change, whatever sort of change you need in your life, that's a huge part of the practice for me.
How would you describe your style of teaching?
My classes will meet you where you're at and take you right to the edge of what you think is possible only to see there is so much more. They ask you to bring your all physically and especially mentally and to have fun doing it. It's difficult for me to teach a class without incorporating at least a little anatomy and though my classes are incredibly challenging they are very accessible. I take the depth of Ashtanga and combine it with the anatomy of my sports medicine training, the creativity of Vinyasa, mix it with a good challenge to test your ability to be present and meld that with my own personal passion for this incredible practice and all that it has given me over the years.I also use a lot of yoga therapy with my patients and at Nike I teach yoga for athletes as a resource to help them cultivate balance. I am really dedicated to my own practice and so I try to make it a very personal experience for my students, to keep them focused in their body but I also think it's important to be able to laugh and take yourself lightly so my classes are also very playful. I believe a great yoga practice is one that tests you in many ways, one that questions you about your life and one that inspires you to change and cultivate the life you love.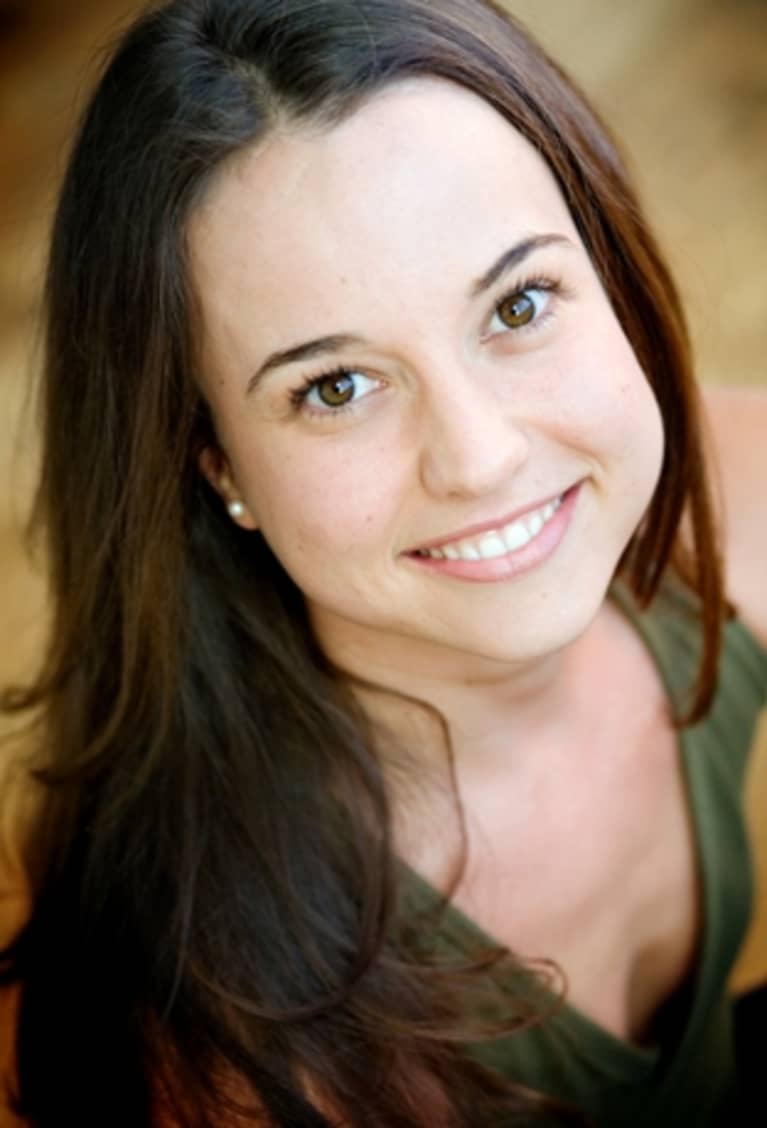 What are you working on? What's next?
Always more -- I'm constantly working on new projects. I feel like I spent the first half of my life learning and waiting to do what I love and now I just feel so grateful to be doing what I love that I always have something new I'm working on. My book, Optimal Health for a Vibrant Life, was recently published and I'm traveling more and more for teacher trainings, retreats, workshops, festivals, conferences, etc. I have my 500hr advanced Vinyasa & Therapeutics Teacher Training in India in March 2012 and I've opened up my 200hr Vinyasa Teacher Training to people outside of Portland. I'm headed all over this year to teach in Sweden, Australia, Hong Kong, India, Hawaii, Boulder, DC, NYC, LA, Mexico and a lot more.  I'm excited about some non-profit work I have coming up, a DVD I'm shooting this summer and a ton of other stuff that I'm working on right now that I'm really excited about that is still under the radar. For my calendar of events go to TiffanyYoga.com.
For more on Tiffany:
image credits: top image Jasper Johal and other images Brian McDonnell