13 Things You Need To Know Today (March 2)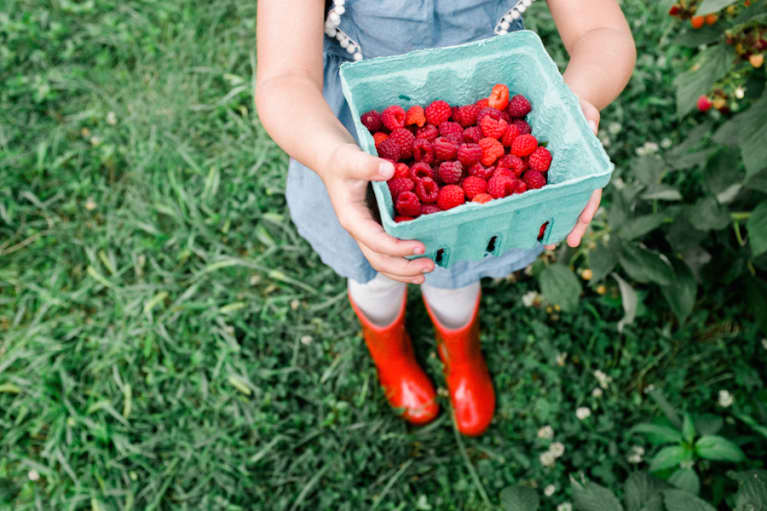 1. "Farm preschools" could be the next big thing.
A preschool with an immersive sustainable farming curriculum just won a design competition and could be put into action soon. It features solar panels, classrooms full of vegetable plots, and livestock pens for students to explore. (Mental Floss)
2. The new "female Viagra" comes with many risks (and little benefit).
A meta-analysis of Addyi, a female libido drug that was approved by the FDA last year, found that the pill only resulted in "one-half of an additional sexually satisfying encounter" every month. Meanwhile, the side effects included increases in fatigue, nausea and dizziness. (NY Times)
3. Lack of sleep can lead to the munchies.
Turns out people who don't get enough sleep have higher levels of a brain chemical—similar to one found in marijuana—that enhances the joy of eating. As a result, they consumed more calories and twice as much fat as those who had had a good night's sleep. (U.S. News & World Report)
4. England is building a massive floating solar farm.
It will be the largest in Europe, and will help power water treatment plants throughout the country. (EcoWatch)
5. Take a look inside the cafeterias of your favorite tech companies.
Goodies include house-made cold brew coffee on tap, snack bars made with puffed quinoa, and vegan chocolate avocado mousse to keep their employees productive and healthy, and minimize waste and environmental impact. (Bon Appetit)
6. Attractiveness bias is real.
A new paper in PLOS One explores the "attractiveness halo," a phenomenon that leads people to assume pretty or handsome people are also intelligent. (Ars Technica)
7. A new website is making the fertility process less frustrating.
After spending three years and thousands of dollars wading through the expensive and stressful process of fertility treatments, Jake Anderson and Deborah Anderson Bialis founded FertilityIQ. (Slate)
8. Turns out glacial melting could disproportionately affect women.
A new study found a link between glacial melting and STDs in women. (The Cut)
9. This healthy, vegetable-centric meal prep company raised $3.7 million.
Hungryroot, New York-based healthy food startup, raised quite a bit of cash for its expansion plans. The prepped meals are heavy on the plants and can be cooked easily in seven minutes or less. Sounds like our kind of food! (TechCrunch)
10. Blink Fitness has a great new ad campaign.
Their slogan—"Every Body Happy"—and promotional video celebrate bodies of all shapes and sizes, a message we can get behind. (AdvertisingAge)
11. Adidas just launched a design academy.
The program will train attendees in graphic, footwear, and apparel design. Let the athleisure world takeover continue! (Racked)
12. A 9-year-old boy with cerebral palsy is launching his own triathlon for kids with disabilities.
Bailey Matthews completed a triathlon in England last summer, and now he wants to help other kids like him do the same thing. (Today)
13. Gabrielle Reece is hosting a new reality fitness show called 'Strong'.
Think: 10 women plus ten hot trainers, premiering on NBC April 13. Mark your calendars. (People)