Guarantee A Better Day Within 5 Minutes Of Waking Up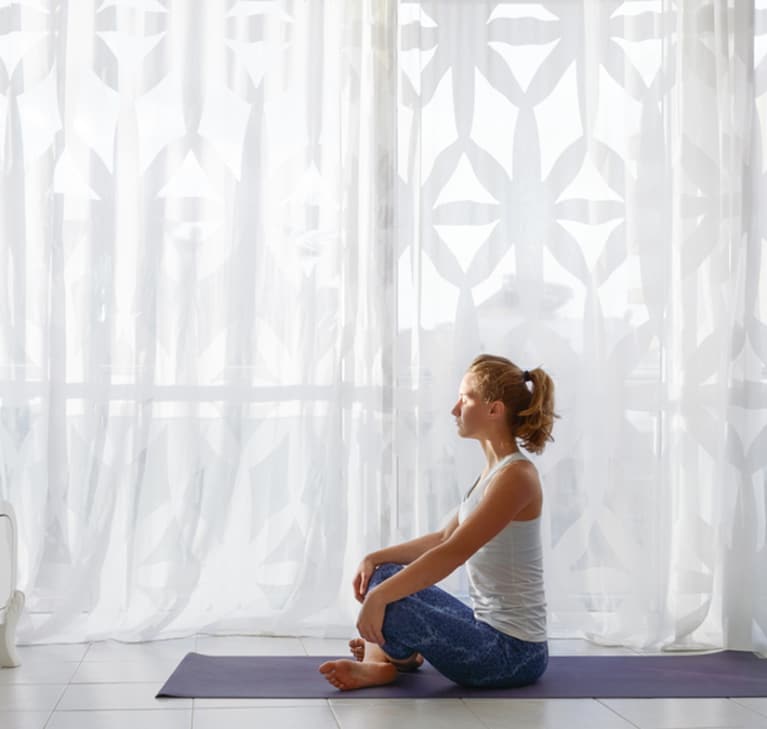 In the last two years, I have gotten married, inherited two preteen stepsons, had a baby, lost my beloved dog, moved three times, and changed jobs. Twice.
My average sleep length was a disrupted six hours. I was 25 pounds over my regular weight, had bags under my eyes and a very short fuse for something as small as a messy kitchen. I had to change something.
I started a regular exercise routine to become naturally tired in the evening, started reading in bed rather than watching TV, and changed my diet. All of these changes helped me find the eight hours of sleep that my body and mind craved. These days, you will now find me lightly snoring by 10 p.m., at the latest, every night.
But now that I have begun to master the art of sleeping, why would I keep disrupting it every morning with that nasty buzz of my alarm clock and a wave of stressful to-do's crashing over me the instant I open my eyes? It just didn't make sense after all of the training I went through to create a harmonious night of sleep.
After teaching yoga and leading yoga retreats for 20 years, I decided that I could fix this. I knew exactly what to do. Here is the wake-up routine that has changed my life:
1. Wake up earlier than you have to.
In order to keep stress at bay, I make sure that I wake up at least 20 minutes before sunrise. There is an incredible peaceful feeling in the air at this time, not to mention that you have given yourself plenty of time to stretch, meditate, check in with your body and mind, and start a soulful and enriching breath.
2. Ditch your alarm clock.
I no longer have an alarm clock in my home. It is just a symbol of stress and anxiety as far as I am concerned. Instead I use, Yoga Wake Up, and iPhone app that allows soft music accompanied by a soft voice to wake you up and guide you through a gentle yoga or meditation to start your day with strength, clarity, and style.
3. Drink warm lemon water.
The warm water serves to stimulate the gastrointestinal tract and peristalsis — the waves of muscle contractions within the intestinal walls that keep things moving. Add lemons and limes for high mineral and vitamin intake and to help loosen toxins in the digestive tract.
Start by choosing an essential oil that appeals to your senses (our senses are sensitive in the morning). Place a drop of oil on the ring finger of the right hand and rub it gently onto the third-eye point between your brows, using small, clockwise circles. Deepen and slow your inhalation and exhalation, and let your nervous system mellow out. Even if you have a big day planned and need energy, mellow is the best way to start.
A bath rehydrates the skin and fends off fatigue. We all can benefit from a quick cleansing, but water temperature varies based your needs for the day. Choose your water temperature wisely, and remember that anything put on the skin is eventually assimilated by the body, so lower the body's toxicity by avoiding products rife with perfumes and synthetic chemicals, opting instead for all-natural soaps and shampoos.