Lena Dunham Calls Out Spanish Magazine For Photoshopping Her Body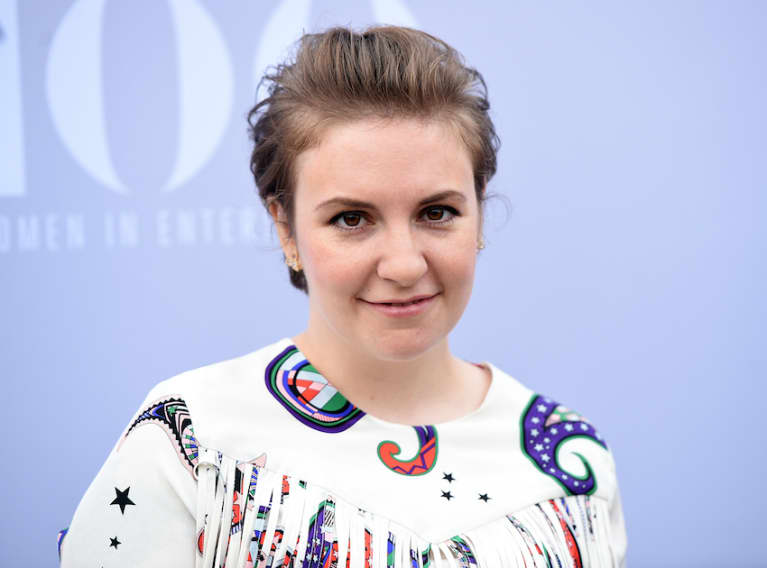 If you're going to try to get away with Photoshopping a human, choose anyone — anyone! — other than Lena Dunham.
On Monday, the Girls star took to Instagram to call out the Spanish magazine Tentaciones for Photoshopping her image on their March cover.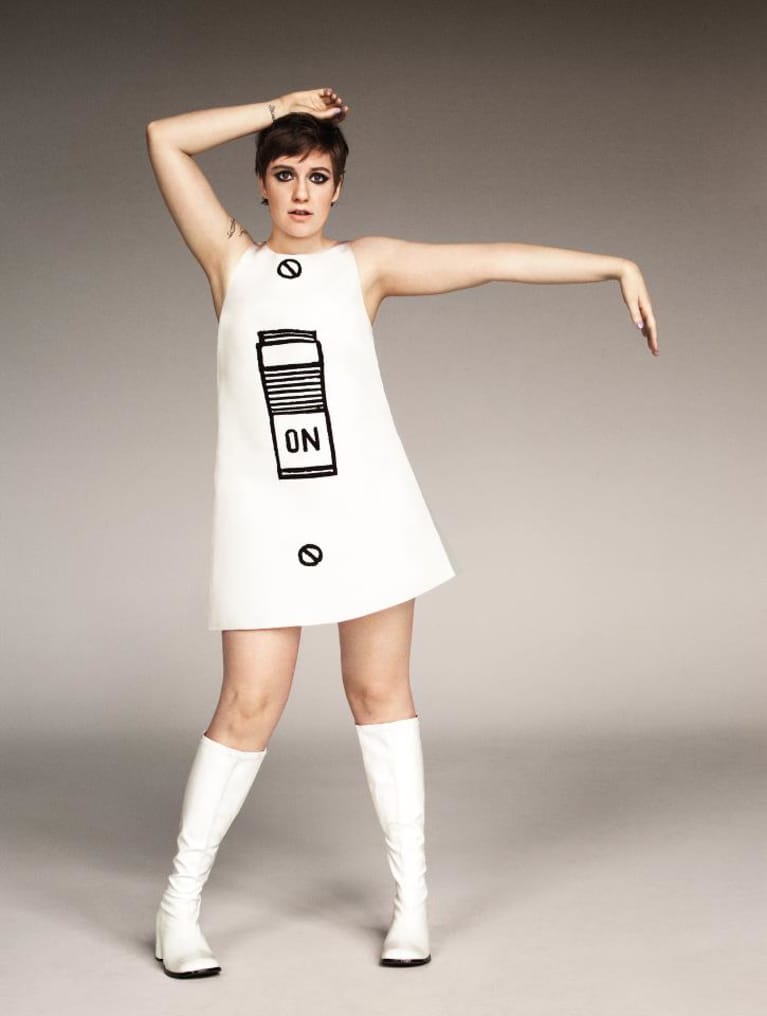 "Oh hello Spanish magazine Tentaciones! I am genuinely honored to be on your cover and so happy you used a pic by @ruvenafanador - he always makes me feel gorgeous," Dunham, 29, told her 2.4 million followers.
"But this is not what my body has ever looked like or will ever look like - mad photoshop has been done to this iteration," she continued. "So if you're into what I do, why not be honest with your readers? Much love, Lena."
Lena Dunham is best known for how comfortable she is in her own skin. She deliberately flaunts her not-exactly-size-2 body onscreen. This confidence, paired with the fact that she speaks so candidly about her body image issues, is what's made her such a prominent leader of the body-positive movement for years now.
On the cover of Tentaciones, the headline even proclaims that she is changing the face of feminism—so why would they change hers?
Well, in an open letter to Dunham, the magazine denied retouching the photo, which it said it had acquired from the Corbis agency.
"We do not use Photoshop nor other digital tools to change the physical appearance of our cover stars, nor in the features to be found inside," said the letter. "On this occasion, the only thing we did was to crop the image to adapt it to the format of our front page."
Tendaciones even linked to the original photo that was shared in 2013 by the photographer Ruven Afanador on his Facebook page to show that the images are identical.
So, it's possible that some other party altered the photo before Afanador shared it a few years ago and Dunham never saw the final product until now.
Dunham posted a new photo of the cover after receiving Tentaciones' letter, with this caption:
Hey Tentaciones- thank you for sending the uncropped image (note to the confused: not unretouched, uncropped!) and for being so good natured about my request for accuracy. I understand that a whole bunch of people approved this photo before it got to you- and why wouldn't they? I look great. But it's a weird feeling to see a photo and not know if it's your own body anymore (and I'm pretty sure that will never be my thigh width but I honestly can't tell what's been slimmed and what hasn't.) I'm not blaming anyone (y'know, except society at large.) I have a long and complicated history with retouching. I wanna live in this wild world and play the game and get my work seen, and I also want to be honest about who I am and what I stand for. Maybe it's turning 30. Maybe it's seeing my candidate of choice get bashed as much for having a normal woman's body as she is for her policies. Maybe it's getting sick and realizing ALL that matters is that this body work, not that it be milky white and slim. But I want something different now. Thanks for helping me figure that out and sorry to make you the problem, you cool Spanish magazine you. Time to get to the bottom of this in a bigger way. Time to walk the talk.With endless love, Lena
Regardless of whodunnit, Dunham knows her body and knows it's been manipulated, and it's important that she spoke up about it. She shows young women everywhere that they can—and should—criticize misleading photos of themselves. There are already too many unrealistic images of women in the media setting unattainable standards of beauty.
Oh, and if we're keeping tabs, other people you'll definitely get in trouble with for Photoshopping: Zendaya, who called out Modeliste magazine for misrepresenting her hips and torso; Keira Knightley, who posed topless for Interview magazine under the condition that her small breasts not be augmented digitally; and Kate Winslet, who made sure her L'Oréal contract states that her Lancôme ads must be completely free of retouching.
Get it? Got it? Good.