My Meditation Practice: Yogi Francesca Bove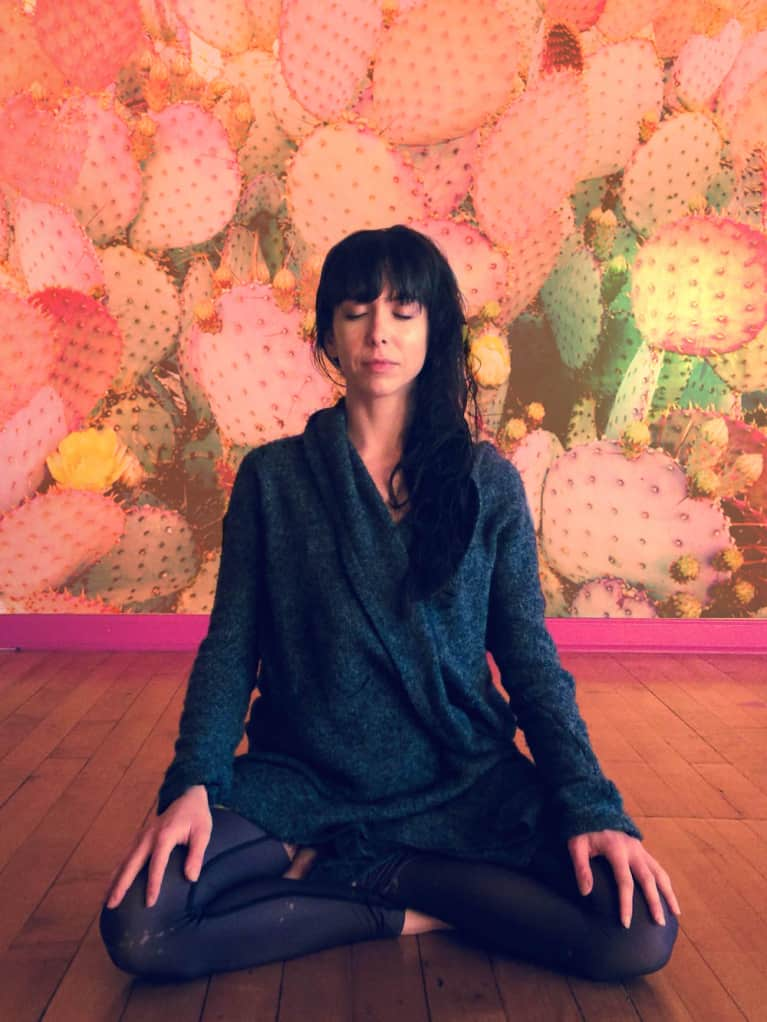 Many of our readers want to meditate, but have a hard time fitting the practice into their days. Others are too intimidated to start. To make it a little easier to meditate, we've reached out to a few of the pros to show you how they practice. Meet yogi Francesca Bove, whose meditation practice helps her stay calm and collected.
Where do you meditate?
I meditate at home if I can, especially in the morning. In the afternoon, I either sneak into an empty office at work or an empty yoga room in the studio where I teach.
When?
Around 5:30-7 a.m. for my first session. It depends when I wake up, but it usually falls between those hours.
What type of meditation do you practice?
I practice Vedic meditation. Ben Turshen is my first real meditation teacher.
Props used?
I sit on a meditation pillow, cross legged.
Why do you meditate?
I meditate to connect to what's real. Which basically means strip away the layers of illusion that life and circumstances can sometimes create.
Advice for first-time meditators?
Just do it. Maybe start in a group setting. It's easier. It's the recipe to freedom.
Related reads: