Check Out These Incredible Elephant Photos For World Wildlife Day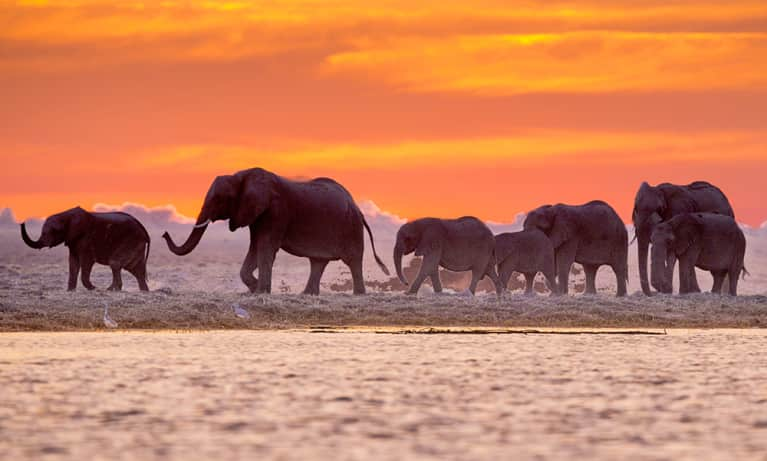 mbg is thrilled to announce a new partnership with the World Wildlife Fund—the world's leading conservation organization. Stay tuned for more on its incredible initiatives to protect our planet's most valued species and natural spaces.
Over at the World Wildlife Fund, the theme of this year's World Wildlife Day is "The future of elephants is in our hands."
That's because it's up to us—now more than ever—to protect these vulnerable creatures from poaching and other harmful human activity. Elephant behavior patterns prove that these animals are some of the most intelligent and caring on earth. Studies show that they have the ability to recognize and greet each other, as well as help their fellow herd members in need. Researchers have observed elephants removing spears and other foreign objects from those injured in the wild.
Unfortunately, poaching serves a relentless threat to this smart, magnificent species. Earlier this morning, the Convention on International Trade in Endangered Species (CITES) released its poaching data from 2015, and the numbers show that just as many African Elephants were killed for ivory last year as they were in 2014 and 2013. Poaching rates are higher than the population's growth rate, meaning that the elephant population will likely continue to decline unless something changes.
That's where you come in. Show your support for elephant conservation by sharing these amazing new images from wildlife photographer Will Burrard-Lucas, taken in KAZA conservation area—the largest elephant habitat in Africa—with the caption #InOurHands. And check out our website for more information on how you can protect earth's species this World Wildlife Day.