What I Wish Everyone Understood About Grieving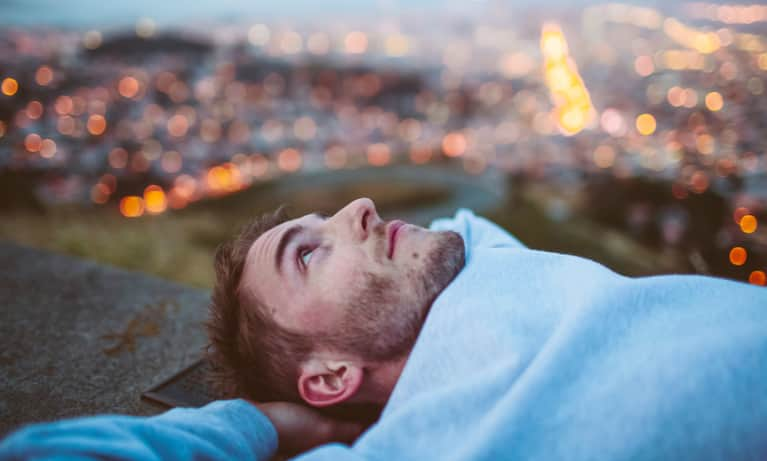 Our editors have independently chosen the products listed on this page. If you purchase something mentioned in this article, we may
earn a small commission
.
This passage has been excerpted from Wellth: How I Learned to Build a Life, Not a Resume by our founder and CEO Jason Wachob, a prescriptive memoir that redefines successful living and offers readers instead a new life currency. You can buy it here.
Whether we like it or not, death is part of the circle of life. It's never easy and grieving is never the same.
Losing my grandmother when I was thirty-seven felt nothing like losing my best friend at twenty-eight, or my father at age nineteen. What have I learned from losing loved ones—all at different stages in my life and all in different ways? Every death is different, and everyone deals with death differently.
There's no playbook for grieving, and there's certainly no right or wrong way to do it. I've learned to let myself grieve fully, no matter how much I'd rather move on or how surprising or off-putting I find my reactions at first. It may sound like a cliché, but grieving is a way of honoring ourselves and the deceased, no matter what that grief looks like. There's no way around grieving—you can only go through it.
Research has shown that even when people are in the throes of sadness or tears, they may still be able to laugh or smile as they remember their loved one. Mourners who can experience moments of happiness or humor recover from acute grief far more quickly than those who cannot. Even when things are challenging, try to seek out some joy that can seep in. And a gratitude practice can help to balance out the depth of pain that you're experiencing.
Coping with the death of a loved one is never easy, and I've learned that there's no right or wrong way to grieve. But I also believe in the circle of life, meaning that if something dies, it gives life to another being. For every ending, there's a new beginning. I don't believe in reincarnation; instead, I believe that mortality makes us confront the reality of our own lives and address things that need to be changed. Life is precious, and it can be taken away without a moment's notice. It's important to never lose sight of the miracle we are all living every day.
An enlightened sense of gratitude is often the immediate effect after losing a loved one but why should we have to wait for tragedy to count our blessings?
Cherish each day of life as the gift that it is. Be aware that you can lose a loved one in a heartbeat, and treat them accordingly. This is not to say that we have to walk around with a cloud over our heads or dwell on constant morbid thoughts. But being aware of the fleeting quality of life can lead to a heightened appreciation of everyday experience.