Science Says It's Actually OK To Be A Hopeless Romantic
mbg Contributor
By Emi Boscamp
mbg Contributor
Emi Boscamp is the former News Editor at mindbodygreen. She received a BA in English and minors in Spanish and Art History from Cornell University.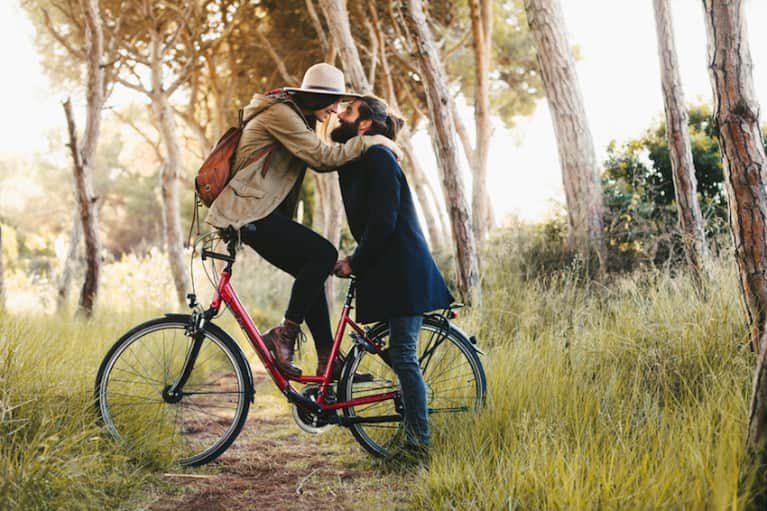 February 29, 2016 — 17:04 PM
Are you a sucker for love? Do you expect rose petals on the bed every time you get home? Do you hum "My Heart Will Go On" to yourself on a regular basis?
Well, my friend, you are what people would call a "hopeless romantic." Those same people might say you're getting your hopes up too high and setting yourself up for failure. That no one is ever going to be Prince (or Princess) Charming because, unfortunately, he doesn't exist.
But those people are probably wrong. According to a forthcoming study in the Journal of Social and Personal Relationships, being a hopeless romantic isn't so hopeless after all.
For the study, Sarah Vannier, Ph.D., a postdoctoral fellow at Dalhousie University in Canada, and a colleague surveyed 270 young people (ages 18-28) in committed relationships about their subscription to strong, Notebook-like romantic notions, plus their expectations, relationship satisfaction, and commitment.
(Yes, they only surveyed people in relationships—sorry to all those still searching for Mr. or Mrs. Right!)
What they found was pretty shocking: Holding on to romantic beliefs like finding "The One" was associated with greater relationship commitment and satisfaction. They saw no link between having a mushy mindset and unmet relationship expectations.
"People with romantic beliefs did have higher expectations, but they were also more likely to see their partner as meeting those expectations," Vannier explained to Glamour. "It is hard to say whether this is because they are seeing their partner through rose-colored glasses—e.g., their beliefs about Prince Charming make them think their partner is Prince Charming, even if other people might think that he is a frog—or if this is because they found and chose a partner who meets their expectations."
Got it. Makes sense.
Sure, Nicholas Sparks has provided us with love goggles that actually reflect what we want to see in a partner. But according to Vannier, that's not a problem. *heart eyes emoji*