10 Things You Need To Know Today (March 1)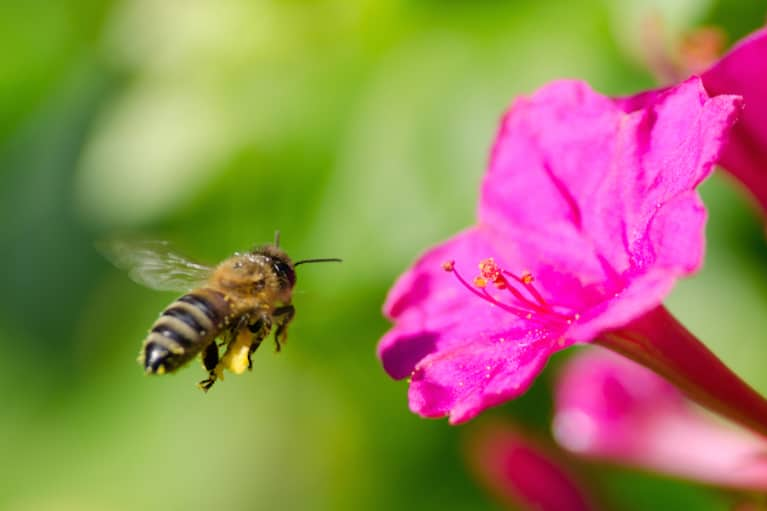 1. A shrinking bee population could seriously mess with our food supply.
According to a report from the UN, hundreds of billions of dollars' worth of crops are reliant on species of pollinators that are on the path to extinction. (AP)
2. Steph Curry just broke a seriously impressive NBA record.
The Golden State Warriors star has 288 three-pointers so far this season. (ESPN)
3. Keith Mitchell and his partner, Sasha Gradiva, used yoga to help her through pregnancy.
She found the practice and its meditative qualities beneficial for the mental, physical, and hormonal effects of being pregnant. (People)
4. The vegan diet is for weight lifters and athletes, too.
Rastafarian bodybuilder Torre Washington talks you through what to eat if you want to be vegan and jacked. (GQ)
5. A year of using everything in your kitchen.
One home cook discovers what it's like to minimize waste in the kitchen while developing some new culinary skills. (Washington Post)
6. Here's the big problem with drug advertising.
Elisabeth Rosenthal, MD, a health care reporter, explains that ad spending by the health care industry has surged 20 percent since 2011. But the US is one of only two countries in the world that allows pharmaceutical advertising. And last year, the American Medical Association called for a ban on all ads for drugs and medical devices, noting that they inflate demand for treatments that may not be appropriate. (NYTimes)
7. Sam Beall, owner of Blackberry Farm, has tragically passed away.
The farm-to-table pioneer and restaurateur died in a skiing accident at 39. (NYTimes)
8. Good parenting: great for your kid, not so great for you.
A recent study found that though kids with empathetic parents reap the benefits emotionally and physically, the parents themselves suffer from weakened immune systems and chronic, low-grade inflammation. (Quartz)
9. The Star Wars franchise is about to get a lot more diverse and inclusive.
"To me, the fun of Star Wars is the glory of possibility. So it seems insanely narrow-minded and counterintuitive to say that there wouldn't be a homosexual character in that world," said J.J. Abrams. (The Daily Beast)
10. This man has spent years making gorgeous art out of snowscapes.
What started out as a workout routine has turned into a dramatic living art installation. Check out Simon Beck's elaborate murals for yourself here: (Great Big Story)