What Everyone Should Understand About Addiction
Clinical psychologist
By Patricia L. Ryding, Psy.D.
Clinical psychologist
Patricia L. Ryding, Psy.D is Executive Director of Beach House Center for Recovery, a drug and alcohol addiction rehabilitation center in Juno Beach, Florida. She is a licensed clinical psychologist who brings over 30 years of experience as both a clinician and an administrator in the behavioral healthcare field to her writing.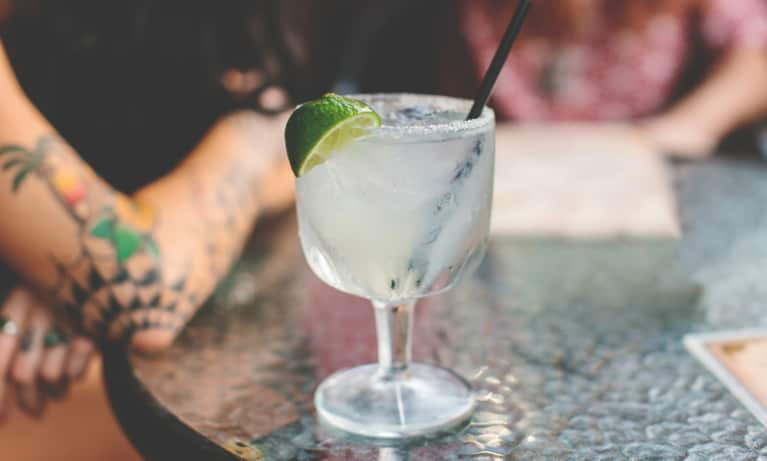 As of 2009, the number of addicts treated in a special facility was incredibly low — 11.2 percent — and that's partially because many people struggle to distinguish between the myths and realities of addictive behavior. Understanding what an addicted person is going through can help them and their loved ones find the help they need to start traveling down the path toward recovery.
Before diving into the facts associated with addiction, it's important to eliminate some common misconceptions.
1. I can quit with sheer willpower. I can stop whenever I want.
Being truly addicted to a substance means that your body has a physical need for it. Different treatments work for different people; maybe going cold turkey on cigarettes worked, but the same won't necessarily be true for a more serious heroin or opioid addiction. For most people who abuse drugs, long term and repeated treatment is the best way to ensure effective recovery.
2. Addicts are homeless, uneducated, and lazy.
You're much more likely to suspect that the homeless man on the street is an addict than the suburban mom next door. Regardless of age, gender, financial situation, or upbringing, addiction can affect anyone, making it all the more important to understand and spot the signs and symptoms. Having a stable job and wonderful family doesn't mean you are unable to be touched by addiction.
3. I haven't hit rock bottom yet, so I don't need rehab.
Hitting "rock bottom" may help an individual realize they need help, but it doesn't make them more likely to succeed in a treatment facility. The idea of seeking treatment only when your life has become disastrous is destructive. Every person's low is different. Most people who check into rehab do it either because of a court order or at the urging of friends and family.
Many of those within treatment didn't truly WANT to get better for themselves. However, anyone who enters drug treatment and faces ongoing pressure to confront and overcome their problem will do better than those who do not.
4. Detox is all I need to get better.
Although detoxing is the first and one of the most important steps of recovery, it only deals with one aspect of addiction: the body's physical need for the drug of choice. While detoxing gets the ball rolling, rehabilitation helps to deal with ongoing mental and emotional aspects tied to addiction.
It's important to remember that regardless of detox, rehab, and recovery, there is no cure for addiction. Substance abuse and dependence must be treated every day, whether the individual is using or not.
Here are the realities of addiction:
1. Rehab is not as expensive as addiction.
2. Relapse is extremely common.
There is no one-size-fits-all approach when it comes to treatment for substance abuse. Because of this, while treatment may lead to recovery and sobriety for some, it leads to relapse and even substance-abuse-related death for others. It is important to realize, however, that success is still possible after relapse.
Addiction is a scourge that often does involve falling back to square one, but ongoing support and treatment can help make such occurrences fewer and further between. Treatment can also improve the life of an addicted person, with statistics showing that seeking rehabilitation can improve the prospect of employment by up to 40 percent for a successful patient.
3. Addiction is not a character flaw.
Although it is true that drug and alcohol use is a choice, becoming addicted and continuing to use is not. Prolonged use of any substance takes its toll on the brain and body chemistry, leading to a physical and mental need to continue using. People who abuse drugs and alcohol are not "bad," they're simply stuck in an unhealthy, addictive pattern.
People who use often become more moody and depressed and have trouble with basic memory functions, motor skills, and even talking. It's important to remember that addiction and drug use are what cause such changes in a person — it is not the individual him- or herself who has changed.
By understanding the truths and untruths about addiction, support systems can become stronger and, in turn, aid an addicted person in getting the help they need. If you or someone you know is addicted, seek help and remember to educate yourself on the facts about treatment and substance abuse.
If you or a loved one is seeking treatment, call the Substance Abuse and Mental Health Services Administration's (SAMHSA's) National Helpline at 1-800-662-HELP (1-800-662-4357) or go to www.findtreatment.samhsa.gov.
Related reads: