The 10 Most Important Things That Happened At The Oscars Last Night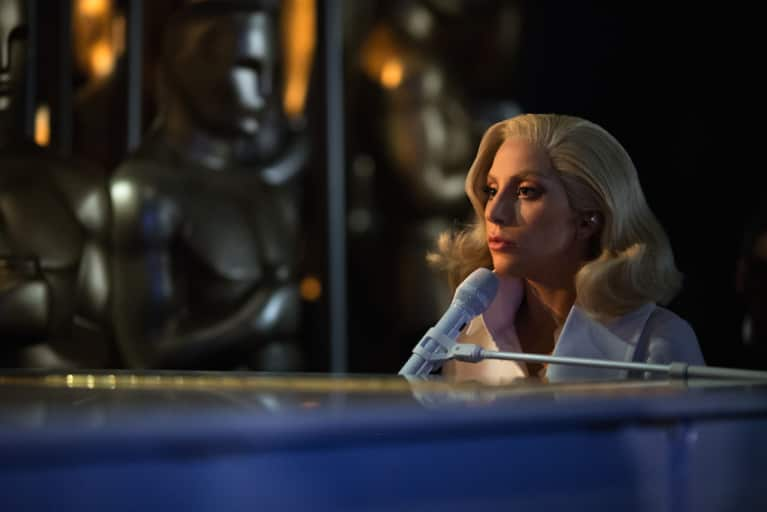 February 29, 2016 — 15:43 PM
Award show acceptance speeches are no longer just about thanking mom and dad (though that's still important). These days, stars are realizing they can direct change on issues they care about with just a few words into a microphone.
Last night's Academy Awards—which was viewed by an estimated 34 million people—was a socially and politically charged show, appropriate for the socially and politically charged time we're living in.
Here are 10 highlights from the 2016 Oscars that brought these issues to the forefront:
1. Host Chris Rock tackled racism in Hollywood head-on.
The controversy over the lack of diversity among this year's Oscar nominees (aka #OscarsSoWhite) stole the spotlight from the Oscars themselves, and many hoped that Chris Rock would use his hosting power to keep it that way. He didn't disappoint.
In classic Rock style, he didn't just acknowledge the elephant in the room—he invited it to center stage.
"Is Hollywood racist?" asked Rock in the middle of his scathing opening monologue. "Is it burning cross racist? No. Is it 'Fetch me some lemonade' racist? No. It's a different type of racist. [...] You're damn right Hollywood is racist. Hollywood is sorority racist. It's like, 'We like you, Rhonda. But you're not a Kappa.'"
"It's not about boycotting anything," he said. "We want opportunity. We want the black actors to get the same opportunities. That's it! And not just once. Leo gets a great part every year. What about Jamie Foxx?"
Throughout the course of the show, Rock enlisted the help of fellow black stars to really drive the diversity point home.
"Hollywood is sorority racist. It's like, 'We like you, Rhonda. But you're not a Kappa.'"
Kevin Hart paid tribute to fellow actors of color on stage:
"I'm a positive guy," he said. "But I want to take a moment to applaud all my actors and actresses of color who did not get nominated ... These problems of today will eventually be the problems of old. Let's not let this negative issue of diversity beat us. Let's continue to do what we do best and work hard."
Angela Bassett highlighted Black History Month with a segment in which she led the audience to believe she was highlighting Will Smith, and hilariously surprised viewers when she was actually talking about Jack Black.
There was also an #OscarsSoWhite parody that showed how the nominated films would have benefited from a black actor in the cast: Tracy Morgan replaced Eddie Redmayne in The Danish Girl and Whoopi Goldberg interrupted Jennifer Lawrence in a clip of Joy.
Another highlight? During a red carpet interview, Kerry Washington explained why she chose to attend the ceremony rather than boycott it like Will and Jada Pinkett Smith:
If you look at the history of movements, the history of change, a lot of voices are needed at the table. So I really respect and actually admire some of the people who are not here tonight. But for me, I felt like my voice is best used at the table. As a new member of the Academy, I really want to be part of the conversation to make sure that there's institutional change, so that we never have a year like this again, so we can be as inclusive as possible.
2. Academy President Cheryl Boone Isaacs urged Oscar attendees to push for diversity.
After taking a harsh beating from the public about its diversity problem, the Academy really wanted to get in a word in edgewise. So, Academy President Cheryl Boone Isaacs took the stage to challenge the industry to "talk about the future" of Hollywood.
"The Oscars celebrate the storytellers who have the opportunity to work in the powerful medium of film, and with that opportunity comes responsibility," she said. "We have a role to play in bringing about vital changes the industry needs so we can accurately reflect the world today." Indeed, indeed.
3. Sharmeen Obaid-Chinoy emphasized the power of women in film.
After winning the Oscar for Best Documentary Short for A Girl in the River: The Price of Forgiveness, two-time Oscar-winning Pakistani journalist and filmmaker Sharmeen Obaid-Chinoy delivered the best speech of the night.
She emphasized the importance of telling the story of the film's subject, the survivor of an honor killing, and the fact that films like hers are only made if women work to make them happen. "This is what happens when determined women get together," she said.
The filmmaker added that the Pakistani prime minister said he would change the law on honor killing after watching the film. "That is the power of film," she said.
4. Lady Gaga brought rape survivors on stage with her.
During the performance of her Oscar-nominated song "Til It Happens to You"—the theme for The Hunting Ground, a documentary that examines the issue of rape on college campuses—Lady Gaga brought survivors of campus rape onstage with her.
The sexual assault survivors had phrases like "SURVIVOR" and "NOT YOUR FAULT" written on their arms, and as the song ended, they all held hands and raised them proudly.
Vice-President Joe Biden, who has been a vocal advocate for the White House's It's On Us campaign against sexual assault and rape culture, introduced the performance. "Let's change the culture," he said.
5. Alejandro González Iñárritu pushed for racial equality during his acceptance speech.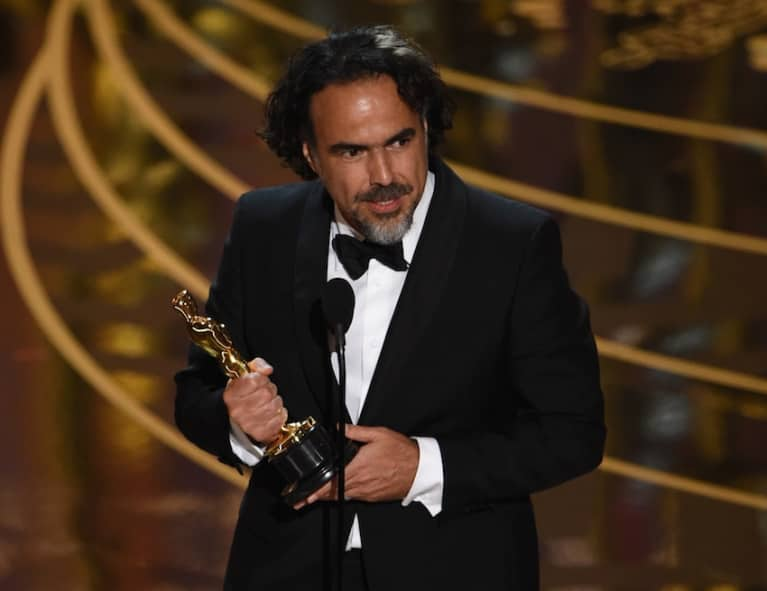 During his speech for Best Director, the back-to-back Oscar-winning director acknowledged that he is "very lucky to be here tonight, but unfortunately, many others haven't had the same luck."
"There is a line in the film that [Glass says] to his mixed-race son, 'They don't listen to you, they just see the color of your skin,'" he continued. "So what a great opportunity to our generation to really liberate ourselves from all prejudice and, you know, this tribal thinking, and make sure for once and forever that the color of the skin become as irrelevant as the length of our hair."
6. Sam Smith dedicated his award to the LGBT community.
Sam Smith won for Best Song for "Writing's On The Wall," from the Bond film Spectre.
In his acceptance speech, he mentioned an Ian McKellen quote about how no openly gay man has ever won an Oscar, saying, "If this is the case, and even if it isn't, I dedicate this to the LGBT community around the world. I stand here tonight as a proud gay man."
Turns out it wasn't true: Elton John, Stephen Sondheim, Bill Condon, Scott Rudin, and Dustin Lance Black have all won Oscars. But at least his heart was in the right place, wanting to give back to and acknowledge his underrepresented community. (Next time, fact check!)
7. The Girl Scouts took home the biggest prize.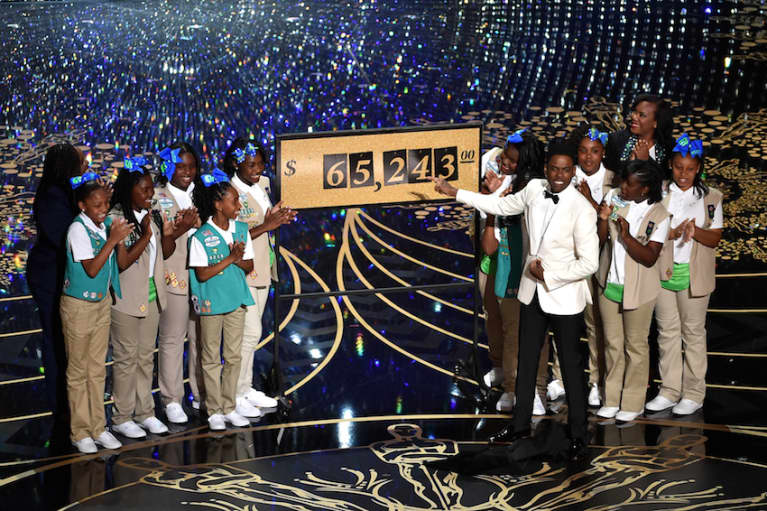 Feeling guilty that he couldn't help his daughter collect Girl Scout cookie money due to his hosting duties, he brought the entire troop to the Oscars to sell their wares in the crowd.
By the end of the night, the girls had raised $65,243.
Which begs the question: Is it more effective to sell cookies to loaded Oscars-goers or to people outside a weed dispensary?
8. Leonardo DiCaprio used his mic time to talk about climate change.
After finally winning an Oscar for Best Actor after years of nominations, The Revenant actor talked about how global warming made the notoriously tough film shoot even more difficult. After thanking the usual suspects, DiCaprio said:
And lastly, I just want to say this, making The Revenant was about man's relationship to the natural world—the world that we collectively felt in 2015 as the hottest year in recorded history. Our production had to move to the southernmost tip of this planet just to be able to find snow. Climate change is real, it is happening right now, it is the most urgent threat facing our entire species, and we need to work collectively together and stop procrastinating.We need to support leaders around the world who do not speak for the big polluters or the big corporations, but who speak for all of humanity, for the indigenous peoples of the world, for the billions and billions of underprivileged people who will be most affected by this, for our children's children, and for those people out there whose voices have been drowned out by the politics of greed.I thank you all for this amazing award tonight. Let us not take this planet for granted; I do not take this night for granted.
But he wasn't the only one to mention climate change in his acceptance speech. Earlier in the night, Mad Max: Fury Road costume designer Jenny Beavan said, "I just want to say one quite serious thing, I've been thinking about this a lot, but actually it could be horribly prophetic, Mad Max, if we're not kinder to each other, and if we don't stop polluting our atmosphere, so you know, it could happen."
9. Plus-size model Ashley Graham made an appearance on the red carpet.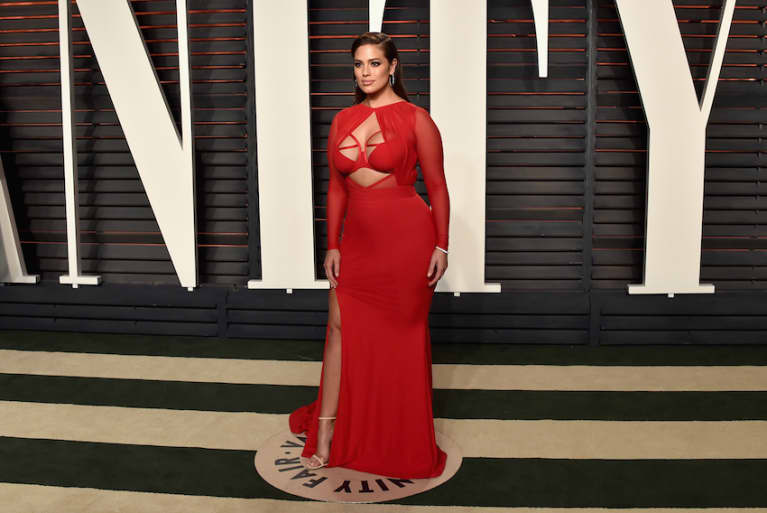 Graham, who made headlines recently for landing a cover spot on Sports Illustrated's swimsuit edition, made an appearance at the Oscars pre-show alongside Giuliana Rancic and Kris Jenner. It's refreshing to see a curvier woman whose career is rooted in body image activism make it to such a prestigious awards ceremony. It's important that viewers are exposed to a woman above a size 10 be this unapologetically visible, and in a bold, red, curve-hugging cut-out dress no less.
10. "Spotlight," a testament to the power of fighting for truth, won big.
The powerful film about the Boston Globe's Pulitzer-winning series on the Catholic Church's molestation scandal took home Best Picture and Best Original Screenplay, which was a fitting conclusion to a night devoted to righting wrongs. Producer Michael Sugar, expressing hopes the film's message would reach the Vatican, said in his speech, "Pope Francis, it's time to protect the children and restore the faith."