The Founders Of LOVE GOODLY Share Their Natural Beauty Routines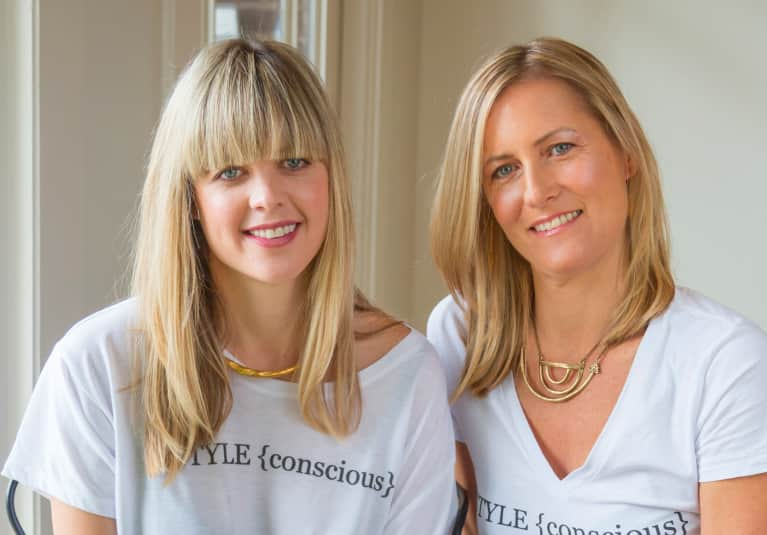 As founders of LOVE GOODLY, a subscription box service and online shop, Katie Bogue Miller and Justine Lassoff research and vet new eco, cruelty-free beauty and personal care products. Here's what these busy Los Angeles–based moms use in their typical daily routines when they are not trying out new brands.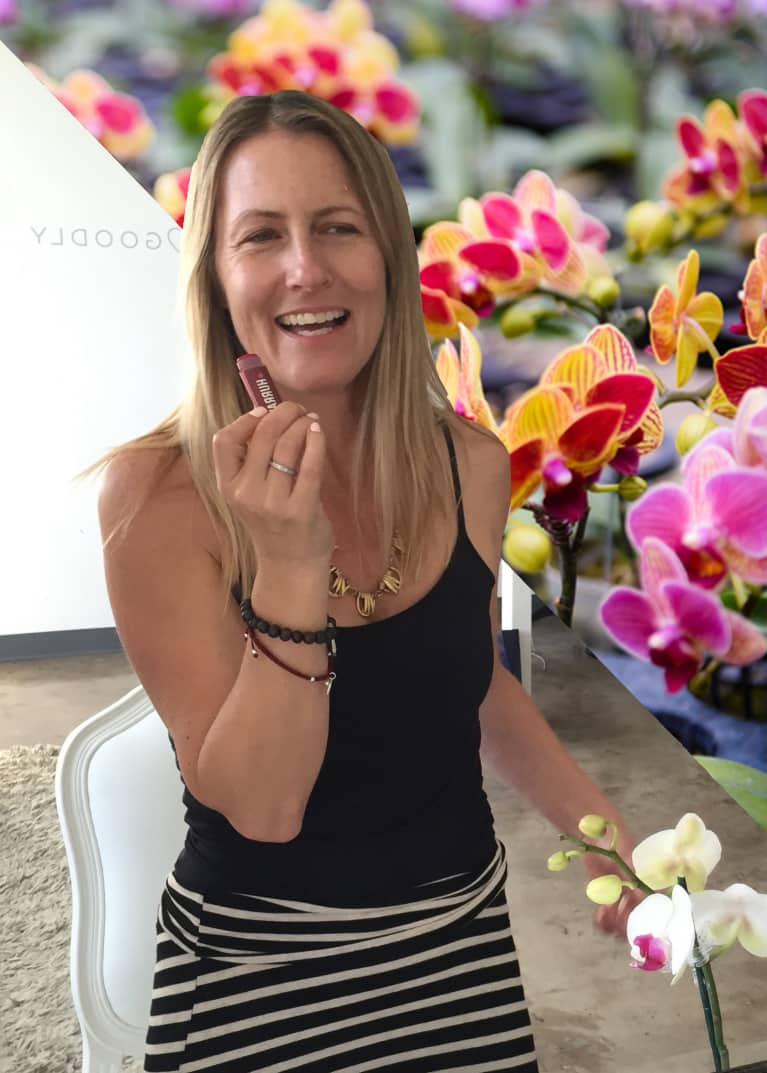 My beauty routine includes eating healthy by following a plant-based diet, drinking water with lemon daily, playing with my son and dog, and trying to get as much exercise as possible. I go for hikes on the weekend and to the gym on Fridays.
I love that I get to try out new beauty and skin care products, as well as healthy foods and wellness products, as part of my job. Unfortunately, my weekday morning routine is very hectic, so I usually use more products on the weekends!
During the week, I typically wake up between 5 and 5:30 a.m. and then get on my computer to work and answer any urgent emails. At around 7 a.m., I get dressed, start getting my son ready for school (which can be a challenge), and walk the dog.
For my weekday skin care and beauty routine, speed is of the essence. I wash my face with cold water. Then, I use my Clarisonic Mia brush with Blissoma Free Rejuvenating Herbal Gel Cleanser.
After washing my face, I use Organic Beauty Oil from KINDri, which is formulated by my and Charlize Theron's aesthetician, Robin McDonald. It absorbs quickly and contains a mix of certified organic oils, including argan, carrot, pumpkin, grapeseed, sunflower, sweet almond, and grapefruit oils. I also use KINDri Orange Smoothie, a natural vitamin C lotion that includes sun protection and orange shea. I like a clean, fresh makeup look and need to be able to apply it in two minutes.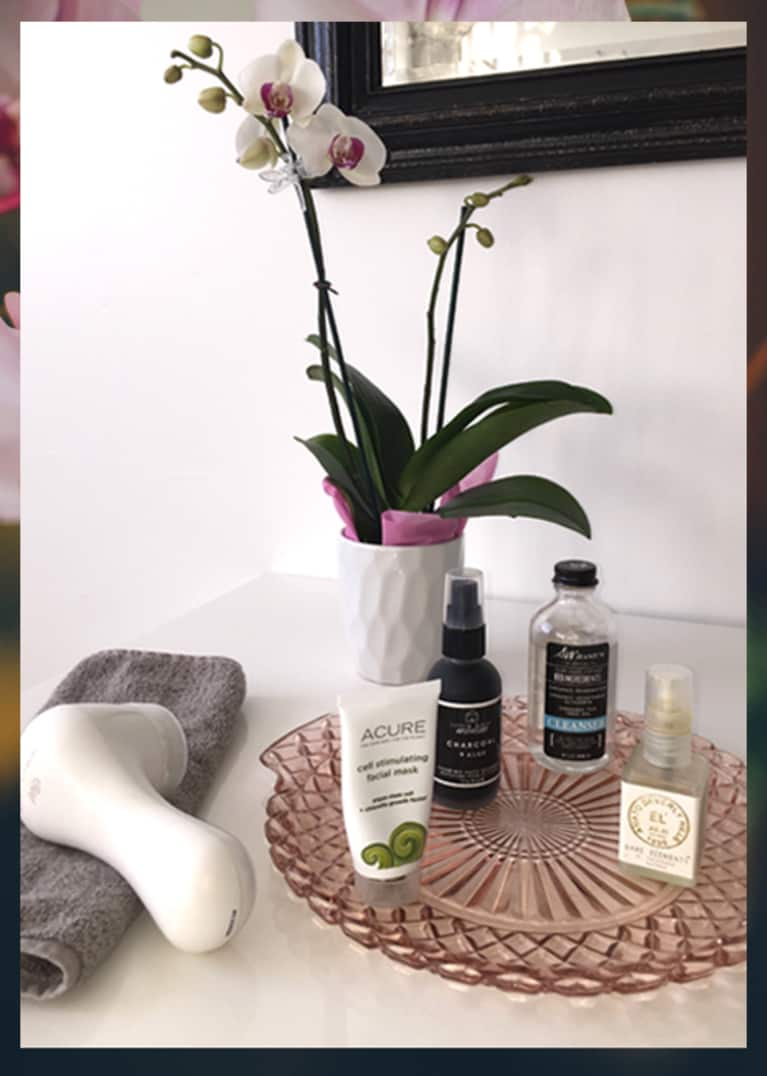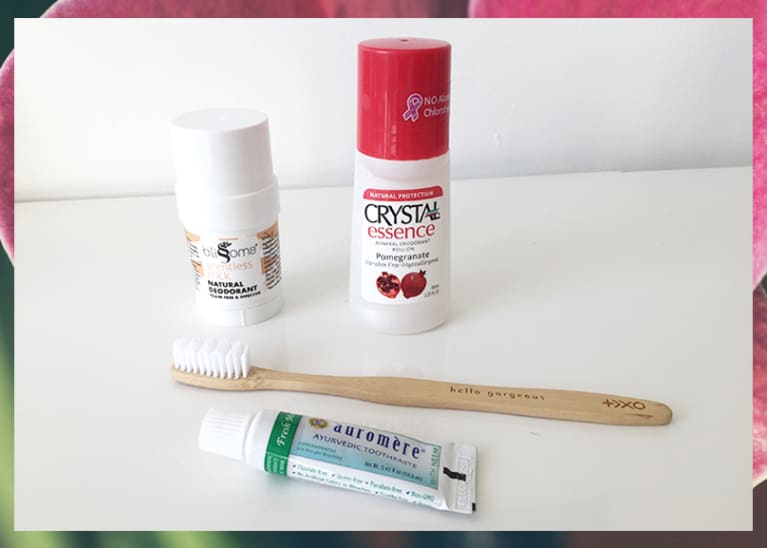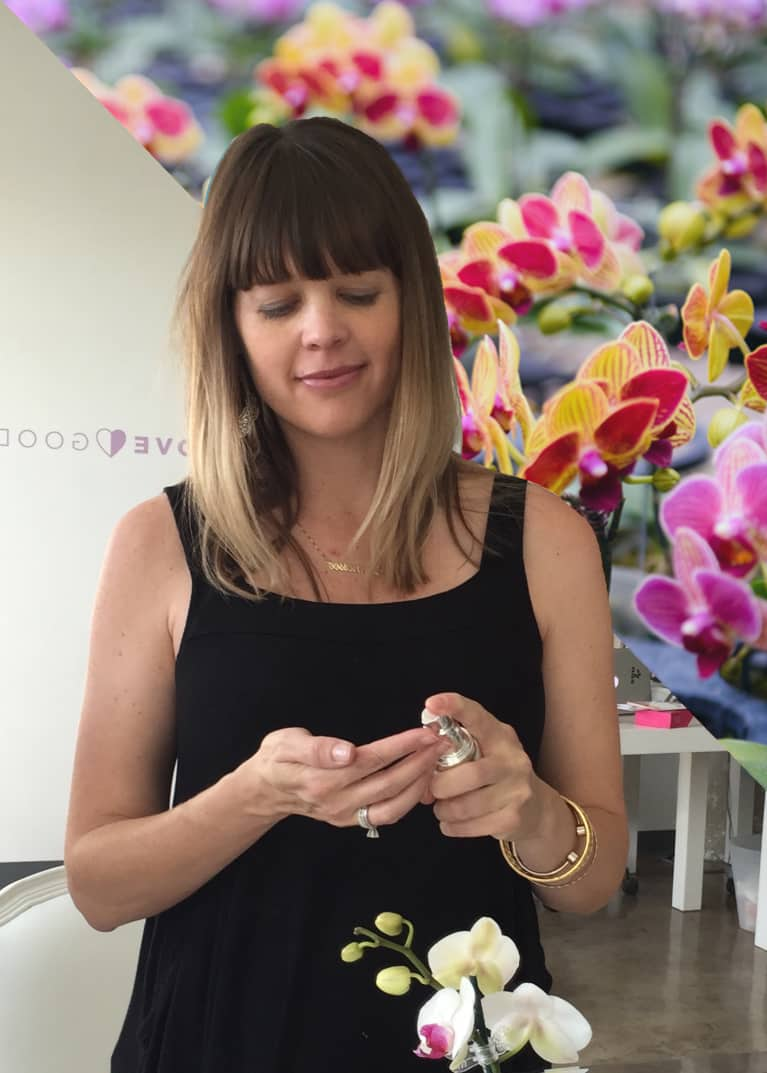 As a longtime vegan, I am very careful when it comes to what I eat and put into my body, and the same goes for my face and my skin. To me, a nontoxic beauty and skin care regimen are vital to the overall health of my body.
Often sleep-deprived (I'm a mom of a rowdy 2½-year-old boy), my morning routine is simple and short. So, revitalizing and refreshing myself for a new day is key!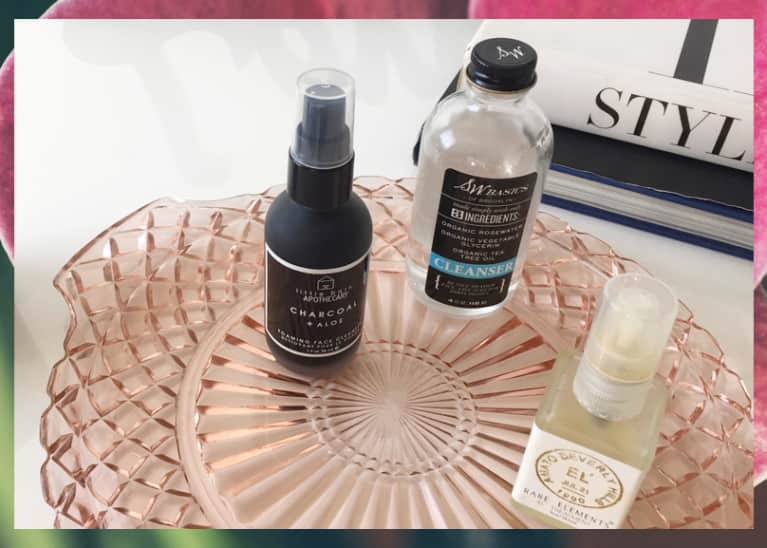 First, I wash my face with SW Basics' Cleanser, which is simple, gel-like, and something I've used since the brand first started out! I am currently trying out the Charcoal + Aloe Face Cleanser from Little Barn Apothecary, which has the most refreshing smell. The charcoal purifies skin by pulling toxins out. Anything to make me feel fresh in the mornings is a perk (and a must!).
Next, I apply moisturizer. I typically alternate between Blissoma Awake Facial Moisturizer and KINDri Pas de Rouge SPF Moisturizer. Both of them are super-light, non-greasy, and also work great under makeup.
The Balance Body Butter from Hellow Mellow is a staple of my morning and nighttime routines. It is both calming and super-moisturizing. I use it all over my body and have found it especially helpful now that I am pregnant. Plus, it only has three ingredients: avocado, mango butter, and essential oils.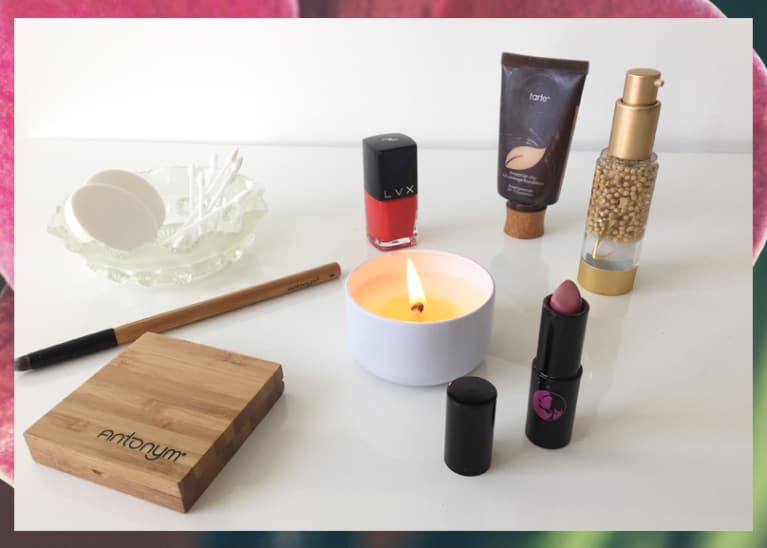 I never skip Hurraw! lip balm. It's raw, vegan, and simply the smoothest, most moisturizing lip balm that I have ever used. I probably have about six lying around my house at all times—in my purse, desk, makeup bag, car, etc.As for makeup, I go for a natural look that takes less than five minutes. I use Tarte's Foundation (for under-eye circles and SPF protection), Amazonian Clay Powder for my face, ZAOo Volumizing Mascara in black, and Antonym Cosmetics' To the Moon and Black Eye Shadow Quattro, which is perfect for both day and night. I love Lippy Girl Makeup's Vegocentric Lipstick in P-Bomb. As for my nails, our exclusive, custom-made True LOVE Red Nail Lacquer from LVX is my favorite, being that it is classic with a little flash.
For weekends and date nights, I'll use HoneyBee Gardens' JobaColors Eye Liner in black. I also pump up the lash volume with extra coats of my ZAO Mascara.
At LOVE GOODLY, we try so many natural beauty products, so we know a thing or two about them. As Justine says, it is a fun part of our job to be able to sample these products and also a way to help new eco brands get on the radar by including them in our boxes.