Ironman Champ Hillary Biscay On Her Training, A Plant-Based Diet, And #Wellth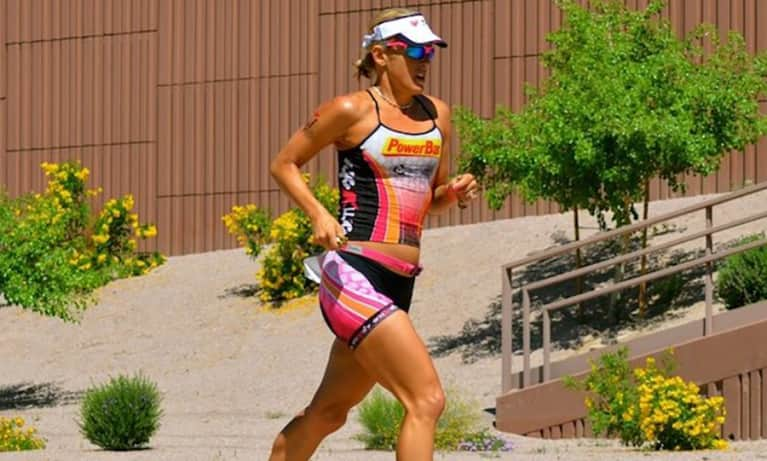 Our editors have independently chosen the products listed on this page. If you purchase something mentioned in this article, we may
earn a small commission
.
I've spent the past year thinking a lot about "wellth"—the idea that success is found in a lifestyle devoted to mental, physical, and emotional health. (I even wrote a book about it.) In this new series, we're celebrating visionaries who embody what it means to be wellthy.
Hillary Biscay is a near and dear friend of mbg as she's the childhood best friend of my wife, Colleen. The two swam together when they were younger. Suffice to say, Hillary was a better swimmer!
There are few athletes who enjoy training and competing as much as this Ironman champion and 60-time Ironman finisher. Hillary's peers—some of the toughest athletes in the world—will even admit that Hillary eats better, trains harder, and takes care of her body like no one else.
Hillary loves "a smashfest"—an intense training day where she tests herself physically and mentally to new limits. She is the co-founder of SMASH, a women's multisport apparel company, and is one of the most inspirational people I know!
mbg: Any advice for a beginner triathlete?
Consistency is king. Just do work day in and day out, week after week, year after year. The simplest formula is the most effective.
Favorite healthy place to eat?
Please don't make me choose between avocados and bananas!!
What's your favorite way/place to escape to get some nature?
Running trail. The longer, the better.
Favorite holistic treatment?
If you could go back in time and give your 20-something self advice, what would it be?
I would tell myself not to listen to all the people who said that eating animals was an essential component of being an elite athlete.
Best advice you ever received?
From my mom: "If you don't have anything nice to say, then don't say it at all."
I don't even know because I get so much that I'm pretty good at smile, nod, and tune it out. :)
Any advice for someone who's looking to build a life that they love and follow their passion?
Be willing to take risks, chart your own path, and then work really hard without immediate gratification for an undefined period of time ... So I guess what I am saying is you must have a lot of belief in yourself, too!
What does wellth mean to you?
Wellth to me is being healthy and fit enough to tackle whatever physical challenge I dream up without harming other living beings to power said activities.