11 Things You Need To Know Today (February 27)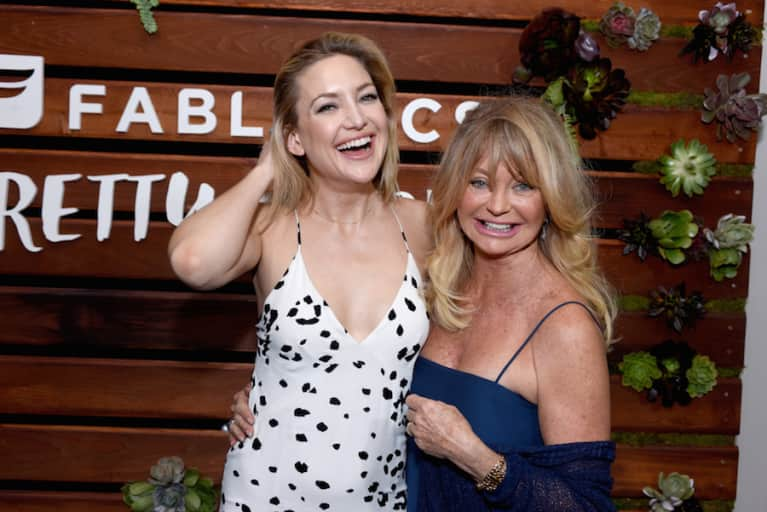 February 27, 2016 — 10:27 AM
1. Kate Hudson describes growing up with Kurt Russell and Goldie Hawn as a "comfortably naked" experience.
The mom of two went on to say, "I'd much prefer being naked than clothed. I just find clothes restricting. When I get home I just want to be naked." (E! Online)
2. Toyota Prius is getting a green makeover in more ways than one.
The 2017 models will be available in lime green paint that reflects sunlight to make the interior cooler, which in turn lessens the need for AC. (Wired)
3. Aquafaba is the cool, new vegan egg replacement.
Turns out that chickpea cooking water you've been pouring down the drain is actually really versatile. You can whip it into meringues, make cakes with it, and even use it in cocktails. (Tasting Table)
4. The Oscar swag bag is kind of crazy, and not at all surprising.
There's a lot of questionable things about and in the notorious Academy Awards gift bags (valued at $232,000), but it does include at least one benevolent gift to society: a 10,000-meal donation to an animal shelter or rescue of their choice. Other goodies include a lifetime supply of Pu-erh Tea Nourishing Cream and Fit Club TV "Ultimate Fitness Package." (Quartz)
5. Yoko Ono's secret to staying young is amazing.
6. McDonald's breakfasts are about to get a healthy makeover.
The chain is rolling out a new breakfast menu at 800 California restaurants, with offerings like Greek yogurt parfaits and smoothies and an egg whites, turkey sausage, spinach, and kale breakfast bowl. (ABC News)
7. Wine workouts are a thing now.
April Storey, a health coach in California, just created a way to incorporate wine bottles into your workout. (Drinking the wine afterward is up to you.) (People)
8. Yoga pants are the new skinny jean.
At least according to Gap's CEO, Art Peck, who recently told BuzzFeed that athleisure is the "most important' fashion trend in years. (BuzzFeed)
9. Viola Davis reveals her wellness routine.
The award-winning actress explains how she eats Paleo, always does a workout first thing in the morning, and aspires to meditate more for stress management. (The Cut)
10. One-third of Americans drink something sugary every day.
According to a new CDC report, 30 percent of people down at least one sugar-sweetened beverage a day. Still, it's progress from 2010, when half of Americans consumed soda daily. (HealthDay)
11. Women are more generous than men instinctively, but not if they have time to think about it.
Women who generally described themselves as having more "masculine" qualities were less altruistic when dividing money between themselves and a stranger. Even these women, though, were more generous than men when they had to make the decision without mulling it over. (Quartz)