Celebrate Spring With A Kombucha Cocktail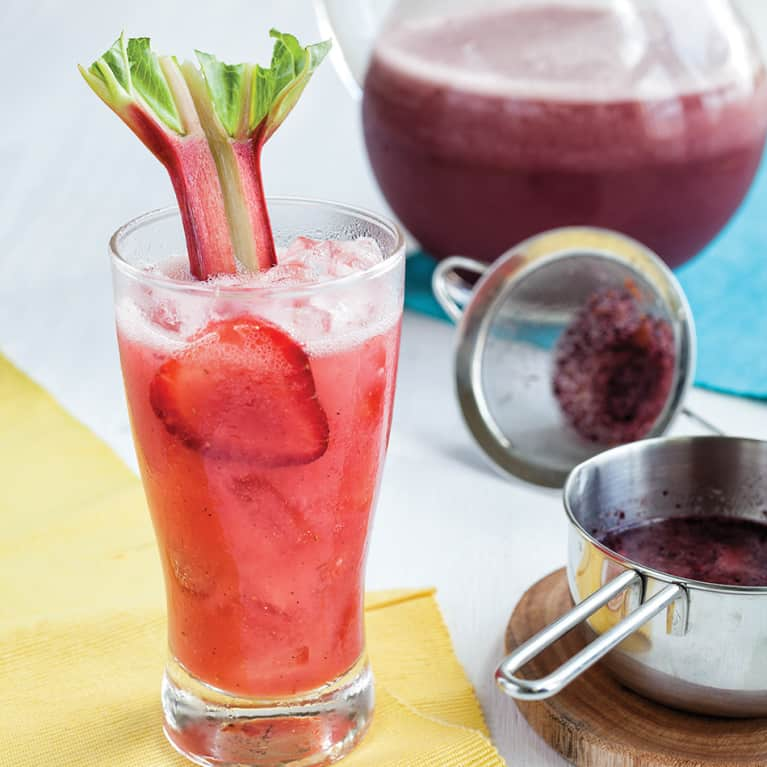 Our editors have independently chosen the products listed on this page. If you purchase something mentioned in this article, we may
earn a small commission
.
Welcome spring the right way with this bright, colorful punch.
Superfood spotlight: Kombucha is an age-old fermented tea drink that has been around for centuries. It contains a variety of vitamins, minerals, and enzymes and has been prized by traditional cultures for its health-promoting properties, including liver detoxification, digestion, and nutrient assimilation.
Makes 6 to 8 servings
Ingredients
4 cups water
1½ cups raspberries
1½ cups chopped rhubarb
1½ cups strawberries
4 beets
1 lemon
½ cup Raspberry Rose Syrup (recipe below)
2 cups whiskey
1 cup kombucha
Preparation
1. In a saucepan, bring the water, raspberries, rhubarb, and strawberries to a boil. Lower the heat and simmer for 15 minutes. Strain through a sieve, pressing to extract all the liquid. Discard the solids. Chill.
2. Using a juicer, process the beets and lemon. Place in a punch bowl, and whisk in the chilled fruit mixture. Add the rose syrup and whiskey. Top off with the kombucha for some extra effervescence.
1 cup raspberries
¼ cup culinary-grade dried rose petals
1 cup boiling water
¼ teaspoon rosewater
1 cup honey
Preparation
1. Steep the raspberries and rose petals in the boiling water for 15 minutes. Strain and lightly squeeze to extract any excess water.
2. Add the rosewater and honey, and stir until dissolved. Strain into a clean jar, cover, and keep refrigerated for up to 2 weeks.