3 DIY Face Mask Recipes + Tips For Clear Skin
If a person has acne that covers his or her face entirely, if the skin is aching and embarrassing, and this person wants to heal the condition as soon as possible, then we would look in more detail at their lifestyle choices: removing sugar entirely, eating a majority of raw-plant-based recipes, doing a liver cleanse, and recommending a series of recipes for applying nutrients to the skin.
By changing their lifestyle, people with severe acne can expect to experience improvements within a few weeks and significant results in four to six months.
Our lifestyle choices affect what we look like and how we feel, so let's make sure we're making the right choices. Here are 10 of my tips for getting and maintaining clear skin:
1. Juice every single day to cleanse you from the inside out.
2. Do a detox. Keep in mind: "Nutrition in, toxins out." Replace all processed foods with natural foods.
3. Make sure you skin is hydrated. Try mixing ¾ cup extra-virgin olive oil, 1 tablespoon raw honey, and 1 tablespoon chamomile flowers (either loose leaf or taken from a teabag) in a high-speed blender. Apply to skin and massage.
4. For anti-aging and to reduce redness and inflammation, apply aloe or cucumber slices to your skin, wait 20 minutes, then wash.
5. Apple cider vinegar, diluted with an equal measure of water, acts as a skin toner.
6. Eat a majority of raw, living foods.
7. Eat less or no meat, gluten, sugar, dairy, or soy.
8. Drink lemon water daily to alkalize your body.
9. Use bentonite clay for a face mask that reduces the appearance of wrinkles. (This is nature's version of Botox!)
10. Remember: if you can't eat it, do not put it on your skin!
And to take care of your skin from the outside, here are three DIY mask recipes that treat a range of skin issues: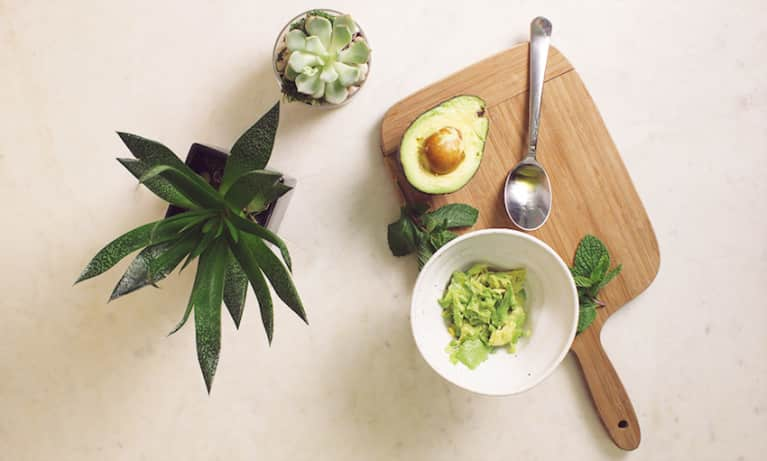 This is so nourishing for the skin and leaves it feeling vibrant and hydrated.
Ingredients:
1 avocado
1 drop mint oil
Mash an avocado and mint oil together in a bowl.
Apply to your clean face.
Leave on for 15 minutes and wash off.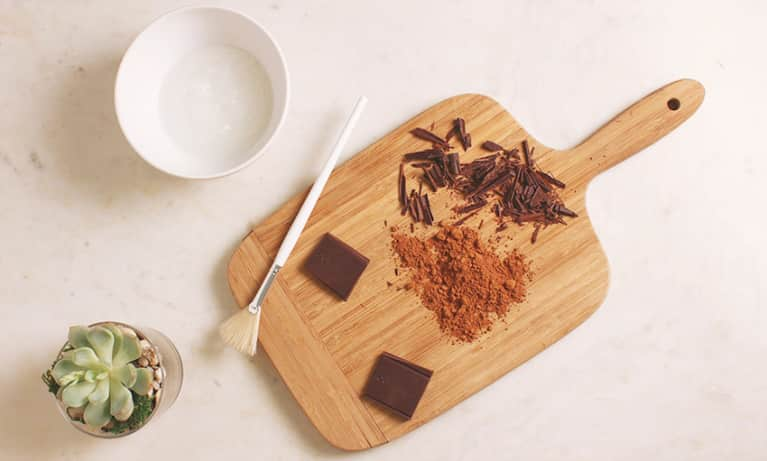 High in antioxidants, this mask will leave your face feeling alive and stimulated.
Ingredients:
¼ cup organic extra-virgin coconut oil
1 tablespoon cacao powder
Mix coconut oil with cacao powder.
Apply to your skin and leave on for 20 minutes before rinsing thoroughly.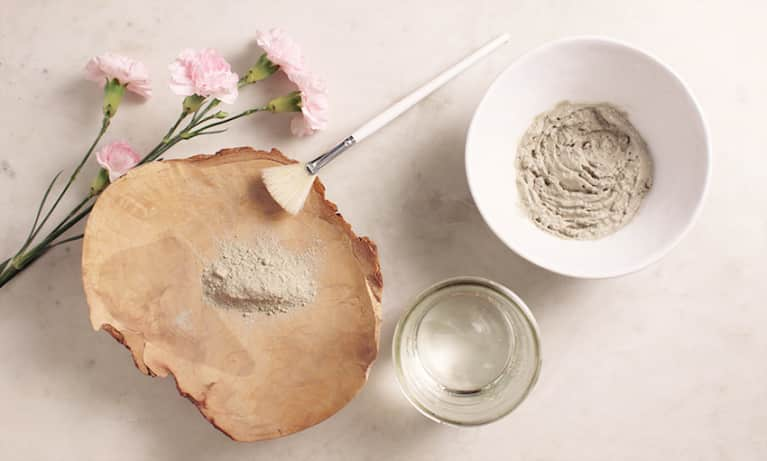 "Nature's Botox" Face Mask
Bentonite clay is volcanic ash with magnetic properties and is known as nature's Botox because it draws out toxins and can even remove fine lines on your face.
Ingredients:
2 teaspoons bentonite clay
3 teaspoons of water
Mix clay and water until you have a paste.
Apply to clean skin and leave on for one hour or until completely dry. (Some itching is normal; it's the clay pulling out the toxins.)
Gently wash off with a warm, damp cloth.
​This was adapted from The Earth Diet book published by Hay House, by Liana Werner-Gray.