I'm A Celebrity Trainer. Here Are 5 Ways I Indulge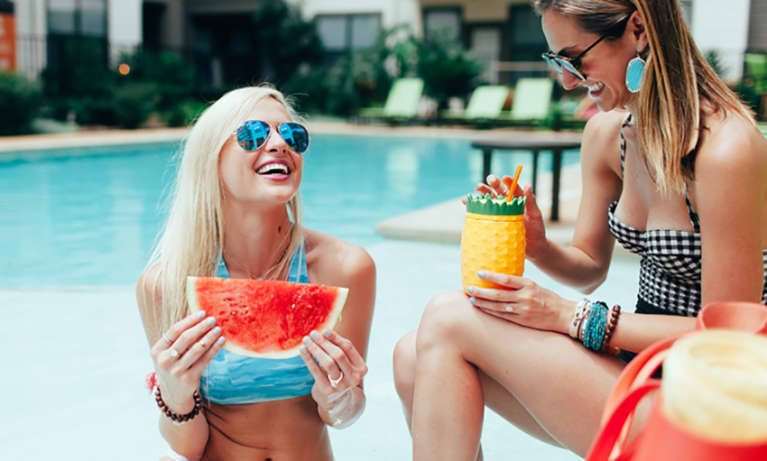 While completely legit among some nutritionists, for me "cheat meal" creates a crippling mental perspective sure to backfire around your waistline and morale. The term also cultivates a reckless "to hell with it" mentality in which you have blueberry pancakes with mimosas for brunch and finish the day with a deep-dish pepperoni pizza and a few beers while you binge-watch Game of Thrones and call it a day.
After all, you can restart your diet tomorrow, right?
Except that tomorrow never comes, and that euphemistic lack of discretion sets you up for sugar overload, cravings, indigestion, bingeing, food intolerances, and other problems.
Rather than "cheat," here are five ways to indulge without creating a dietary debacle.
1. Put it into perspective.
Indulging in fettuccine Alfredo with a few scoops of gelato isn't worth the mental and emotional repercussions in which you feel bloated and sick from the excess cheese. Evaluate whether 20 minutes of culinary bliss constitutes such long-term consequences.
Eating healthy doesn't need to be bland or boring. Instead of ordering in pad Thai and crab Rangoon, have some broccoli sautéed in coconut oil with quinoa over wild-caught salmon or grass-fed steak.
3. Get decadent with your dessert.
Delicious foods like almond butter and dark chocolate remove the either/or deprivation mentality and make you wonder why you ever chose high-sugar-impact foods that take a toll on your health and your waistline.
Healthier alternatives for your favorite foods provide all the satisfaction without guilt or sugar spikes. Trade those mashed potatoes and gravy with faux-tatoes (mashed cauliflower) with ghee. Become creative and nearly any "cheat" can become a guilt-free, low-sugar-impact alternative.
5. Try my three-bite rule.
Everyone has that moment when they must sample dessert to avoid being a wet blanket or offending Aunt Martha. Here's what I do: stick with three polite bites — what you would eat on national TV, not at your fridge during an 11 p.m. raid — and step away from that apple crisp a la mode. Even three bites can become a slippery slope for some people, and even a few bites can create a reaction if you have gluten, dairy, or other food intolerances. Proceed accordingly.
Does an occasional cheat meal play a role in your otherwise healthy plan, or do you stay completely on plan? Share your strategy!
Related reads: