The Perfect Way To Ease Into The Seaweed-As-Skin-Care Phenomenon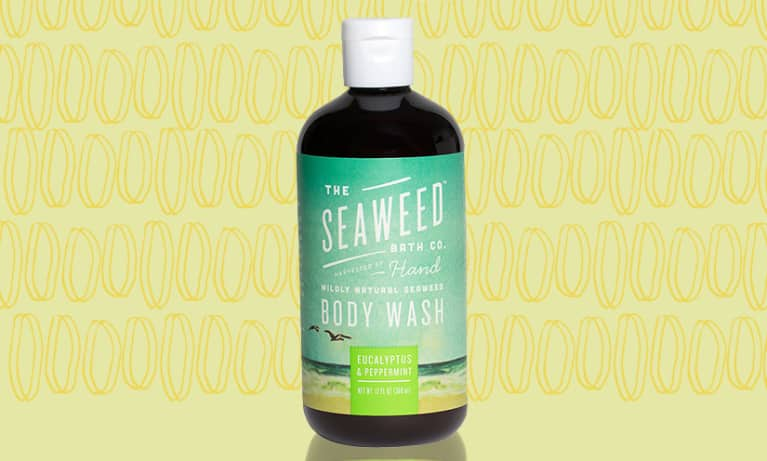 In this series, we'll spotlight one better-for-you-beauty-buy every week that not only does what it promises to do but that also upholds the green, natural approach to beauty and skin care we value so much. Trust us when we say you can trust our beauty editor, Allie White — in her time here, she's tried upward of 400 different creams, sprays, serums, tonics, etc. These are her favorites.
For those of you used to seriously sudsy body wash—you know, the kind that lathers to the point where you could pretend to wear the suds as a beard and you'd make a convincing Santa Claus—this formula from The Seaweed Bath Co. may take some getting used to. But please take my word that it's completely and totally worth the learning curve.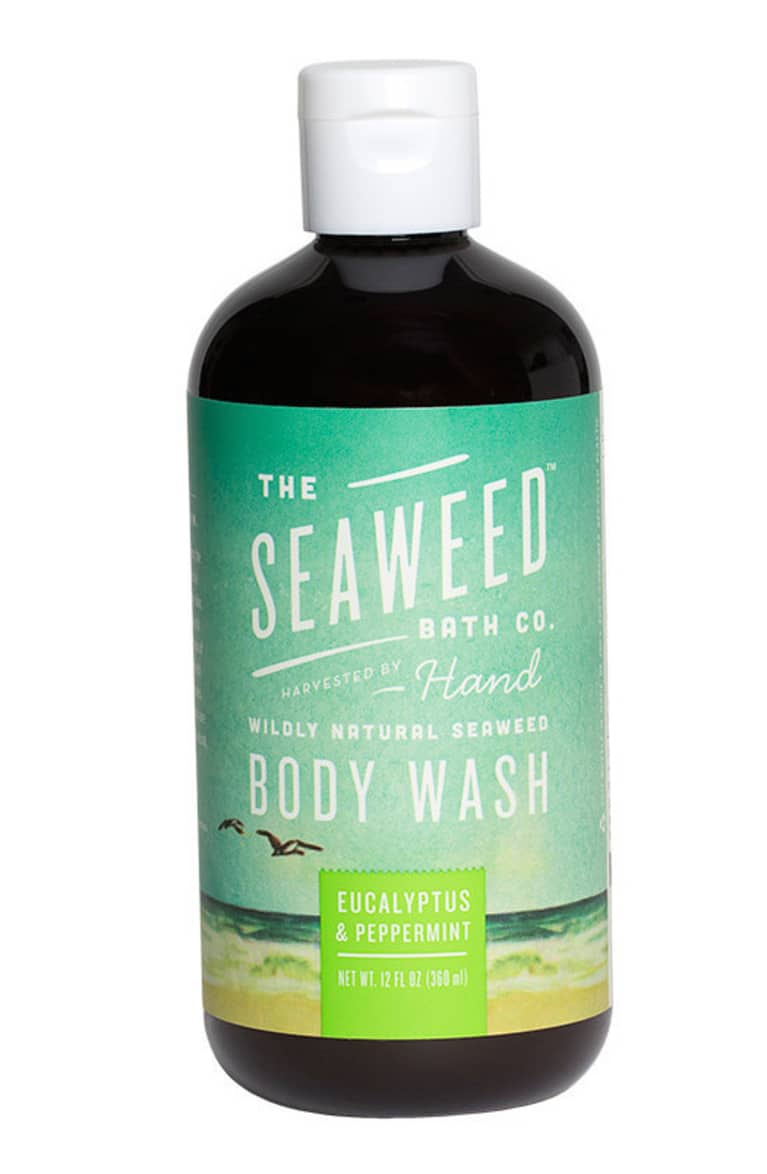 Though the company's products are formulated specifically for people with psoriasis and eczema, their Body Wash is perfect for any type of skin, finicky or normal. The creamy, rich consistency is super-cleansing without being drying, and feels luxurious on the skin (a little goes a long way).
And in these dark, cold winter days, the combination of ingredients is a revelation for dry February skin:
There are four scent options, but I'm partial to the Eucalyptus & Peppermint blend. It somehow manages to energize me if I shower in the morning, and relax my mind and body in a bath before bed. Plus, the scent doesn't stick around on your skin post-shower the way a lot of body washes do.
Free of parabens, phthalates, phenoxyethanol, and sulfates (and cruelty-free!), you'll be hard-pressed to find another body wash that feels as good and effective, while also being good for you, as this one.
The Seaweed Bath Co. Body Wash in Eucalyptus & Peppermint, $12.89, seaweedbathco.com
EWG Score: 2 — low hazard