This is called the super salad due to the amount of everyday superfoods that are in it. All these ingredients in one dish mean a big bowl contains vitamins A, B group, C, E, and K; carotenoids; manganese; glucosinolates; flavonoids; copper; selenium; iron; and fiber. And best of all, it tastes great.

These foods have the power to help lower cholesterol, regulate blood sugar levels, support the immune system and eye health, and are anti-inflammatories.
Super Salad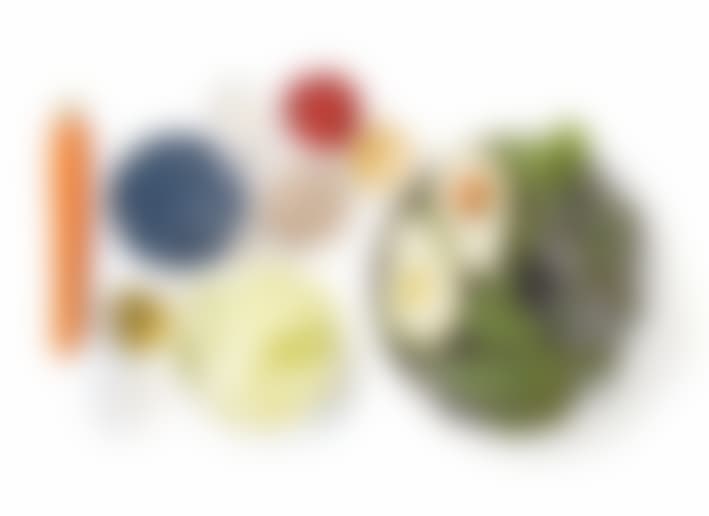 Serves 1
Ingredients
3 tablespoons extra-virgin olive oil
1 teaspoon lemon juice
1 teaspoon honey
½ garlic clove, minced
Sea salt flakes
Freshly ground black pepper
4 ounces kale leaves, finely sliced
3 ounces cabbage, shredded
1 medium carrot, grated
1 avocado, pitted, peeled, and sliced
3 tablespoons sunflower seeds
⅔ cup blueberries
2 tablespoons goji berries or aronia berries, or a mixture
Preparation
1. Whisk together the oil, lemon juice, honey, and garlic, and season with salt and pepper. Set aside.
2. Place the remaining ingredients in a salad bowl. Toss with the dressing and serve immediately.