New Study Says Boredom Could Be Good For Your Relationship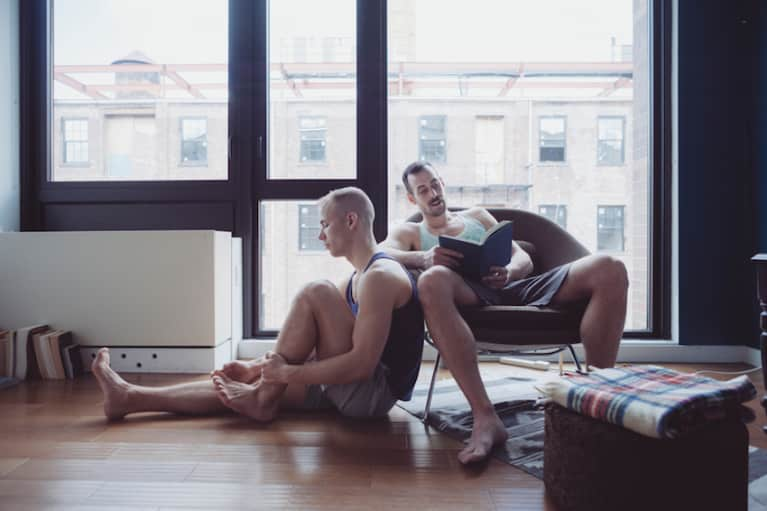 February 24, 2016 — 14:59 PM
No one wants to be bored. Ever. We can't even go to the bathroom without bringing our phones with us. A subway ride without music is our worst nightmare.
But past research has found that being bored promotes creativity and pushes one to find deeper meaning and satisfaction.
And according to The Wall Street Journal, researchers from the U.S., Germany, and Canada have discovered that boredom has the same effect on relationships. So, no, your relationship is not necessarily doomed if you're bored — your boredom could actually help it succeed.
The researchers identified five different types of boredom, and each can reveal something distinct about what you're looking for (but might not even know it) — in a relationship or otherwise:
Indifferent boredom is when we're tired and not paying attention to anything around us. Picture going out to dinner with friends after a long day of work and all you want is Netflix and bed.
Calibrating boredom is when you're looking for something a little more exciting. Imagine being at a dinner and the person seated next to you is fine, but you're craning your neck a little to hear the more interesting conversation at the other end of the table.
Searching boredom is when you started getting irritated and restless. You're at that same dinner but you can't help yourself from sighing loudly and proclaiming, "I'm bored."
Reactant boredom is when you start getting aggressive. Someone might be monopolizing the entire dinner conversation, droning on and on, and you can't help but tell them to shut up.
Apathetic boredom is probably the worst of them all. You feel helpless and hopeless. Dinner might suck, but you don't feel like there's a point in trying to change it. Unsurprisingly, this time of boredom has the closest ties to depression.
Lead researcher Thomas Goetz told WSJ that "Boredom is a signal that something is wrong and we need to change things."
But how does this notion play into our romantic relationships? Well, now that you have the five different types of boredom, you can identify which applies to you and figure out what you need much more easily. From there, you and your partner can assess what to do. It could be as simple as switching up your typical date night spot or getting a little more creative between the sheets. But if you're feeling helpless, you might need something more serious, like therapy.
Sharon Gilchrest O'Neill, a marriage and family therapist, emphasizes the importance of being open with your partner — but that doesn't mean you should lose the filter entirely. "They might be perfectly happy with the same-old routine, and you might insult them, particularly if you use the word 'bored,' Ms. O'Neill says. Suggest a new activity you could try together. Never blame." And you might need to compromise, too.
So, yeah, boredom doesn't feel great — especially when it comes to our love life. But with this study, we can look at it in a more positive light, as an opportunity for growth and change.