How Foods Heal + What To Eat To Treat Chronic Health Issues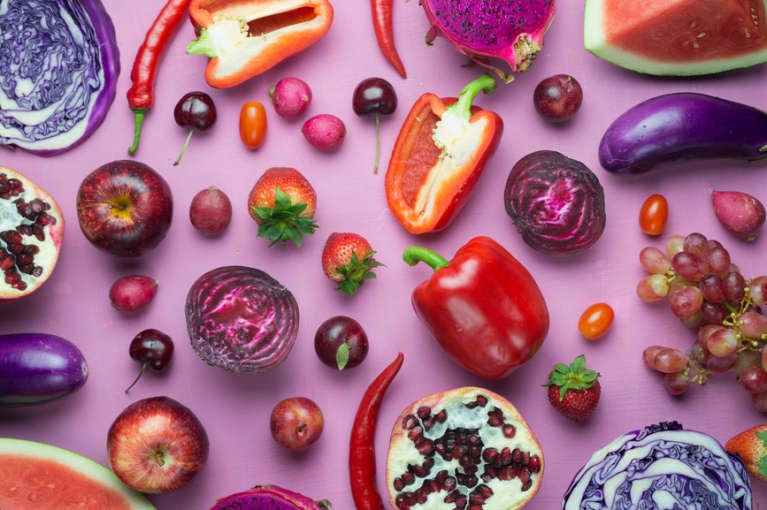 As a nutritionist, my clients ask me what's the one best "superfood" to eat. I could suggest things like cherries to reduce inflammation, or broccoli and cauliflower to prevent cancer cell growth. And while these are all valid, I want to stress the bigger picture here.
The bottom line is: there is no one superfood, but there is a super YOU. Your metabolism and metabolic pathways can help determine good health.
What does "metabolism" really mean?
Metabolism means "to change," and it refers to the pathways that make the body function. These pathways influence our hormones, the formation of immune cells, and how we store and burn sugar.
I want you to think of your body like a race car. If the gears (the metabolic pathways) start breaking down, then the engine (your metabolism), won't be able to function.
The engine won't know how to use the gas (the food you eat) to make the car go.
When this happens, organs like the liver and pancreas stop functioning normally, resulting in what we call a metabolic disorder. It's estimated that at least 5 percent of the U.S. adult population suffers from an endocrine or metabolic disorder including conditions like diabetes, impaired insulin sensitivity, obesity, metabolic syndrome, osteoporosis, erectile dysfunction, dyslipidemia, and thyroiditis.
Research shows that we can eat to treat
If health can decline because of food, science shows that health can benefit and improve because of foods.
Type 2 diabetes is one of the most common metabolic disorders (making up about 25 percent of all metabolic disorders). This is when insulin stops working properly, which could be due to an excess of simple carbohydrates and sugars; a lack of foods like fruits and vegetables that contain vitamins, minerals and fiber; or chronic physical and mental stressors.
Remember: E+M=H.
When we eat foods that negatively affect our internal environment (E), and when our metabolic pathways are negatively affected (M), we get out of balance and aren't able to reach health (H). But remember, foods can also lead you toward health and homeostasis.
For example, people who consumed upward of 9 servings per day of green leafy vegetables and root vegetables had a 16 percent reduced risk of diabetes compared to those who had less than 1 serving per day. This may be due to nutrients in these foods like vitamin C, beta-carotene, antioxidants, and phytochemicals—all needed for running and fueling the metabolism.
One study showed that after just six weeks of eating ½ cup of almonds daily, there was a significant improvement in HDL levels (the good cholesterol), in addition to improving lipid metabolism.
Research continues to show that eating more fruits and vegetables is associated with lower risk of metabolic disorders including coronary syndrome (low functioning of the heart and arteries), a slower onset of atherosclerosis (arteries getting smaller and harder), and reduced inflammation.
When researchers looked at the diets of more than 3,000 European men, they found for those who had the highest intake of fruit, vegetables, and vitamin C, there was a significant decrease in inflammation and inflammatory markers.
I had a client who came to me with multiple metabolic disorders, and she kept asking about getting to her goal weight. I said, "First let's get you healthy, and the weight will come along."
This was the first time she realized it wasn't really about losing the weight; it was about becoming healthy and healing her metabolic pathways.
We need to make eating a priority and explore ways to use real, delicious food to heal our bodies. My answer is always E+M=H. Food has the most pronounced effect on the first part of that equation, so we should be eating to reach a state of good health and homeostasis.
Let's start using food as medicine and eating to heal ourselves.