A Gorgeous Camomile & Honey Face Wash For Glowing, Clear Skin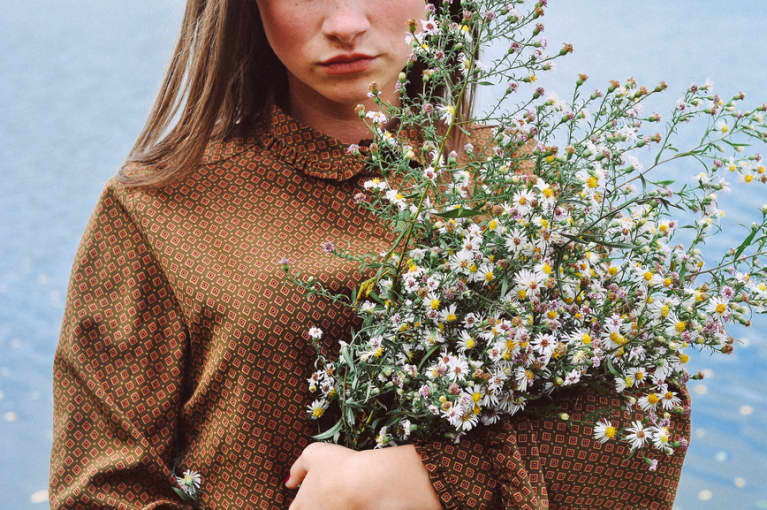 Our editors have independently chosen the products listed on this page. If you purchase something mentioned in this article, we may
earn a small commission
.
While it may sound a little strange and sticky at first, a daily face wash of pure raw honey, used in place of soap, is a wonderful way to balance, cleanse, and repair all skin types.
Adding nutrient-dense flowers and herbs to the mix makes it that much better!
Camomile was chosen for this recipe because of its anti-inflammatory and mild cortisone-like effect, making this face wash perfect for anyone with red, inflamed, or irritated skin.
Use once or twice daily to help calm and soothe sensitive skin.
⅛ cup fresh camomile flowers
¼ cup raw honey
Preparation:
Place the camomile flowers in a small glass jar. Pour the honey over the flowers and stir. Cap the jar and set aside for 1 to 2 weeks, to allow the properties of the flowers to infuse into the honey. In order to best preserve its raw benefits, don't use heat to try to speed up the process.
After sufficient time has passed, you can either strain the honey, which is a rather messy job, or just work around the flowers as you use it.
To use as a face wash, rub the infused honey over your face and neck. Allow it to sit on your skin for a minute or so if you'd like.
Take a washcloth and run it under very warm water. Place the cloth over your face for 15 to 20 seconds, to allow the heat to soften the honey. Using the washcloth, gently wipe the honey from your face, rinsing the cloth out as needed. Finish with a final splash of warm, clean water on your face.
Follow with your favorite moisturizer, if desired.
Store the infused-honey face wash in a cool, dark area. Check before each use, but as long as the flowers remain completely covered by honey, it should stay fresh for several months.
Variation: Other flowers that work well in this recipe include roses (for toning and easing redness), calendula (for all-around soothing), and violets (beneficial for complexions that tend to be dry).