14 Things You Need To Know Today (February 24)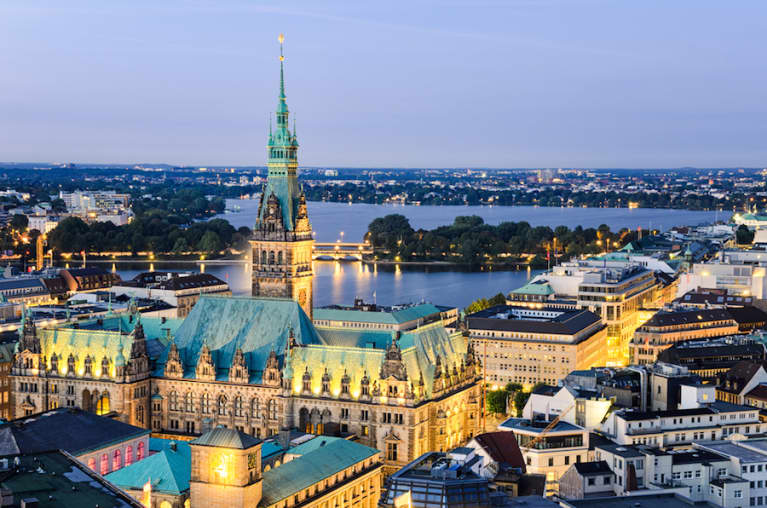 February 24, 2016 — 10:29 AM
1. This German city just outlawed K-Cups.
Hamburg has banned the coffee pods from government buildings to try to reduce waste. It turns out the combination of metal and plastic make them very difficult to recycle. (BBC)
2. Shakira doesn't want any hips to lie, even if those hips belong to a cartoon animal.
The singer voices a character named Gazelle in the upcoming Disney film Zootopia and urged illustrators to make the animal curvier: "I suggested to them to give her a little more meat, because she was a bit too skinny." (E! Online)
3. The poke trend may be bad for the sustainable fish population.
New fast-casual chains serving bowls topped with raw tuna or salmon could have a negative environmental impact, despite being healthy. The combination of diminishing fish supplies and poor worker conditions could make this trend less appealing. (Grub Street)
4. Charlie Sheen's announcement significantly increased HIV awareness, study says.
Researchers found that after the actor revealed his HIV diagnosis, Internet searches related to HIV symptoms surged 540 percent, and searches related to HIV testing increased 214 percent. (HealthDay)
5. Naples, Florida, is the happiest, healthiest city in America.
In the latest Gallup-Healthways State of American Well-Being rankings, the city scored top place for residents' overall physical health, social ties, financial security, community, and sense of purpose. (TODAY)
6. Cereal falls out of favor as our favorite breakfast food.
Once a mainstay of the breakfast table, cold cereal is trying to stay relevant as sales dip. While many Americans are looking for healthier versions of the typical processed cereals, younger consumers are opting out for a different reason: 40 percent of millennials think cereal is inconvenient because it requires cleanup and prefer on-the-go options. (NY Times)
7. Human activity is to blame for rapid sea-level rise.
According to a new study, our oceans are rising at a faster rate than they have in 28 centuries, thanks largely to the burning of fossil fuels. (NY Times)
8. The FDA will start testing food for traces of Monsanto's weed killer.
They're going to be looking for remnants of Roundup, an herbicide the WHO has declared a probable carcinogen. (Grub Street)
9. Meet the newest American Girl doll.
Her name is Melody Ellison, she's 9 years old and lives in Detroit in the 1960s, the height of the country's civil rights movement.(BuzzFeed)
10. Triathletes have better-performing brains.
Researchers at the University of Granada in Spain analyzed the brain activity of 22 triathletes and 20 people with low aerobic fitness and found that the athletes had quicker reaction time and great brain activity. (Runner's World)
11. Pat Croce, the former owner of the Philadelphia 76ers, just donated $250,000 to mindfulness education.
The money will go to The Center for Contemplative Studies at West Chester University, which offers students free yoga, meditation, and mental health counseling. (Philly Voice)
12. Hollywood needs to fix its diversity problem ASAP.
A study of 414 films found that a third of speaking roles were female, 28.3 percent were minorities, and just 2 percent were identified as lesbian, gay, bisexual, or transgender. (NPR)
13. Running actually might cure cancer.
Over the course of four weeks, mice that exercised significantly showed a 60 percent reduction in tumor size over mice that were sedentary. The study highlights a link between NK (natural killer) cells, known to fight cancer, and exercise. (Cell Metabolism)
14. Chrissy Teigen won't let you tell her to stop wearing short shorts while she's pregnant.
The star captioned the latest in a series of chic looks since her pregnancy announcement, " I will not give up my shorts until the buttons pop." And we love her even more for it. (Instagram)