12 Things You Need To Know Today (February 23)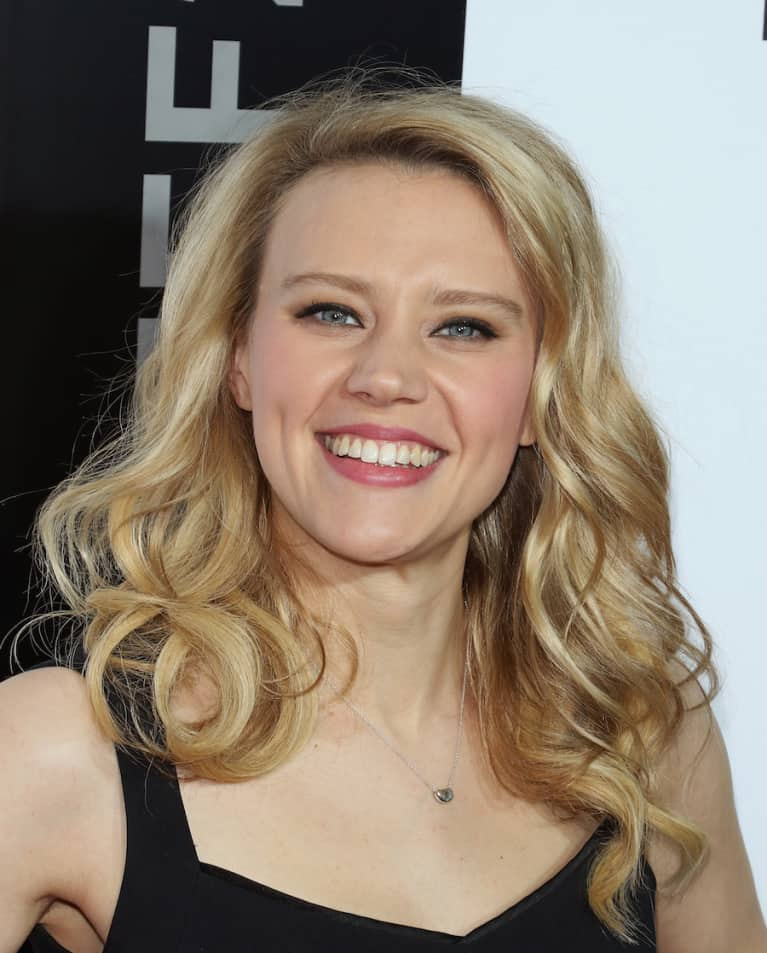 February 23, 2016 — 10:35 AM
1. Kate McKinnon has the best reason for loving her "Ghostbusters" costume.
At the Athena Film Festival, the actress said, "It sounds like a small thing that I got to wear pants and have my hair up, but it's actually a really big thing because we were playing scientists. Women playing scientists wearing jumpsuits, kind of ugly jumpsuits. And they made dolls of this! That has never happened! … No cleavage ... I Googled 'girls Halloween costume,' and I can tell you with scientific certainty that those jumpsuits will be the only girls' Halloween costumes available this October that include pants." (Vulture)
2. It's National Eating Disorders Awareness Week.
Body-positive American Eagle lingerie brand Aerie released a T-shirt that says "Strong. Beautiful. Me." in an effort to create awareness around the event. (Mic)
3. Adidas launched a subscription box service.
It's called Avenue A and it costs $150 per quarterly box. (Forbes)
4. Why you should get into natural wines.
Natural wines result from leaving the grapes to naturally do their thing, and as a result, they're free of additives like yeast, sulfur, and pesticides. Here are four experts on great natural wines to get you started. (Bloomberg)
5. Kate Middleton wears yoga pants too!
The duchess was spotted in her best athleisure while shopping on Kings Road in London. (People)
6. The most powerful force in American politics?
7. Now you can work out like an Olympic ice skater.
Equinox just launched Gold Barre, a class inspired by Olympic gold medal skater Tara Lipinski. (MIMI)
8. Americans' use of anxiety drugs is at a record high.
According to a new study, the number of prescriptions for anti-anxiety medications like Valium and Xanax tripled between 1996 and 2013. At the same time, overdoses from the drugs also quadrupled during the same period. (TIME)
9. The Zika virus might also be associated with mental illnesses.
Some researchers suggest that the harm to babies born to infected women may go beyond physical birth defects. While they aren't sure yet, the researchers note that the Zika virus resembles some infections that can increase the risk for mental illness later in life, like schizophrenia, autism, and bipolar disorder. (NY Times)
10. This week, the U.S. Senate will consider a new bill that bans GMO labeling.
The House of Representatives passed a similar bill last summer. (EWG)
11. Chrissy Teigen's new cookbook is relatable, fun, and indulgent — just like her.
In this guest article, Teigen talks about her homebody lifestyle, relationship with her live-in mom, and 12-hour kitchen marathons. (Bon Appétit)
12. This new portable device can detect diseases like Ebola on site at a low cost to both patient and provider.
Swiss researchers have revealed a new, battery-powered microfluidic device capable of detecting different biomarkers in very small quantities of blood. The inexpensive, portable device can give a precise readout of a patient's health via both analog and digital detection. (Scicasts)