5 Quick Pick-Me-Ups (That Don't Involve Caffeine)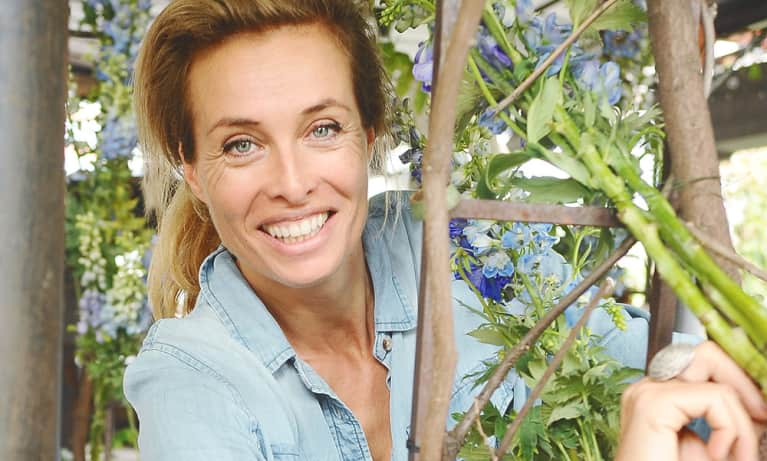 It's that time of year again, when I find myself in need of a pick-me-up. The excitement of a new year has waned, and while the prospect of spring is enticing, we still have a ways to go to get there.
So, during these often dreary late winter months, it's important that I find ways to boost my energy and mood so I'll be ready for all that spring has to offer.
Until I can actually spend more time outdoors (which naturally lifts the spirits and provides plenty of Zen and spiritual energy), here are my tips for refreshing your energy now!
Growing up, my father would always take us out into nature and instruct, "Breathe in, kids! Fill your lungs! Fill up with wonderful air." We always did it in a theatrical way so he knew we were taking his good advice, but we also truly loved it.
Deep breaths of oxygen are always a game-changer in the feeling-good department, and I've continued my dad's advice with my own daughter. No matter the weather, get outside, take a walk, and really breathe. It's always reinvigorating.
2. Appreciate the sun (when you can).
More often than not, it's the sunlight we miss during this time of year. For those of us in New York, we'll take a day that's freezing cold but with a clear, blue sky over one that's cloudy but warmer.
So when the sun makes itself available to you, bask in it, appreciate it. Sit in the window like a cat; get outside even if it's only for a few minutes. Sunlight is enriching, refreshing, and necessary for our health.
The thought that laughter is the best medicine is totally true in my opinion. The act of laughing will immediately make anybody feel better, more positive, and more a part of the community.
Spend time with friends, watch a funny movie ... have a good laugh. It's wonderful for your health, outlook, and easing stress. It'll also help you not take everything so seriously. We all have struggles at times, but keep trying to create positive feelings. Smile at a stranger, say good morning to your neighbor. Being kind, happy, and more lighthearted will come back to you tenfold.
Music and dancing always lift my spirits. Listening to music anytime can be an emotional release and instant relaxation. Add a bit of dancing to the equation, and it makes it even more fun and gets your blood flowing. Go out and hear music and dance, or do it alone or with your family in the middle of your living room. Turn your house into an impromptu, mini-dance party. Blast the music and dance. This always makes me feel great: exhausted but happy, upbeat, and ready to tackle anything.
5. Harness the power of water and heat.
One of my favorite ways to revive and restore my energy is a sauna, followed by a cold bath or shower. As a person who grew up in Europe, saunas were part of a healthy, relaxing routine, but if a sauna isn't possible, dare yourself to take a cold shower in the morning (even if the weather outside is nasty) followed by a warm one. You'll feel wide awake and ready to take on anything!
Related reads: