13 Things You Need To Know Today (February 20)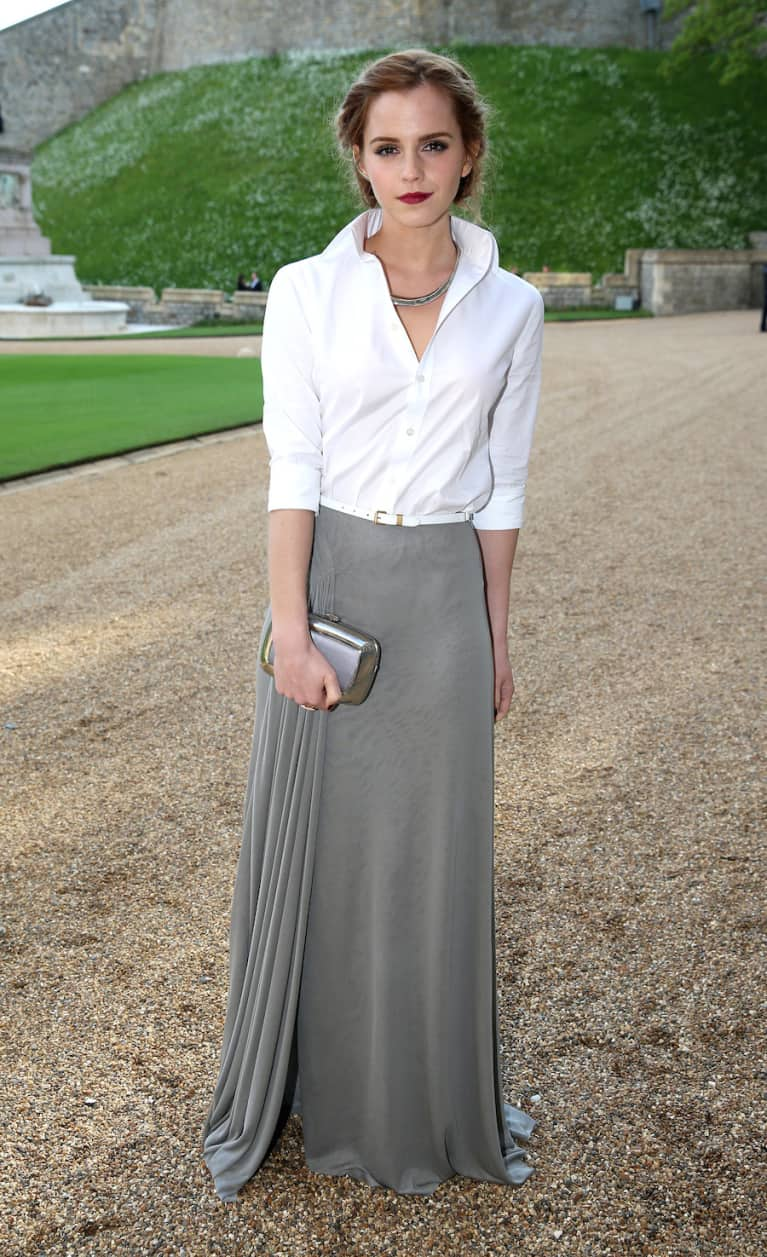 February 20, 2016 — 7:37 AM
1. Emma Watson is taking a break from acting for a great reason.
She plans to spend the next year focusing on "becoming a better intersectional feminist" through reading, listening, and interacting with real people. (Elle)
2. So, salt might not be bad for us after all?
A new research paper suggests that New York City's new law that will require restaurant chains to list sodium warnings on menus might not be totally necessary. There was no strong evidence to suggest that limiting sodium would result in better health outcomes. (Politico)
3. Healthy food options, coming to a museum near you.
Though the process is sure to be slow, cultural institutions around the country are making a push to offer healthier food options for their patrons. (NPR)
4. More news about how diets don't work.
Cornell University's Food Lab reported that people who have maintained a healthy weight throughout their lives did not diet. While subjects were mindful of what they ate, cooked meals at home, and exercised regularly, 48 percent never engaged in a restrictive diet. (The Atlantic)
5. Erin Brockovich is coming to Flint, Mich.
6. Organic farmers are getting a big boost from the USDA.
For farmers transitioning to certified organic production, new insurance options will be available to "better [reflect] their product's actual value," meaning they'll have better access to the resources needed to grow organic produce. (USDA)
7. Michelle Pfeiffer's secret to seeming to never age is all in her diet.
8. Is homeschooling the next frontier for a holistic life?
9. You're probably not getting enough shut-eye.
10. Not that you needed more proof, but meditation really does change your body and mind.
11. NYC's new public Wi-Fi service aims to make city living less stressful.
NYCLink program is converting old pay phones into functional Wi-Fi hotspots with Android tablets for access to city maps and for contacting emergency services. The first dozen links launched this week, and there will be more than 500 come summertime. (Curbed NY)
12. Paris is building a "floating village" full of eco-friendly retrofits.
The City of Love will soon be home to a complex of homes and offices fueled by alternative energy, filled to the brim with trees and gardens. But words really don't do it justice — check out mock-ups here. (Fast Coexist)
13. Two new infographics map out complex climate data in an approachable way.
This week, the New York Times released two maps that show how climate change is affecting different corners of the world. The first depicts how global warming is damaging Earth's vegetation, and the second shows how much warmer various U.S. cities were in 2015.