How One Simple Mindset Shift Can Totally Transform Your Relationships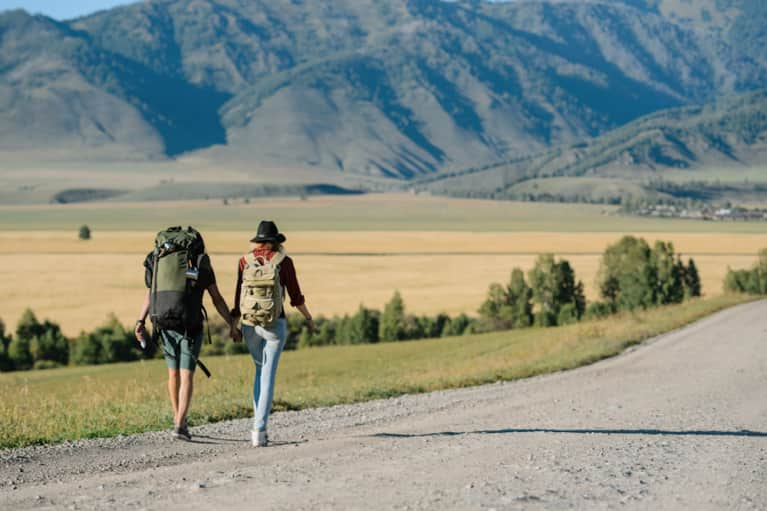 Whatever the impetus for your resolutions, most of us fail in our attempts to create sustainable change. Change is hard. It's uncomfortable and it takes incredible persistence, perseverance, and patience — qualities many of us struggle to cultivate.
As a relationship therapist, I'm always thinking about the changes I want to make in my relationships and trying to encourage and support changes my clients want to make in their relationships.
But instead of committing to relationship resolutions that may never stick, I want to invite you to use "relationship theme" instead.
What is a relationship theme?
A relationship theme is an intention. When you set an intention, you're moving toward something you aspire to but not getting down on yourself every time you take a step back.
It removes the pressure of attaining a very specific goal. It's not a pass/fail situation. If you do have this static goal, it's much more likely that the small setbacks will make you just want to give up.
Your relationship theme is something you keep in the back of your mind and bring it to the foreground as needed.
Themes are often best expressed with between one and three words. These words are easy to remember and access while accurately capturing the sentiment of the change you're aspiring toward.
Examples of relationship themes might include:
Kindness
Compassion
Loving
Tenderness
Reflective
Affectionate
Openness
Fun
Lightness
Gratitude
Patience
How to maintain your relationship theme:
Choose one to three words that truly capture your relationship theme, then make a note of them. Write them on a sticky note and place it somewhere you regularly spend time, such as on your computer or on your mirror.
When you notice yourself falling into bad habits, gently remind yourself of your relationship theme. As you bring it to the foreground, immerse yourself in the feelings that your theme evokes. This is a great way to make your relationship theme more powerful. By doing this, you experience the goodness of your theme.
For example, if you start to become reactive to your partner, gently bring the word "reflective" into the foreground of your mind. Sit with it and allow yourself to drop into the experience of being reflective instead of reactive. Then notice what changes in your relationship.
Perhaps if you notice that life tends to be too busy or feels like a struggle, bring the word "fun" into your awareness. This simple reminder can support you in shifting gears and having more fun.
I prefer this gentle, supportive approach to growth. It's a more compassionate way to move toward change.
Related reads: