Campbell Soup Is Putting $125 Million In Fund For Healthy Food Startups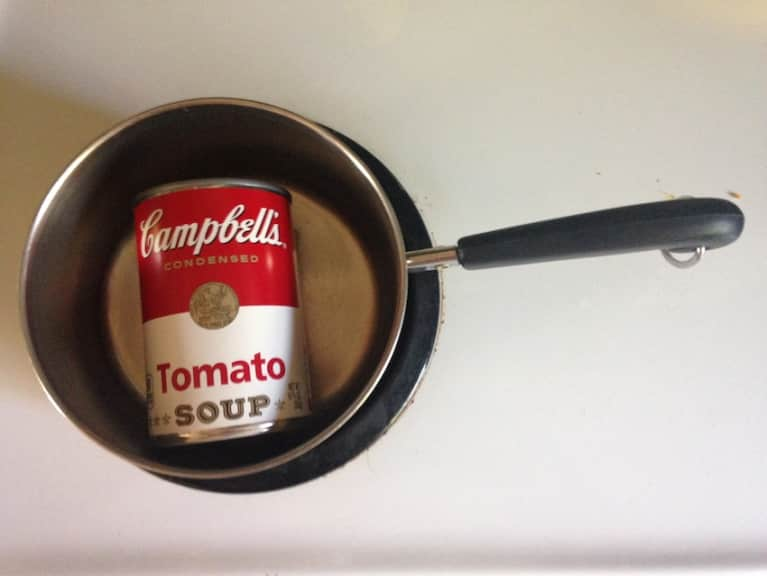 February 18, 2016 — 15:16 PM
Big Food wants to get healthy.
According to Fortune, Campbell Soup is launching a $125 million venture capital fund to invest in food startups because it wants to get in on the healthy food action. The VC fund is called Acre Venture Partners.
"We recognized that people, even our own employees, are questioning food," Morrison said.
America no longer wants to be the land of the fries and the home of the burger. Consumers want foods that are fresh and organic. They want to know where their food comes from. They want to know what each ingredient is and why it's there.
So, naturally, Campbell's is making big moves to become a more health-conscious company.
In July, the company reported plans to ditch artificial colors and flavors in all its food by 2018, reduce the amount of high-fructose corn syrup it uses in its products, further simplify its recipes, and try to incorporate more organic ingredients. Then, in January, the company announced its support for federal legislation to establish a single mandatory labeling standard for foods derived from GMOs. It has also added brands such as Bolthouse Farms, Plum Organics and Garden Fresh Gourmet to freshen up its image.
And Campbell's is not alone. Its Big Food compadres, like Kraft, General Mills, and Nestlé — have also taken note of consumers' changing tastes and taken action by eliminating artificial ingredients from their products. Whole Foods is even revamping its already-organic image by creating 365, a millennial-focused spin-off grocery chain which would invite small businesses to set up shop within its walls.
Plus, as Fortune reports, Campbell's CEO Denise Morrison estimated that since 2010, "about 400 startups have received more than $6 billion in funding from traditional venture capital investors and Big Food rivals." General Mills announced a similar strategy back in October.
The big guy supporting the little guy? We're obviously soup-er excited about this. (Bad one, I know.)