These Amputee Models Rocked The Runway At New York Fashion Week
February 18, 2016 — 13:32 PM
Most brands make waves at Fashion Week for their innovative designs — but one organization, FTL Moda, is creating tsunamis with its innovative model selection.
FTL Moda has become a crucial component of Fashion Week for including — no, highlighting — models with disabilities.
On Monday, congenital amputee models Rebekah Marine and Gianna Schiavone rocked the runway hand-in-hand wearing designs by Josefa Da Silva. Marine, 29, has walked three seasons with FTL Moda so far, but this was 6-year-old Schiavone's runway debut.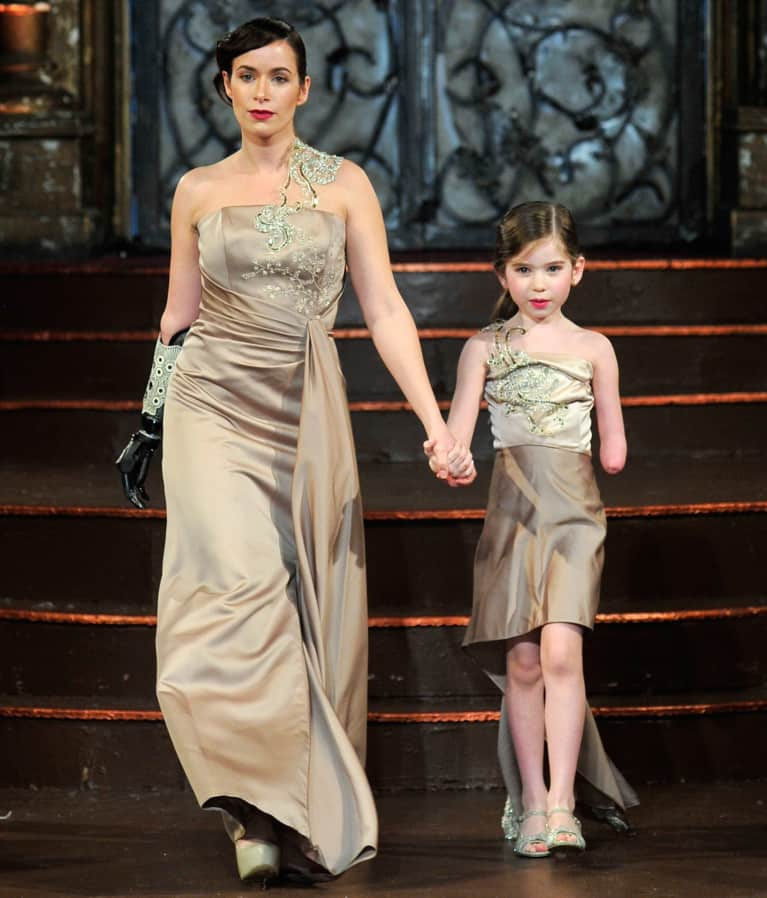 Marine, who was born without a right forearm, started modeling four years ago after she became an ambassador for Touch Bionics and was given an advanced prosthesis that moves just like a hand would. She was speaking to a friend, she told mbg, who urged her to get back into modeling, an industry she feared approaching for so long after being rejected at a young age.
"That's when it clicked," she said. "I realized that maybe I have a bigger purpose in life, and I should be turning my 'disability' into something extraordinary."
Since then, she's happily embraced her title as the "Bionic Model."
She said that, although Fashion Week is always an incredible experience, this season holds a particularly special place in her heart — because of Schiavone. They met each other through the Lucky Fin Project, a non-profit that supports those with upper limb differences.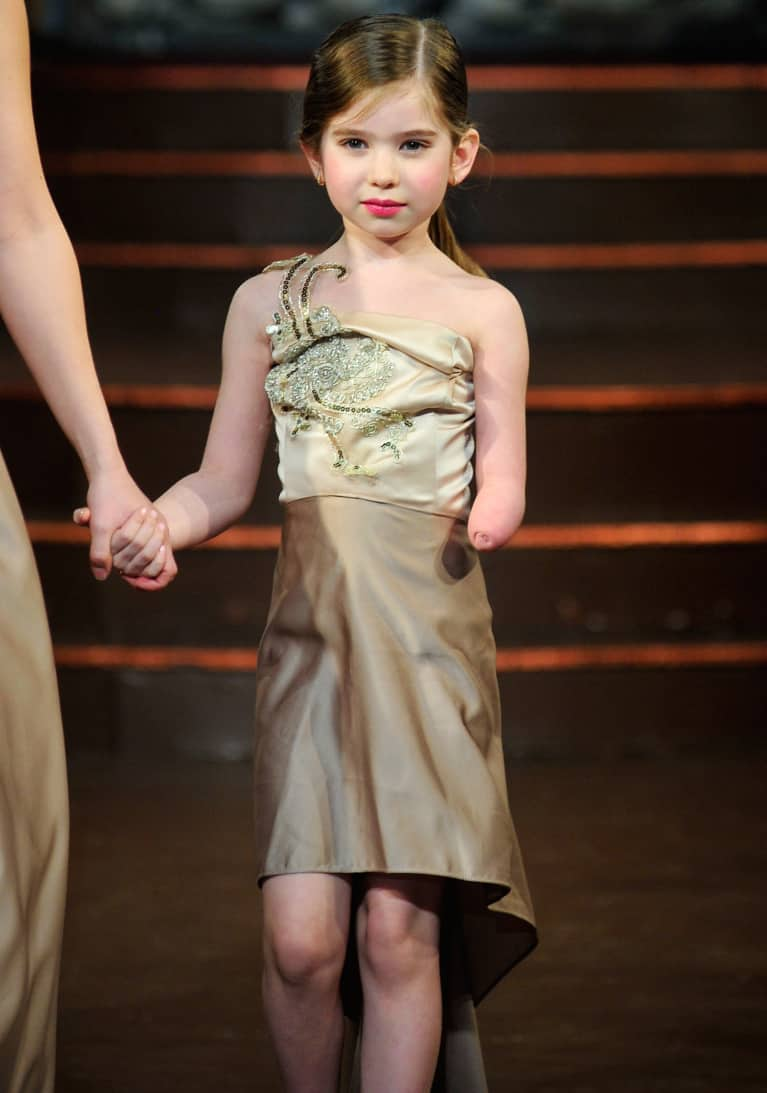 "I hope Gianna will someday look back on that night and realize the impact she has made for so many little girls," said Marine. "She's 6 years old and changing the world, and I'm proud to call her my friend."
The show also included another FTL Moda veteran, Shaholly Ayers, who was also born without her right forearm, Fausto Di Pino, an Italian model who returned to the runway after undergoing treatment for cancer, and teen Madeline Stuart, one of the only people with Down syndrome to ever walk a Fashion Week runway.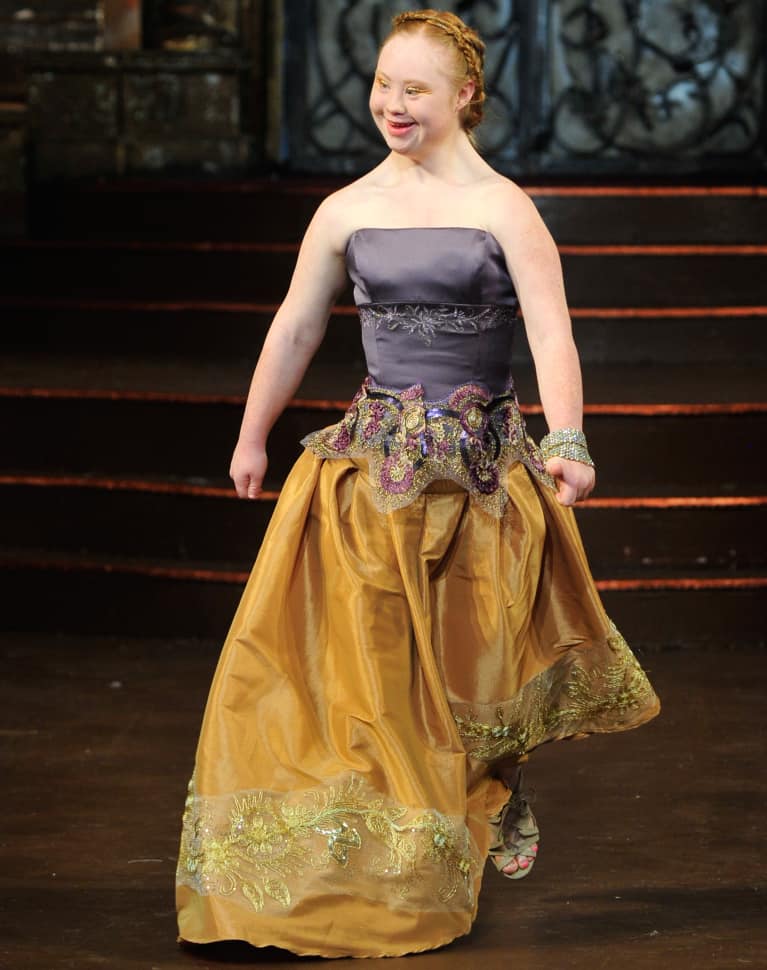 Above, all Marine hopes that from this show, people can see that beauty comes in all shapes and sizes.
"It's obvious I don't have the typical cookie-cutter model look, so I want to show people that you don't need to be 'perfect' to be beautiful," she said. "Uniqueness is what makes us beautiful."