This is What ACTUALLY Causes Addiction
Clinical Sexologist and Psychotherapist
By Robert Weiss, PhD, MSW
Clinical Sexologist and Psychotherapist
Robert Weiss PhD, MSW is a clinical sexologist and practicing psychotherapist, he has his master's in social work from the University of Southern California, Los Angeles, and his doctorate in human sexuality from the International Institute for Clinical Sexology.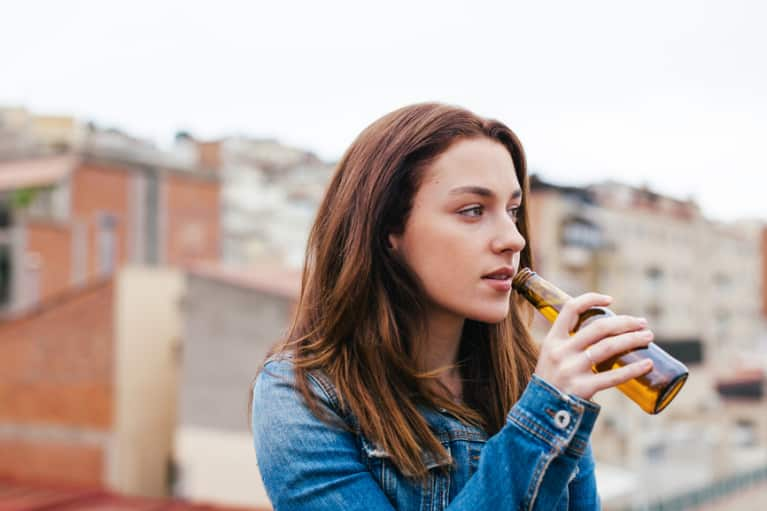 Our editors have independently chosen the products listed on this page. If you purchase something mentioned in this article, we may
earn a small commission
.
Ever wonder what causes addiction? It's a unique set of risk factors and influences — some genetic, others environmental. It's rare for one thing to drive a person to addiction. Instead, it's a simmering witch's brew of nature mixed with nurture. Here's how they work together to encourage or discourage addiction.
Some people are genetically predisposed to addiction. People with a certain genetic mutation in their dopamine receptors enjoy potentially addictive substances and behaviors more than people without it. That increases the risk for addiction.
Other genetic mutations can actually decrease the risk for addiction. A common East Asian genetic variation makes it difficult to metabolize alcohol, resulting in classic "hangover" symptoms — headache, dehydration, nerve sensitivity, nausea, and the like — almost immediately after alcohol is consumed. Needless to say, alcoholism is incredibly rare among people with this genetic makeup.
3. Psychological problems and self-medication
Genetics can indirectly affect the risk for addiction. For example, genes factor into numerous psychiatric disorders (depression, anxiety, bipolar disorder, etc.), and people who live with these issues often self-medicate with an addictive substance or behavior.
Over time, escapist self-medication can escalate to addiction. In such cases, the important genetic factor is not the proclivity to addiction but the propensity for an underlying vulnerability that can lead to addiction.
We can't entirely blame addiction on genetics. Environmental factors play an important role.
Neglect, emotional abuse, physical abuse, sexual abuse, etc., greatly increase the risk for addictions regardless of genes.
The more times a child is traumatized, the greater the likelihood of addiction and other later-life problems. Survivors of chronic childhood trauma (four or more significant trauma experiences prior to age 18) are:
1.8 times as likely to smoke cigarettes
1.9 times as likely to become obese
2.4 times as likely to experience ongoing anxiety
3.6 times as likely to be depressed
3.6 times as likely to qualify as promiscuous
7.2 times as likely to become alcoholic
11.1 times as likely to become an intravenous drug user
2. Early exposure to addictive substances or behavior.
About 41 percent of existing adult sex addicts were using porn before age 12. (Nowadays, thanks to the Internet and its relatively endless supply of easily accessible, mostly free erotic content, the average age of first exposure to porn is 11. The lower the age of first use, the higher the likelihood of addiction — sexual and otherwise. How this will affect the incidence of later-life sexual addiction remains to be seen.)
The cause of addiction isn't nature or nurture. It's how the two factors come together in a person and how they influence his or her behavior.
Related reads:
This article adapted from Sex Addiction 101 by Robert Weiss, copyright HCI Books 2016.