The Founders of Food 52 On Creating A Community Around Food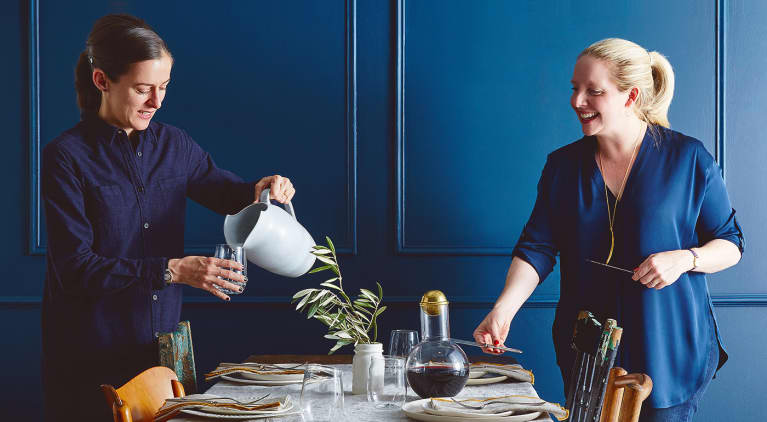 At mindbodygreen, we get to meet the female entrepreneurs who are passionate about making the world a healthier place. In this new series, we're profiling #WellnessWonderWomen who inspire us with vision and dedication — and hopefully inspire you, too.
The Food52 Founders, Amanda Hesser and Merrill Stubbs, set out to create a community to bring cooks together to share tips, ideas, and recipes. The Food 52 duo (they cook 52 weeks a year, hence the name) is now where millions of cooks can find recipes, tips, and tools to eat better.
Amanda and Merrill believe that great cooking at home can pretty much help save the world. Not only can we enjoy delicious meals and make our friends and family happy, but through cooking we can positively affect our food system, raise better adjusted children, and help the environment.
For lifelong food lovers and journalists, the founders have a refreshingly realistic approach to food. They encourage progress over perfection. Amanda and Merrill don't expect you to buy all of your fruits and veggies from the farmers market (especially during the dead of winter) and their approach to locavorosity is less of a Portlandia episode and more in-tune with a modern, busy lifestyle.
To the founders, cooking is more a celebration of what you get to enjoy (and, yes, in moderation) than following more restrictive diets.
Amanda and Merrill share their go-to breakfasts, lunches (no sad desk lunches involved), and what they've learned as they've created their food community and commerce empire.
A Q&A With Amanda Hesser and Merrill Stubbs
Do you have a breakfast staple?
AH: We eat a lot — a LOT — of poached eggs and toast at Morandi. We've been going there for years and they're always so nice to us. They remember how we like our coffee and that we don't like roasted tomato with our eggs. In this big city, it's great to be able to go a place where they know you.
MS: Amanda beat me to it: poached eggs and toast or an English muffin is the breakfast I have most often. Greek yogurt and avocado toast are close seconds. Always with a cappuccino or a latte.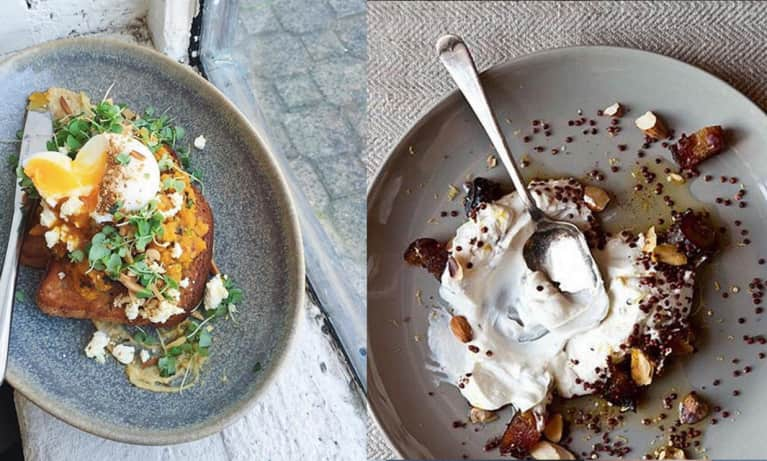 What is your go-to easy lunch?
AH: Simmered white beans (cooked over the weekend) with salad on top.
MS: Broccoli, lemon, and Parmesan soup that I make at home and bring to work, or (lately) bread with ricotta and bresaola and arugula salad with olive oil and lemon juice.
What healthy food trends are you excited about for 2016?
AH: I don't look at the world in this way. I suppose if I did, I'd say turmeric because it's supposed to be the anti-inflammatory spice of the moment.
MS: I'm excited for people to start talking more about lifestyles that hinge on balance rather than rigor (no dairy, no refined sugars, 100 percent raw, meditation and yoga every single day, etc.). It seems as if the voices of those who take an "everything in moderation" approach have been crowded out in recent years by those of people advocating more stringent approaches. Both are relevant, but the former gets less air time.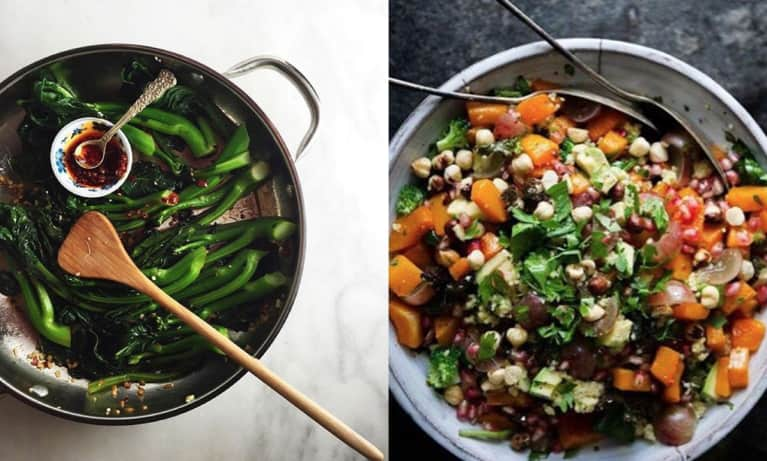 Is there a new "kale" in 2016?
AH: I think it will be spicy greens like baby mustard.
MS: What's left to fetishize at this point? Celery?
Best entrepreneurship advice you have ever received?
AH: A teacher once said to me, "Why are you asking for permission? You should do what you want to do." This has served me well, and it's something that's especially relevant to entrepreneurship. When you start a company, no one tells you that you can do it. In fact, most people tell you that you'll fail. So you have to do what you want to do — and what you feel must be done.
MS: Randi Zuckerberg has a theory that of the five priorities in the life of entrepreneur (which she defines as work, sleep, family, fitness, and friends), it's possible to focus on just three at any given time. Regardless of whether you agree with her math, I think her real point is that it's okay — actually, necessary — to choose where to focus your time and effort, and to make a different choice every day. It's impossible to do everything well all of the time, and beating yourself up instead of learning to accept it is a one-way ticket to disappointment and self-doubt.
Worst entrepreneurship advice you have ever received?
AH: Everyone is always telling you that you need to have a polished pitch, tailored for investors. What we learned is that this is our company and our vision, and people need to like it — and us — for what it is.
MS: We've been encouraged by many people over the years to spend more money on marketing and customer acquisition. We've resisted going down the path of becoming dependent on paid acquisition, and it's served us — and the Food52 brand — well.
What do you love about being an entrepreneur?
AH: I love that we have to come up with solutions and ideas every day. I've never been so challenged, and I really value the creative freedom.
MS: I love that we've had to learn about so many different disciplines along the way: everything from strategy to finance to digital marketing to legal to content distribution to commerce operations — and the list goes on.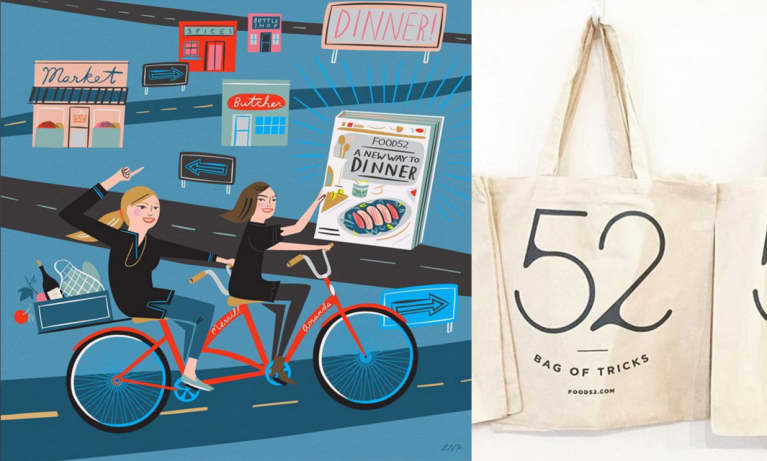 Is there anything that you would change?
AH: The money-raising process — it's inefficient and lacks transparency.
MS: Same.
Any lessons learned in the transition from journalism to business?
AH: I didn't realize how much overlap there would be — that being a journalist was great training for starting a business. Journalists have to be resourceful and scrappy, and these are two essential ingredients for being a successful entrepreneur.
MS: I was a freelancer before we started the company, so the biggest transition for me was going from working mostly alone to working as part of a larger — and constantly growing — team. I can't say that I ever want to go back. I've discovered that my productivity and creativity are both greater when I work collaboratively with other people and can learn from them along the way.
How do you de-stress from running a company?
AH: Hanging out with my 9-year-old twins. We always end up on a fun conversational tangent that takes me far from my work concerns. Also, I find walking relaxing and restorative, and I love that New York is such a terrific walking city.
MS: I cook! My 4-year-old has recently gotten really into helping me in the kitchen, and we have a great time together. She especially likes to bake. I also walk and take long, hot baths to unwind.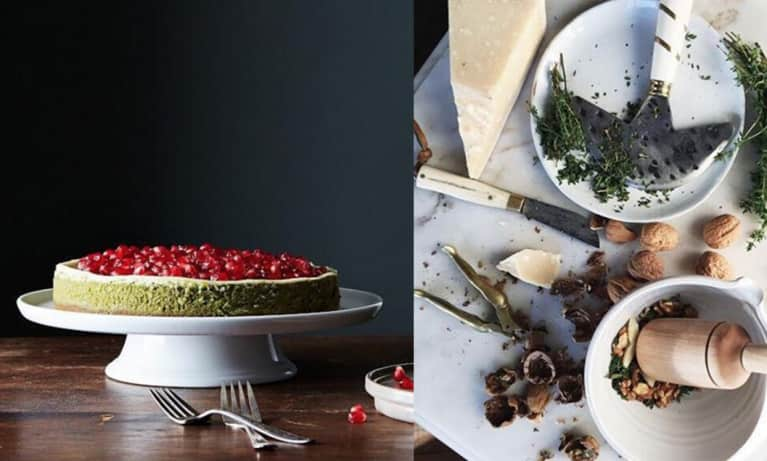 Do you have a food philosophy?
AH: Always eat dessert.
MS: There's no such thing as too much cheese.