5 Essential Steps To Reveal Your Authentic Self & Rock Your Relationship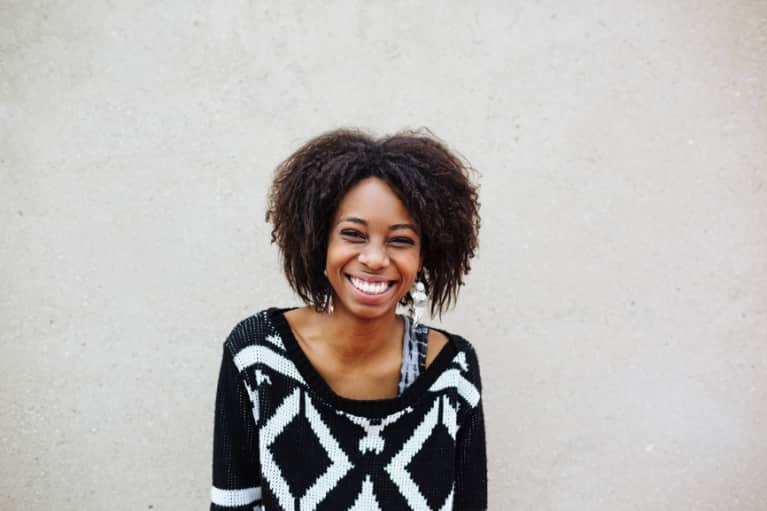 Our editors have independently chosen the products listed on this page. If you purchase something mentioned in this article, we may
earn a small commission
.
We all ask ourselves "what's wrong with me?" from time to time. If we really dig deep, we eventually learn that there is actually nothing wrong. All your rightness just isn't coming to the surface. Fortunately, there's a cure for that problem.
Acknowledge the right and good within you, then share courageously with others.
Here are five ways to acknowledge your inherent good and to share it in your relationships.
Good is creative, and creative is good. One of the fastest ways to see the good in yourself is by unlocking your creativity through play. When you engage in activities that engage your true self, you let go of the boundaries that keep your goodness from shining in all facets of life. Click this link to discover your heart-play personality.
Play is our natural state of being and our best way of learning. Though the "adult" world doesn't have much time for play, your inner goodness needs it in order to shine.
Our self-perception is determined by the information we surround ourselves with. Information is the foundation of self-formation.
We tend to take in a lot of disempowering junk via music, movies, and TV. Unreasonable, unattainable perfection is presented as the norm. That information affects the way you perceive yourself, so make a conscious effort to take in empowering ideas and content that remind you of your goodness.
Try listening to Zig Ziglar's A View From The Top or Tony Robbins's Awaken the Giant Within to rediscover the goodness you have to share with others.
Socrates said, "The unexamined life is not worth living." Humans have inherent value, and the more we examine own lives, the more we recognize this to be true, and the more fully we can express that goodness. Since modern life calls us to be engaged in something at all times — texting, TV, social media — most of us lead unexamined and unfulfilled lives.
Though it isn't realistic to spend eight hours a day in full lotus reflection, it is reasonable to give yourself 15 to 20 focused minutes a day to review your thoughts.
Journaling allows you to write down the little accomplishments and positive character traits that make you an extraordinary person. Acknowledging those things in writing puts your focus on the good you do and want to do. That's how your goodness finds space to grow unrestricted. It's just waiting to be unleashed.
4. Unleash your passions.
We're all born with talents and passions. This is the greatest clue we have about our goodness and how we're meant to share it. You may feel like you're expected to follow a certain path regardless of your passions. So many creative people are trapped in cubicles that keep their goodness from shining. That isn't living.
It's true, we have to support ourselves somehow. But if you want to live a fulfilled life, you have to acknowledge and respond to your calling.
Our lives come with many limitations but also with a plethora of solutions for the creative mind. Thanks to the Internet, any person with a passion to share is now able to create their own business. Whether you're a conservationist, a renewable-technology expert, a yogi, a creative homemaker, a DIY wizard, or a 17th-century stamp collector, you can turn that passion into a career.
You are here for a reason, and that is to make a positive impact on as many lives as you can while experiencing the richness of life to its fullest. Your passions are the keys to finding your value and sharing it with others.
5. Pray for or send positivity to others.
The best way (or the only way) to make a difference in someone's life might be to pray or send them positivity. The world is made up of energy, and that energy is influenced by consciousness. Prayer is concentrated consciousness.
When you pray for others, you tap into a fundamental reason for being, which is to care for and serve others. When we pray, we attune ourselves to a higher frequency: to a higher good within ourselves.
The greatest inspiration for my work has come directly after praying for individuals and groups of people whose needs were totally separate from mine — or so I thought. When you tune into the needs of others and set the intention of supporting them through prayer, your inner good is mobilized, and you'll be inspired to share your passion with the world.
For me, that action is writing. Writing brings meaning to my life and helps me see the good within. What is it for you? Prayer and meditation are wonderful ways to seek the answer.
What would the world look like in 10 years if you made a commitment to cultivate the best version of yourself on a daily basis? What would your relationships look like? What would your life look like? Commit to cultivating your best self today. You're worth it.
Related reads: