Kate Middleton's Makeup Artist Has A New Natural Skin Care Line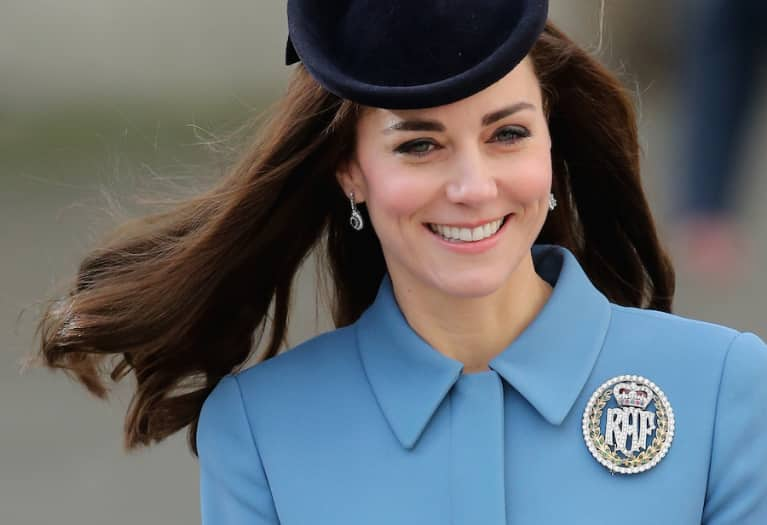 February 17, 2016 — 17:15 PM
If you've ever dreamed of feeling or looking like a princess, you're in luck. Kate Middleton's makeup artist just launched a new line of natural skin care products and they're for everyone (not just royalty).
Founded by Arabelle Preston — the woman who taught Duchess Kate how to do her own wedding makeup — Votary has been around since 2015 but is only now making its way to the US. As of last week, the full line was available at Anthropologie.
According to an interview with InStyle, Preston formulated the line out of a "desire for a simpler, 100 percent natural, yet still effective skin care routine."
And with ingredients like natural plant oils (grape seed, sunflower seed, apricot kernel, avocado, rosewood, sandalwood, rose geranium and jojoba to name a few), herbs and flowers, this stuff sounds like the real deal.
Featuring five products — three facial oils, a toning serum and a cleansing oil — this line is not only meant to cleanse and hydrate skin, but prime it for makeup application if that's part of your routine.
It also comes with emotional benefits: after noticing the "shoulder-drop" effect a face oil massage had on clients, Preston incorporated ingredients into the line that are effective in terms of skin care and mood-boosting, calming and uplifting.
Though we haven't had the pleasure of testing any Votary products yet, reviews from across the pond are raves and really, who knows skin better than a makeup artist who looks at and touches it all day, every day?