12 Things You Need To Know Today (February 18)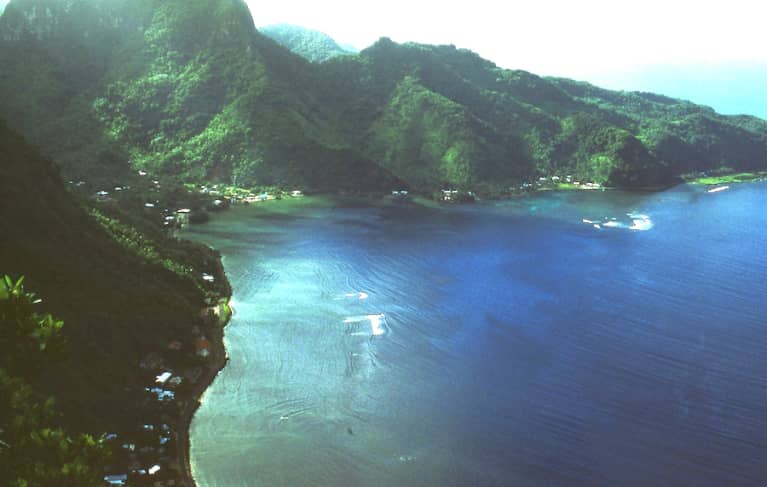 February 18, 2016 — 10:38 AM
1. Fiji is the first country to formally approve the Paris Climate Agreement
By ratifying the plan, the country vows to run on 100 percent renewable energy by 2030. (The Guardian)
2. Millennials sure do love their wine.
According to a report from the Wine Market Council, adults ages 21 to 38 (aka "millennials") drank 42 percent of all the wine consumed in the U.S. in 2015. What's more, nearly 20 percent of that group spent more than $20 per bottle. (Mic)
3. NASCAR star Danica Patrick is getting back into yoga.
After taking a few years off, she's exploring her flexibility and showcasing it on her Instagram account. (ESPN)
4. A new way to eat Teff.
5. Adele is officially the coolest mom.
After the Grammys, the singer took her son Angelo to Disneyland, where he rocked a Princess Anna costume from Frozen. (NY Mag)
6. Horses may have the ability to read human emotions.
A new study found that horses may be even smarter than we thought. The animals that were observed had a biological reaction to and could distinguish between certain expressions. What's the inverse of a horse whisperer? (Medical Daily)
7. This presidential hopeful loves gluten.
In a campaign speech, Ted Cruz said the culture of "political correctness" has gone too far in the military and suggested he'd stop providing gluten-free meals if elected. (TIME)
8. Here comes the sun ... and this house is following it.
A soon-to-be-completed home in Portugal will swivel so that its rooftop solar panels always receive as much sunlight as possible. (Fast Coexist)
9. Our "need-it-now" economy is extremely resource intensive.
The rise of quick delivery services like Amazon Prime and Google Express has taken a toll on our environment. (New York Times)
10. Can photos encourage people "to recycle waste on an unprecedented scale"?
For his new book Cycle & Recycle, Paul Bulteel traveled to Belgium, Luxembourg, Germany, the Netherlands, and France — places where recycling is the norm — and photographed waste in recycling plants. (The New Yorker)
11. Surprise, surprise. Men in STEM show 19 times more gender bias than women.
Male biology students overestimated the GPA of their male peers by three-quarters of a point (that's 0.75 on a 4-point scale). Women only showed a 0.04 bias in favor of the other female students in the class. (Vox)
12. Love is far from dead. It's actually blooming.
Mr. Kuroki, a Japanese dairy farmer, spent two years planting flowers for his blind wife (she lost her eyesight due to a complication with diabetes) so she could still enjoy the beauty of life through smell. The results — including her smile — are breathtaking.