Cinco De Mayo Guide to Chips and Guacamole
I love Mexican food because I absolutely love avocados, i.e. chips and guac. So in honor of Cinco de Mayo, here's yogi/foodie Kathryn Budig's famous Perfect Guacamole recipe coupled with my picks for organic tortilla chips.
Kathryn Budig's Perfect Guacamole
2-3 just ripe Haas avocados, diced
1/2 vine ripe tomato, diced
1 lemon, juiced
1 T Cholula hot sauce
1 fist full cilantro, chopped
1 T Maldon sea salt
Cut your avocados in half. Taking a small knife, run thin lines horizontally and vertically into the meat. Use a spoon to drag around the perimeter to scoop out into a bowl. To remove the pit on the other side, take a sharp knife and give the seed a good whack. Keeping the blade in the seed, pivot to the left and the seed will remove -- voila!
Add all other ingredients to the diced avocado and lightly mix.
You're all set with guacamole, now here are my picks for organic tortilla chips!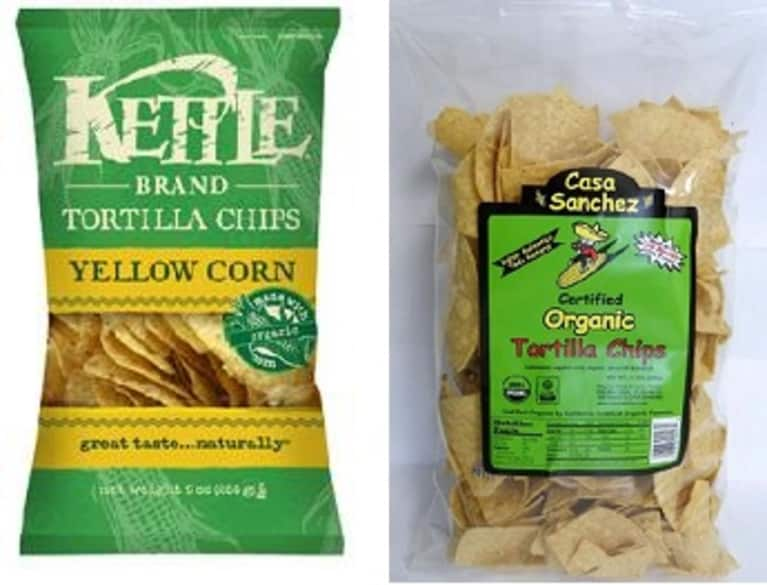 If you live in California, then you're probably familiar with Casa Sanchez. Their chips are thick, crispy, and have just the right amount of salt. Casa Sanchez chips are also perfect for dipping in guac. I think they're the best tasting organic chips around. I used to inhale these when I lived in San Francisco.
If you don't live in California, Kettle's Yellow Organic Tortilla Chips are a pretty darn good alternative The makers of the delicious Kettle potato chips bring us a tortilla chip that's thick enough for dipping and has great taste and texture.
Happy Cinco de Mayo!