Nike Has A Groundbreaking New Paid Family Leave Policy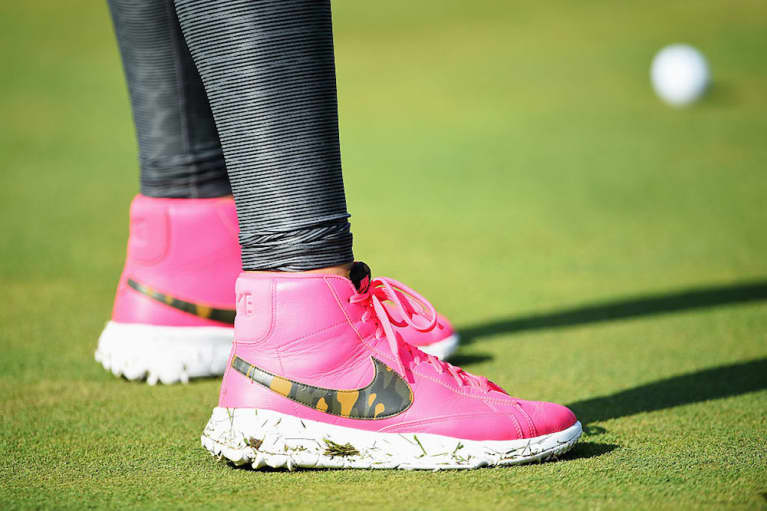 Know what Nike's policy on paid parental leave is? "Just do it."
U.S.-based, full-time employees (those who work 30 hours or more) at Nike Inc. are now eligible to receive eight weeks of paid leave, reports Reuters.
Fathers, adoptive parents, and employees with sick family members can now take up to eight weeks of paid leave. And it doesn't end there: Birth mothers will now receive a minimum of 14 weeks off and can have more with medical recommendation. Before this, Nike only offered birth mothers six weeks of paid maternity leave, and everyone else got squat.
But now, as the topic gains political traction, the world's biggest sportswear company is joining a growing roster of large companies to better these benefits.
As tech companies compete for skilled recruits, generous leave packages are becoming a must. Netflix, Twitter, Etsy, Spotify, Microsoft, and Adobe Systems all recently announced new and improved policies. But, surprisingly, not everybody works for a tech company.
Which is why, fortunately, Governors Jerry Brown of California and Andrew Cuomo of New York each signed legislation this spring expanding such benefits for residents.
So, it seems, Nike wants to be on the right side of history. And, aside from changing the lives of its thousands of full-time, U.S.-based employees, this big-time company will hopefully have a big-time influence on other companies who look up to it.