The Weird Way Your Kitchen Is Affecting Your Eating Habits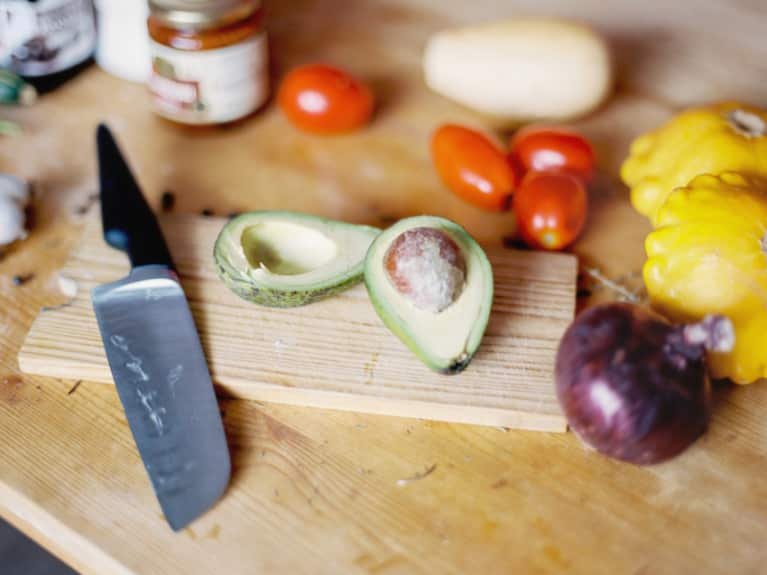 February 16, 2016 — 18:06 PM
Thanks to Marie Kondo, now a household name for her household magic, decluttering has become the new cleansing. These days, you can pretty much "Kondo" anything — from your sock drawer to your broken heart.
But can you Kondo your diet? Brian Wansink of Cornell University and his colleagues believe so.
His study, published this month in the journal Environment and Behavior, suggests that in a disorganized kitchen we eat twice as much as in a neat space. Oh, and this only goes for women (*sigh*).
"We found the more cluttered and confusing an environment was, the more people ate," said Wansink in a news release. "It made them anxious, and when they got anxious, they ended up eating more cookies."
For the small study, 98 women were split among two different kitchens: one spotless and organized (our dream), and the other a crazy mess of dishes and food (our reality).
The researchers then gave both groups a writing task: to either write about a time in their lives when they either felt organized and in control, or an opposite time when they were stressed.
All the participants were then given snacks — including cookies, crackers, and carrots — and were told to chow down as much as they'd like.
Researchers found that those who wrote about a stressful time consumed twice as many cookies in the messy kitchen compared to those in the organized space. But a chaotic environment didn't significantly affect consumption of the carrots or crackers. When we're stressed, apparently, we really do want sweet.
"Clutter and chaos in a space makes it hard to be present and exercise control: your attention gets pulled to far too many things at once," Dana Claudat, our resident feng shui expert. "It's easy to fall back on old unconscious habits because there's too much to confront in the present."
But the mind does have some control over the impact our surroundings have on us: the scientists also found that women in the cluttered kitchen who wrote about a time when they felt in control consumed fewer calories from cookies than did the women who wrote about a time when they felt out of control.
So, overeating might be a result of a chaotic home, a chaotic mindset, other factors not considered in this study, or a combination of all these things, but you can be sure that taking a few, simple steps to declutter your home or work space will lighten up your life at least to some degree.
Here are the first steps Dana believes you should take if you think your environment is having an adverse effect on your eating habits:
Clear all the clutter (including binge-worthy addictive foods like sugar) from the pantry and refrigerator and actually wash the refrigerator inside and out.
Add some plants and fresh fruit to refresh the space and fill the space with nature. Nature is calming and innately balancing. You can add a plant to your desk at work to get that same effect. A brightly colored plant pot or fruit bowl really focuses a desk in this natural message that keeps us more connected and aware.
Add gratitude. When we're out of control in some area, gratitude brings presence. When you take a moment to say a little thank you or just take a breath before diving into a snack or a meal, you're more connected to that food. You'll be far more aware of what you're eating and how it affects you.