13 Things You Need To Know Today (February 17)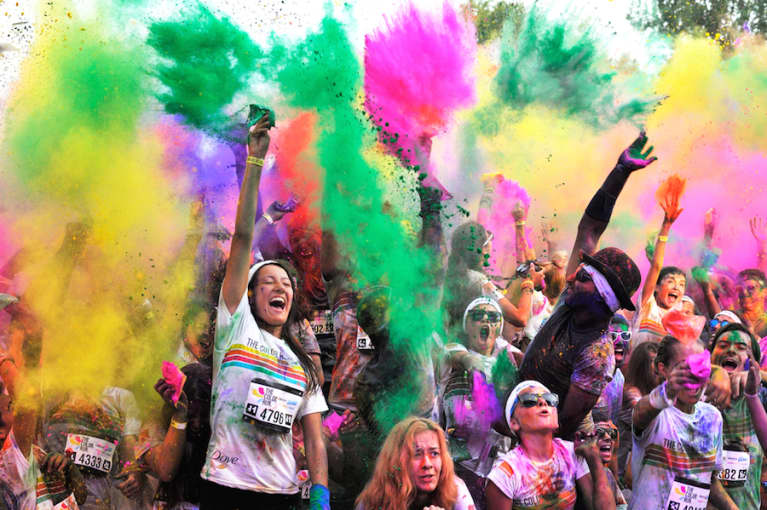 1. There's more to millennial runners than Color Runs and Tough Mudders.
In 2015, more millennials finished marathons, half-marathons, 10Ks, and 5Ks than they did other fun runs, which traditional runners think are tainting the sport. (Outside)
2. Eating lots of fish while pregnant could lead to heavier kids.
A new study of more than 26,000 mothers found that those who ate fish at least three times a week while pregnant were 22 percent more likely to have kids who were overweight or obese at 6 years old. While the researchers aren't sure why there's an association, they suggest that chemicals found in some fish could have hormone-disrupting effects. (TIME)
3. Trader Joe's has a huge egg-related announcement.
By 2025, all the eggs sold by the grocery chain nationally will be cage-free. (Trader Joe's)
4. How the concept of a "balanced breakfast" evolved.
And what it should actually look like. Hint: You definitely don't need bacon and orange juice. (Eater)
5. Need one more reason to justify buying organic?
A new meta-analysis shows that organic meat and milk produced higher levels of certain nutrients when compared with their conventional counterparts. In particular, omega-3 fatty acids were a full 50 percent higher in the organic versions. (NY Times)
6. Cold weather may actually make your brain work better.
Despite the general belief that seasonal affective disorder takes hold during the dark, cold months of winter, new studies suggests the season has no bearing on levels of depression or cognitive function. (Science of Us)
7. S.C. Johnson will start disclosing the ingredients in its fragrances.
"Fragrance" is a blanket term often used to describe a slew of potentially dangerous chemicals. S.C. Johnson's move to list 100 percent of the fragrance ingredients used in its upcoming Glade air freshener collection is an encouraging step toward increased transparency in the household cleaner industry. (EWG)
8. Ronda Rousey's latest confession is heartbreaking.
After her shocking loss to Holly Holm in November, the UFC fighter told Ellen DeGeneres she had suicidal thoughts. (LA Times)
9. It turns out real soy milk is actually pretty awesome.
Mass production just ruined it. Freshly made soy milk tastes good and is good for you; have you ever tried the real deal? (Eater)
10. St. Vincent continues to get cooler.
The singer's latest project? Designing a guitar meant for a woman's body. The "St. Vincent Signature Ernie Ball MusicMan Guitar" is lighter and smaller than a traditional instrument, and, in the words of Annie Clarke, has "room for a breast or two." (Nerdist)
11. Kid President proves social media CAN be used for good.
Robby Novak, the tiny, adorable, enthusiastic, inspiring "Kid President" underwent pretty major surgery over the weekend for Osteogenesis Imperfecta, and the outpouring of support was heartwarming. (Facebook)
12. Hollywood's disturbing sexism is written in the script.
Producer Ross Putnam's new Twitter account reveals the misogynistic way female characters are introduced in movie scripts. (TIME)
13. Now kids can be trendy environmentalists too.
Tesla will start producing battery-powered Model S cars for kids that travel up to 6 mph. (CNN)