11 Ways To Organize Your Home (Even If You Have No Time)
As the editor-in-chief of House Beautiful, Sophie Donelson knows the ins and outs of pretty much every decor tip, trick, and trend. But what's the point of a gorgeous home if you can't find anything in it? We asked her to spill her favorite super-easy suggestions for quickly getting your house in order, and here they are.
Want to wake up happy? Eight hours of sleep and ample hydration are a good start, but how about opening up your eyes each day to a beautiful bedroom? Good morning, indeed!
You don't need a major overhaul to feel good about your home, just a few easy tips will guarantee you a fresh start.
Here are 11 incredibly easy, do-it-today, do-it-yourself ideas that will seriously transform your home and mood with minimal effort.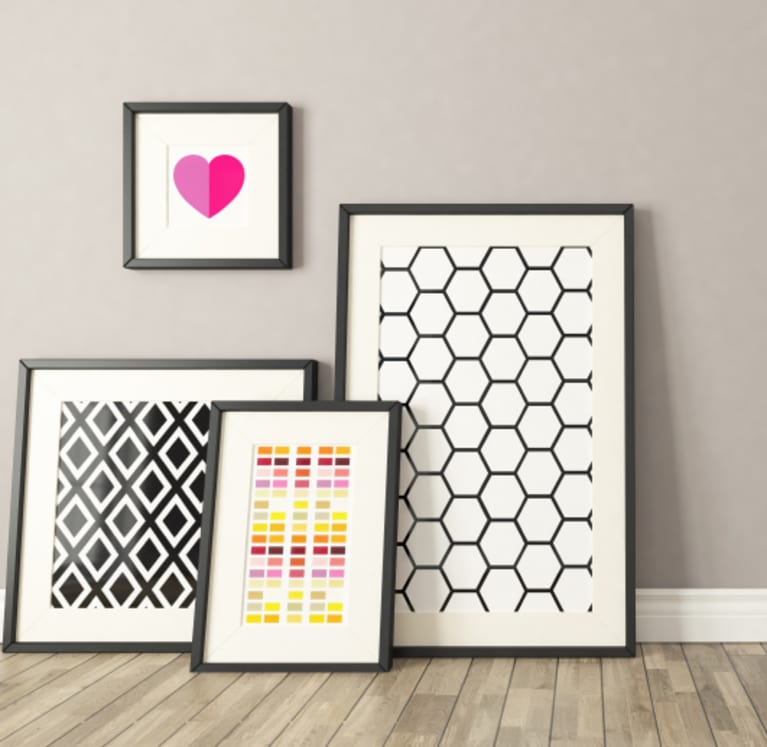 1. Visual mishmash out, big beauty moment in!
Take down all the pictures in a room and rehang them as one statement-making gallery wall.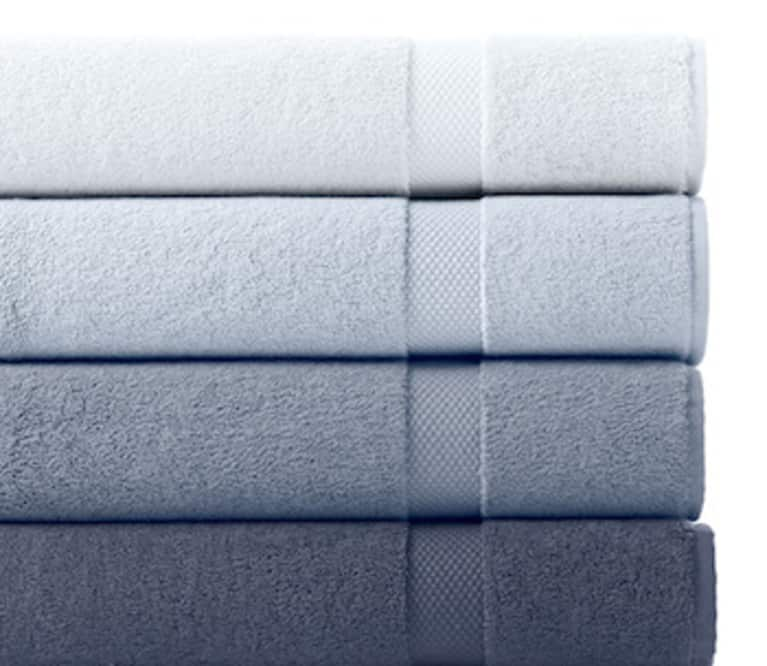 2. Restock your linen closet.
If you wouldn't show your current bath towels and bed linens to your visiting mother-in-law, ditch 'em and start anew. You deserve better.
3. Contain your kitchen.
Under-counter swing-out corner storage helps organize a clutter zone — ideal for heavy, rarely used pots or the collection of Tupperware we all inevitably amass.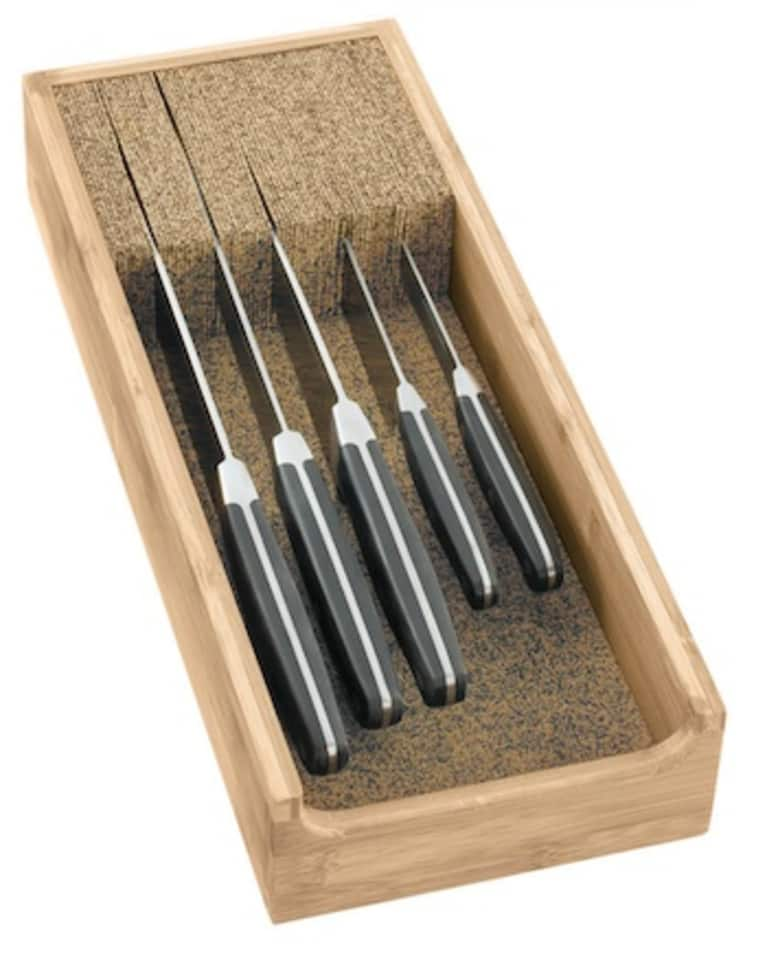 4. Sharpen up.
If you don't love your everyday knife, get one you do — stat! Try an 8- to 10-inch chef's knife from Wüsthof, Shun, or Zwilling to make prep work joyful for a lifetime.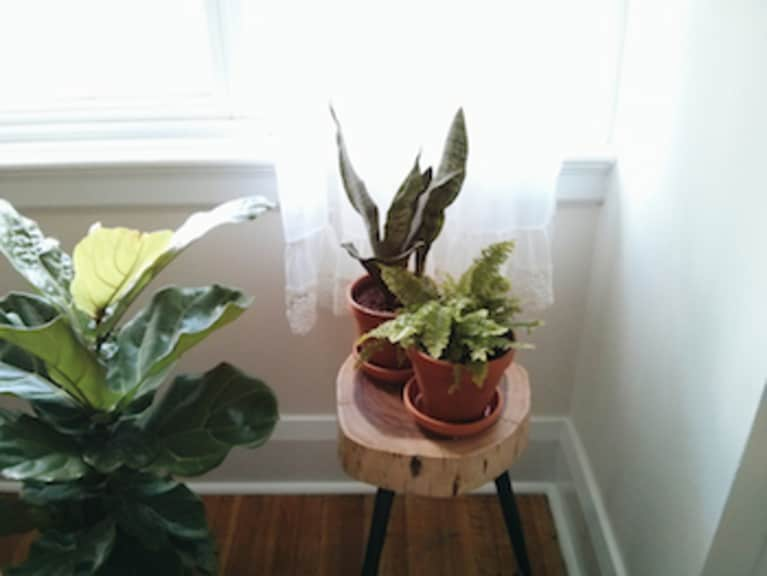 5. Grow!
Give purpose to a lonely spot with a houseplant. Some low-maintenance options: jade, which flourishes in sunny areas; delicate asparagus ferns for indirect lighting; and philodendrons and peace lilies for dimly lit nooks.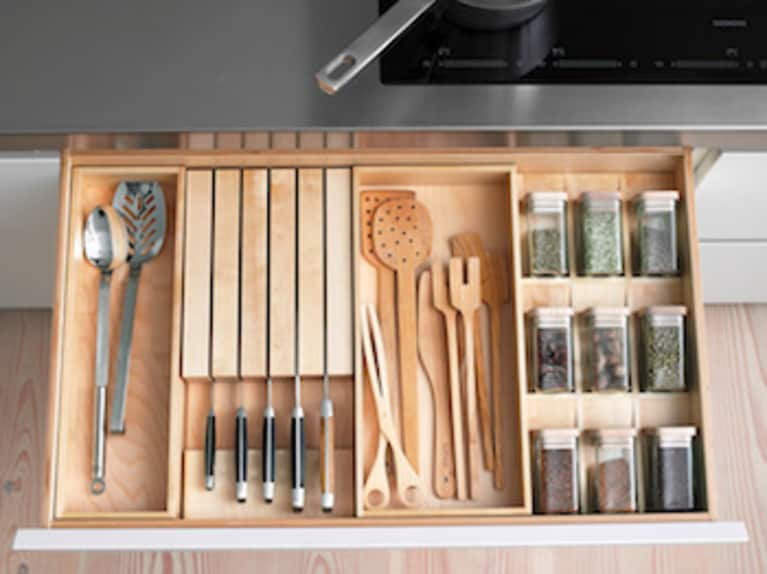 6. Take on the junk drawer.
"A junk drawer is an enabler, keeping items from their proper homes. Dividers help!" — Ashley Murphy, cofounder, Neat Method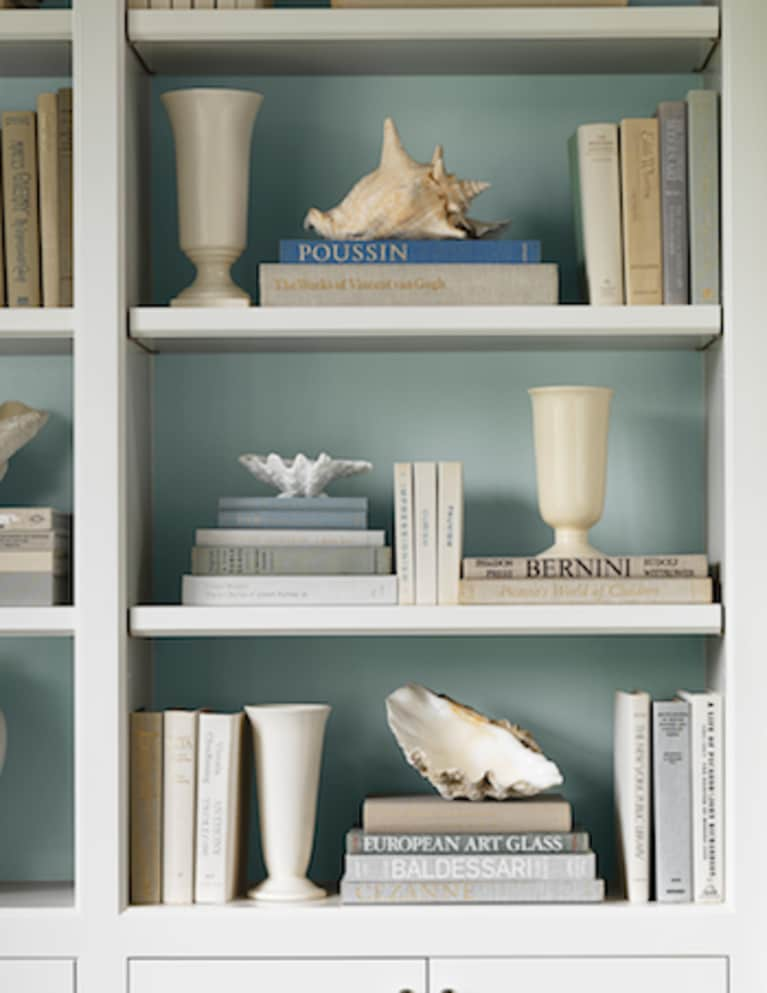 7. Shuffle your space.
Remember how much fun you had rearranging your room as a teen? Do it again now, just for kicks.
8. Out with the old!
Thred UP will send you a prepaid bag for clothes and pay you for what sells; Gazelle does the same for tech. Or donate it: Schoola gives 40 percent of clothing proceeds to your favorite school.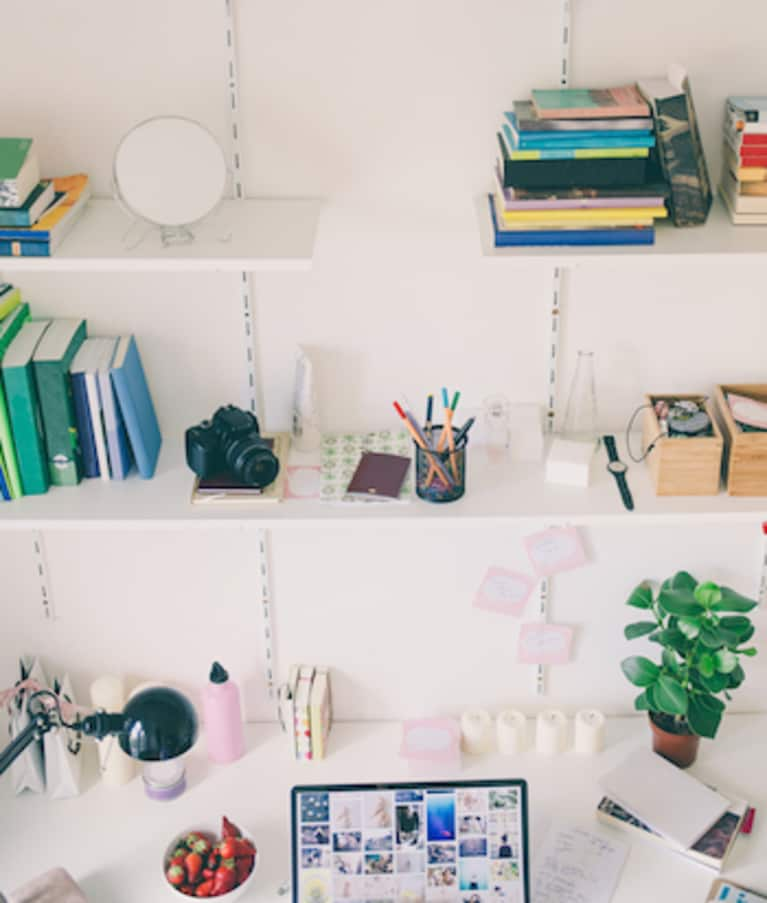 9. Repurpose closet space.
If you have one to spare, turn it into something you'll use: a gift-wrapping space, a pantry, or even a home office (perk: closing the door when the work is done).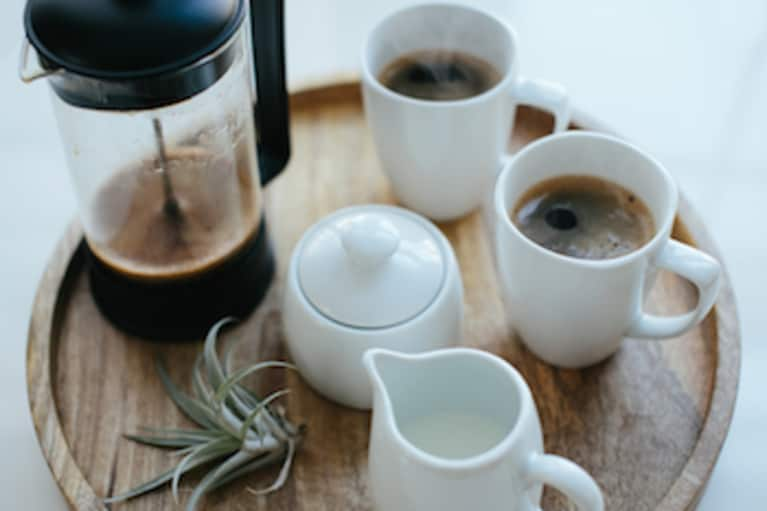 10. Create order.
Example: If you love coffee, dedicate a tray to all the fixings, including a mug of spoons and a sugar bowl at the ready.
11. Shrink linens.
Vacuum-pack seasonal items, like duvets, and win back major closet space.