Working With The Dying Made Me Grateful For These 10 Things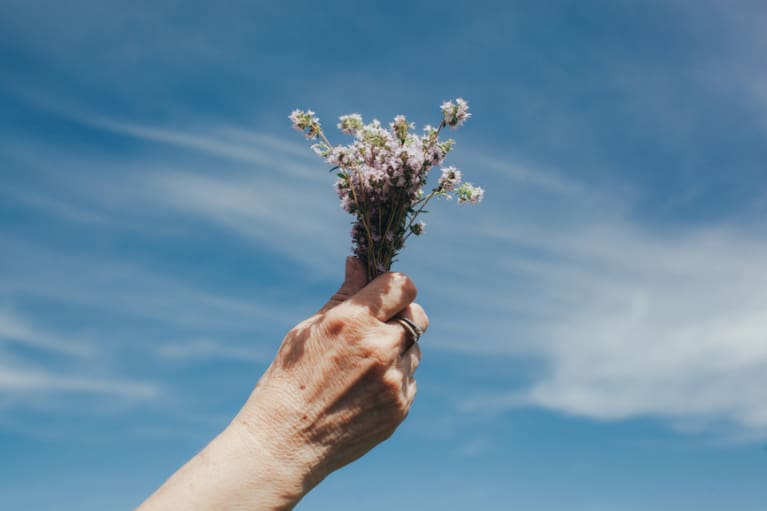 During my six years as a hospice social worker, I was given the privilege of comforting people at the end of their lives. This unique experience provided me with insights about life and living that I couldn't have gained elsewhere.
One of the biggest lessons I learned while working with the dying was that every aspect of life is precious, even the everyday occurrences we often overlook or take for granted.
Time and time again I'd hear patients say that if they could have a "do-over," they'd choose to more fully embrace and appreciate all of life's details, from the magnificent to the mundane.
This caused me to see the importance of everything in life, large and small. It's so easy to take the things we are accustomed to having for granted until we no longer have them. Here are 10 such things that working with the dying made me grateful for.
1. Moments with loved ones
If we have people in our lives who love us, we are truly blessed. We never know if they or we will be here tomorrow. Life can turn on a dime, so each moment with people we care about is a special moment. Take some time today to tell your loved ones that you cherish their presence in your life.
We often don't think about our health until we are sick. Even something minor, like a headache, can set us back and make it impossible to do anything until the pain subsides. Treat your body like the gift that it is, and invest in your health on a regular basis.
Every aspect of life is precious, even the everyday occurrences we often overlook or take for granted.
3. Waking up to a new day
Every day we are given is a gift. When we are grateful for each new day, we remain open to all the possibilities it has in store. Every morning is a new beginning — an invitation to a fresh start. Allow each day to bring on a new experience. Do something you've never done before. Go somewhere different, make a new friend, or try a new food.
As I witnessed many people say goodbye to their parents, I realized how grateful I was for my own, even though they are no longer here. Our parents are our first role models, and although they may not be perfect, they are still our parents. Show your parents how much you appreciate them by giving them a warm hug or telling them you love them as often as you can.
Working in hospice, I was often touched by the unwavering dedication that pets maintained for their loved ones until the very end. A dog or cat curled up next to a dying patient brought them undeniable peace and comfort. Pets are constant providers of unconditional love, and to be loved by a pet is one of life's greatest blessings.
It's easy to forget that some people can no longer go outdoors to enjoy the feeling of being in nature. Getting outside to smell flowers, listen to birdsong, walk barefoot through the grass, gaze at the stars, and dance in the rain is good for the soul. There are opportunities to experience the spectacular beauty of nature in every season — we just have to seize them.
So often we complain about not having enough time, but we all have the same number of hours in our days. All that differs is how we use them. Don't reach the end of your day wishing you had spent it differently. We are not promised anything, not even tomorrow, so let's spend our time today in a way that matters.
When we are grateful for each new day, we remain open to all the possibilities it has in store.
I saw much pain in my line of work, both emotional and physical. Some people's illnesses forced them to live with pain as a constant companion for a long time. After witnessing this, I realized how comfortable my own life was. A warm bed, food on the table, and a pain-free body are not things to be overlooked.
There is absolutely nothing we could do without our human body. It is our "home" while we are here on this earth. But we often take our bodies for granted and even go so far as to make disparaging comments about them. Your body is an intricate masterpiece, no matter your shape, size, or gender. Show it some love and appreciation by taking good care of it.
Our life is the greatest resource we have, yet it's so easy to overlook. We are alive and free to be and do whatever we want with our lives. The sky is the limit. What an amazing gift we've been given!
Related reads: