Millenials React To Whole Foods' Millennial-Focused Store Concept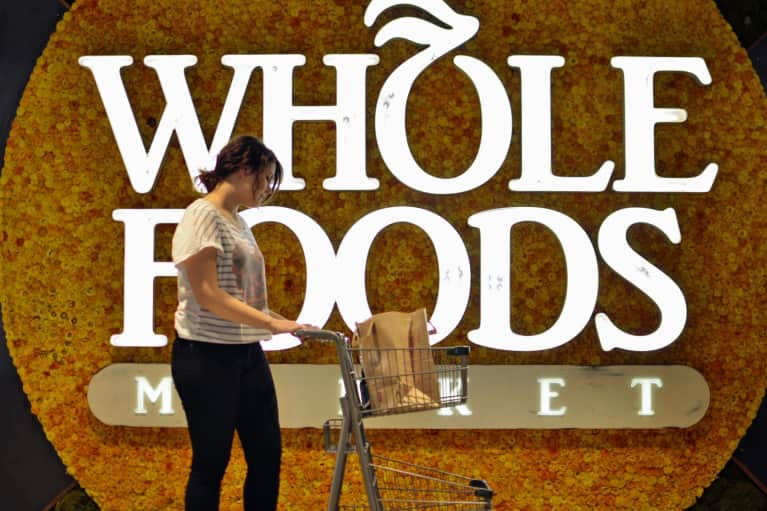 February 12, 2016 — 18:05 PM
Whole Foods Market really wasn't exaggerating last May when it promised to bring millennials a "hip, cool," and lower-cost grocery chain. Aside from offering more affordable natural and organic products with the same quality standards, the spin-off chain may include other businesses, such as record shops and tattoo parlors, inside the stores.
Picture it: customers grabbing organic radishes with one hand while getting inked on the other.
Co-CEO Walter Robb spoke with Bloomberg and described a program they're calling "Friends of 365," which finds suppliers and vendors to set up shop in its 365 stores.
Their website reads: "Whether you're into fast-casual food service, breakthrough retail (body care products, clothing, shoes, housewares, pet, etc.) or cool street services (barber shop, knife sharpening, bike shop, fitness) — if you've got a thriving business ready to go all the way live, we want to hear from you."
According to Grub Street, a couple of vendors in the running right now are a bone-broth seller, and a café exclusively for Dave Asprey's Bulletproof coffee — though the stands will vary from store to store.
They'll first open a 365 store in the Silver Lake neighborhood of Los Angeles sometime this year, according to a press release. Cedar Park, Texas, Cincinnati, and San Francisco will follow, and up to 10 stores are expected to open in 2017.
But if they build it, will the millennials come?
We asked twenty-somethings around the country if they'd want to go check out Whole Foods' rebellious little sister, and here's what they said:
I'd shop there... if it were conveniently located and still made me feel good about the food I buy. — Elissa, 22, Boston
Couldn't pay me to not shop at Whole Foods. Would you put regular gas in a Ferrari? Didn't think so. — Sten, 23, Chicago, ILYES! Whole Foods is the best place ever — especially if this is cheaper and they have ready-made foods like sushi, grilled veggies, salads, and soups. — Kelsey, 22, Greenwich, CTI'm not sure vinyls go well with supermarkets. Tattoos and delis somehow don't match either. But bringing community back to Whole Foods would be cool. — Garrett, 24, San Francisco, CA
Definitely. Whole Foods does a great job of offering ethically sourced food, so if they can offer it at a Trader Joe's-like price, I am so, so down. — Melanie, 25, New York, NY
Hell yes if the prices are better! Especially for a higher-quality butcher. — Zander, 24, New York, NY
Most definitely. If you're still getting the healthy, quality food at the 365 chain for a cheaper price, why not take advantage of it? — Michael, 21, Boca Raton, FL
So, yes, there are some skeptics. Millennials want the best and they want it cheap and fast. But as far as we can tell, the McDonald's-hating twenty-somethings are pretty pumped to go check out these "hip, cool" spots — just as long as they stop saying "hip" and "cool."