5 Reasons Everyone Needs To Be Aware Of Eating Disorders (Even If You Don't Have One)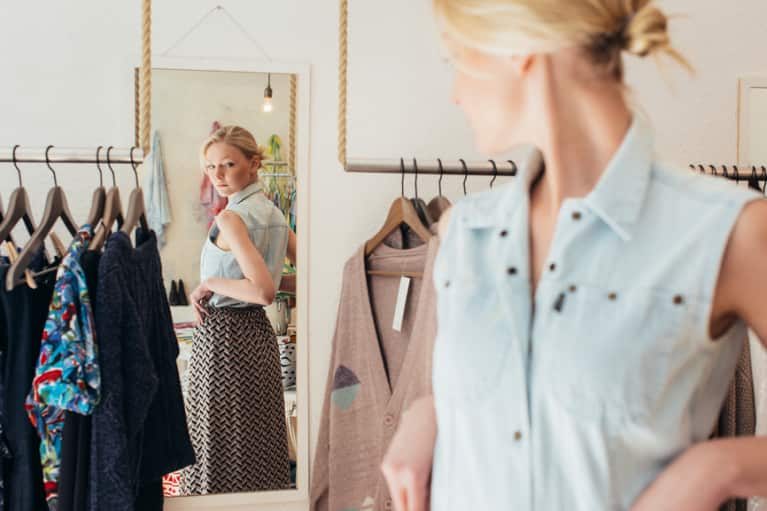 You might not know it, but today marks the start of Eating Disorders Awareness Week, from February 21 through February 27. This campaign was first created in 1987 by the National Eating Disorders Association (NEDA) to focus attention on the seriousness of eating disorders and to improve public understanding of these illnesses. It's still going strong after 29 years.
Last year, NEDA Awareness Week reached tens of millions of people through traditional and social media with the mission of encouraging early detection and intervention for people with binge eating, bulimia, and anorexia, as well as providing support for their families and education for teachers, psychotherapists, medical doctors, and other health care professionals.
This year's theme is "3 Minutes Can Save a Life: Get Screened. Get Help. Get Healthy," and it'll offer an anonymous, free, online screening from which participants can learn whether it's time to seek professional help.
As the director of The New York Center for Eating Disorders, I think one of the most important contributions of this week consists of reducing the shame, stigma, and isolation so prevalent among people with eating disorders. Through the community activities, groups, and events scheduled, thousands of people come together to feel supported and shed light on healing and recovery.
Of course, if you don't have an eating disorder, you might be wondering why this should matter to you. Here's why you should still celebrate Eating Disorders Awareness Week if ...
Food is a relationship that can be pleasurable or fraught with distress. Many women struggle with food, body image dissatisfaction, or chronic dieting even if they do not have a diagnosable, bona fide eating disorder.
Women are judged by appearance and often beset by ongoing inadequacy about their looks. EDAW will provide workshops to join with others in recognizing and responding in a healthy way to the hurtful and subtle messages that affect all women's self-esteem.
Men with eating problems can often fly under the radar — but they are not exempt from compulsive overeating, bulimia, anorexia, or body dysmorphia. EDAW offers opportunities to meet with other men who are in recovery and willing to share their experience, strength, and hope. You are not alone and help is available for men, too.
Our children are vulnerable to constant, incessant media messages that equate slenderness with popularity, beauty, and success. Our job as parents is to help our children filter this bombardment about appearance with messages about health, good nutrition, and self-confidence.
No one wants their child to resort to an eating disorder or feel inferior because of his or her appearance. EDAW offers lectures to support parents in helping children blossom emotionally without the need to hide behind an eating disorder.
If someone you love is struggling with an eating disorder, you can feel powerless about what to do. You don't know whether to hide your head in the sand hoping your friend's eating problem will just go away or launch a forceful confrontation.
EDAW will help friends and family members learn how to approach their loved one with compassion, honesty, and resources.
5. ... you are involved in the media.
Some people believe that the media, with its prevalent images of skinny young girl models and actresses and male models with "buns of steel" and "six-pack abs," increases the development of eating disorders. In truth, a person has to have a preexisting emotional vulnerability that causes her or him to take in these images in a hurtful way. And, indeed, many companies are now increasing the visibility of plus-size models and models of diverse backgrounds.
But if you work in the media, you can learn to become more vocal about the hurtful practices you see and voice your recommendations to make advertising a body-positive experience for all.
To heal an eating disorder means letting help come into your life to slowly replace the sad, secret world of self-loathing and food. This year, join with NEDAW and its partner, The New York Center for Eating Disorders, to emerge from your cocoon, reclaim your inner vitality, and learn to sink your teeth into life — not into your relationship with food!
Related reads: