Tiny Tweaks For Lifelong Healthy Eating Habits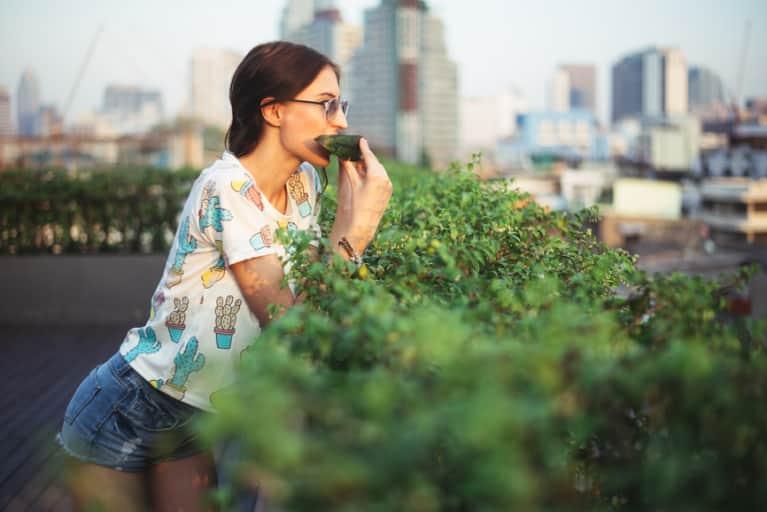 Eating nutritious, balanced meals every day is a big component of staying healthy. But how frequently do we stop to think about our eating habits? Probably not at all, if you're honest with yourself. Well, if you find yourself wanting to lose weight or just wanting to live a more nutritious lifestyle, establishing a healthy relationship with food is the first step.
Here are five ways to take control of your eating habits:
We underestimate the science behind the choices we make when it comes to food. Studies on the brain have confirmed its ability to influence our decisions when it comes to when and what to eat. In order to change the choices we make, we must first identify and understand the science behind them.
2. Recognize your lack of control.
Certain foods can trigger the spots in your brain that initiate cravings. Surrendering to this concept will release its control over you and prevent you from constantly going back to the same foods, the same promises, and the same guilty pleasures that didn't serve you then and won't serve you now.
3. Consider your medications.
Medications affect the central nervous system and can dictate your appetite. It is important to consider the types of medications you are taking and how they are interacting with each other. Don't be afraid to talk to your doctor about them and their potential side effects.
Removing trigger foods from your home is the most effective way to avoid the temptation of consuming them. Reconsider what items you put on your grocery list, and commit to making your home healthier by making healthier choices.
5. Move as much as you can.
Make the decision to exercise more and put your phone away while doing so. I'm all for an iPad or iPod on the bike or treadmill to keep you engaged with music or a book, but turn the digital flow down to silent for a bit and give yourself a break. Exercising every day increases the feel-good chemicals your body loves creating. Move a little more each day to help your body work for you and not against you.
Related reads: