A Decadent Chocolate-Avocado Maca Mousse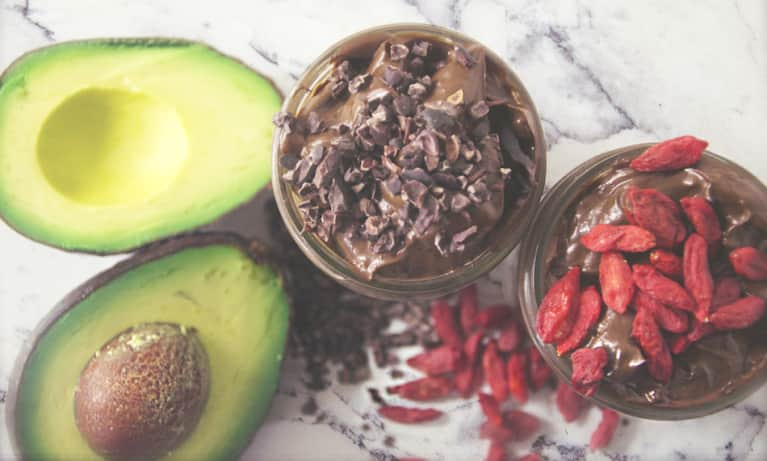 Beyond tasting absolutely luscious, this pudding is a masterpiece of beautifying superfoods and balancing adaptogens.
Aside from helping support the body's stress reaction and nourishing the adrenals, it's the perfect treat/breakfast/dessert. Bonus: Every single ingredient is a known aphrodisiac!
4 medium ripe avocados
⅓ cup maple syrup (or 5 Medjool dates)
½ cup raw cacao powder
1 teaspoon vanilla extract
1 teaspoon raw maca powder
1 teaspoon pine pollen
pinch of Himalayan salt
Preparation
Put all ingredients in a high-power blender or a food processor, tamping down and/or scraping until processed to perfection.